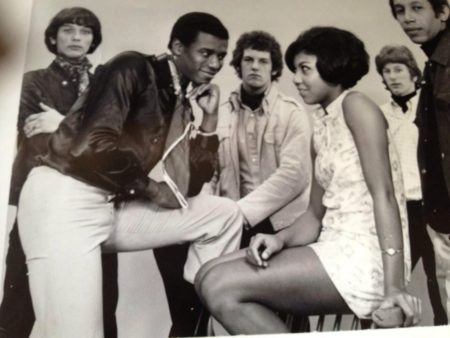 A fascinating, yet short-lived band that included a number of notable musicians who went on to greater things.
The original White Rabbit line-up came together circa November 1967 around singer/Hammond organist Junior Kerr and singer Linda Lewis, who'd met earlier that year as members of Herbie Goins & The Night Timers. Junior Kerr, incidentally, had started out with The Blue-Ace-Unit while Lewis had performed with John Lee Hooker in 1964 and sung with The Q-Set before they backed Maxine Brown and then Ronnie Jones.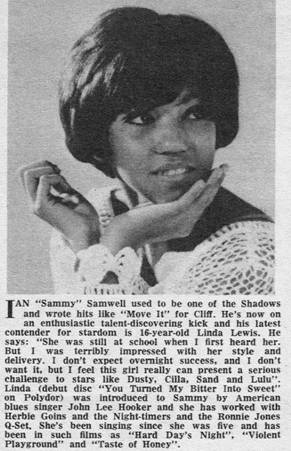 The band's guitarist Andy Rickell and drummer Terry Stannard had both previously worked together in Calne, Wiltshire band, The Pack during 1966 with future White Rabbit singer Rod Goodway. The trio had also played with another, albeit short-lived, Wiltshire group, Flower of Wisdom between February-June 1967.
When Flower of Wisdom broke up, Terry Stannard moved to London where he joined Freddie Mack & The Mack Sound, which is probably how he ran into Junior Kerr, who'd formed his own band, The Junior 'Pretty Boy' Kerr Group around October 1967. In fact, Stannard may well have been a member of this band after working with Freddie Mack (and possibly may have been with Herbie Goins briefly).
Meanwhile, Rickell and Goodway began working with the studio project J P Sunshine, which they kept together after Rickell joined White Rabbit (possibly also after a short stint with Herbie Goins) and Goodway was invited to replace Art Wood in the post-Artwoods band, St Valentine's Day Massacre between January-April 1968.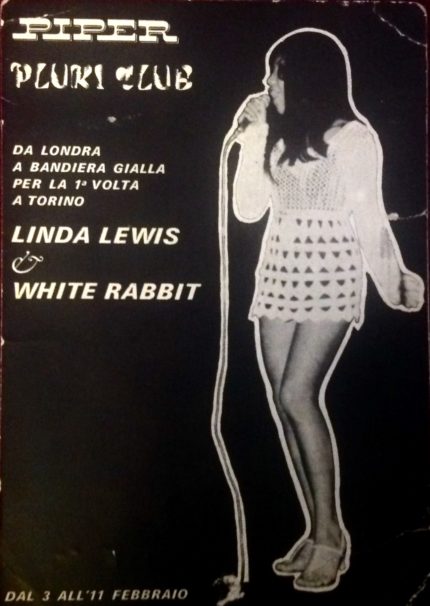 The original version of White Rabbit was completed with two additional musicians, a bass player and possibly an organist, who may well have been Mick Aron. This author would be interested to hear from anyone who can throw any further light on the band's formation.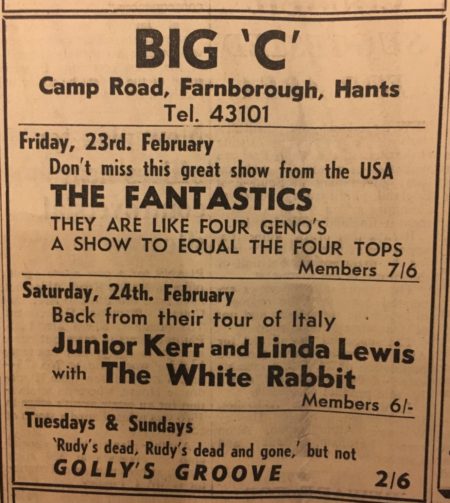 After a short Italian tour, and billed as Junior Kerr and Linda Lewis and White Rabbit, they performed at the "Big C" club in Farnborough on 24 February 1968 before travelling to France to perform.
On their return, Junior Kerr departed to re-join Herbie Goins and subsequently form his own band, Junior's Conquest. In later years, he would change his name to Junior Marvin and work alongside Bob Marley. Terry Stannard also departed, later working with Mirrors (with Boz Burrell and Nick Judd), Alan Marshall's band One and Kokomo among others.
Linda Lewis and Andy Rickell meanwhile pieced together a new version of White Rabbit during late April 1968. Rickell recruited his former Pack and J P Sunshine colleague, singer Rod Goodway, who'd left St Valentine's Day Massacre, to replace Junior Kerr.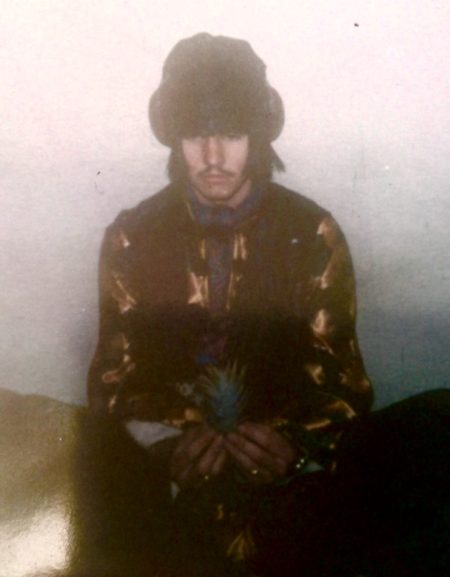 The pair also recruited drummer Ron Berg, who interestingly had also played with Freddie Mack & The Mack Sound (alongside Stannard) during mid-late 1967. To complete the new version, they added Cyprus-born bass player Pete Pavli and organist Mick Aron, who may well have been in the original formation.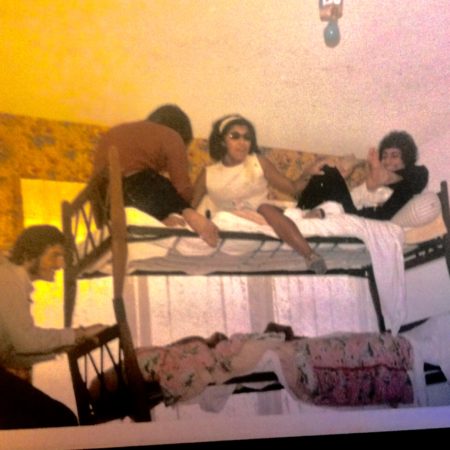 Almost immediately, the new White Rabbit left the UK for the south of France and performed at the Papagayo Club in St Tropez for three weeks, starting in the first week of May. The musicians were back in London for a notable gig at the Middle Earth club in Covent Garden, opening for Captain Beefheart & His Magic Band on 25 May. The group also opened for The Crazy World of Arthur Brown in the following months.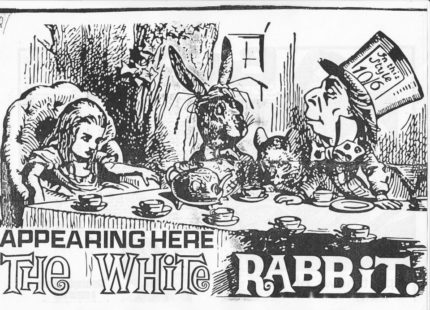 In September 1968, however, Rod Goodway and Linda Lewis both left, the latter to embark on a successful solo career after fronting Ferris Wheel where she played alongside future Foreigner drummer Dennis Elliott. Pete Pavli also left to join High Tide while Mick Aron went on to work with Pete Brown.
Andy Rickell and Ron Berg kept the band going until November of that year, bringing in a number of musicians, including guitarist/singer Peter Jennings, who subsequently joined the group that became Cressida. On the band's demise, Ron Berg joined Mick Abrahams' post-Jethro Tull group, Blodwyn Pig while Rickell later joined The Crazy World of Arthur Brown.
This author would be interested to hear from anyone who can add any further information. Huge thanks to Rod Goodway for photos and background information.