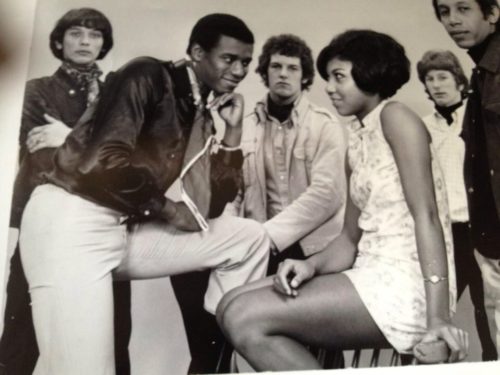 Born in Jamaica in 1949, Donald Hanson Marvin Kerr Richards Jr, moved to London as a young teenager and at the age of 16 appeared in The Beatles' movie, Help!
Based around the Stoke Newington area in North London, Kerr was inspired to learn the Hammond organ after hearing Booker T & The MG's "Green Onions" and soon befriended local musicians, Calvin Samuel (bass) and Conrad Isidore (drums).
Together with Samuel, who he allegedly nicknamed "Fuzzy" because the musician played his bass through a "fuzz box", the pair formed the short-lived Blue-Ace-Unit in late 1965/early 1966. The outfit played clubs around North London for about a year before Kerr moved on.
Around October 1966, he joined Herbie Goins & The Night-Timers (where he met guest singer Linda Lewis) and it was during this period that Kerr saw Jimi Hendrix playing at the Bag O'Nails in Soho. Inspired by his incendiary guitar work, Kerr started to practise guitar in his free time.
During September 1967, Kerr left Herbie Goins to form The Junior (Pretty Boy Kerr) Group. The Aldershot News lists the band playing at the "Big C", a popular club on 1 Camp Road, Farnborough in Hampshire on 4 November. It's not clear who else was involved in this band and whether it was the same line-up of musicians that became White Rabbit but Linda Lewis was featured as singer.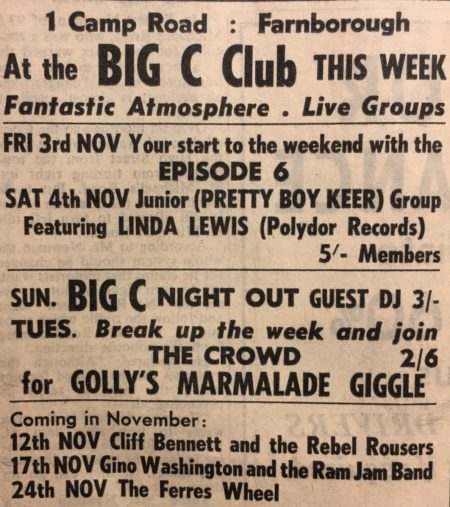 In July 1967, Polydor Records had issued Linda Lewis' debut solo single, "You Turned My Bitter Into Sweet" but it had not been a chart success.
Towards the end of the year, Kerr and Lewis put together White Rabbit, which comprised lead guitarist Andy Rickell from Calne, Wiltshire groups, The Pack and J P Sunshine, and his friend (and former Pack member) drummer Terry Stannard, who'd recently been working with Freddie Mack & The Mack Sound. A photo of the group reveals that the group was a sextet and this author would be interested to hear from anyone who can add any further details about this short-lived band.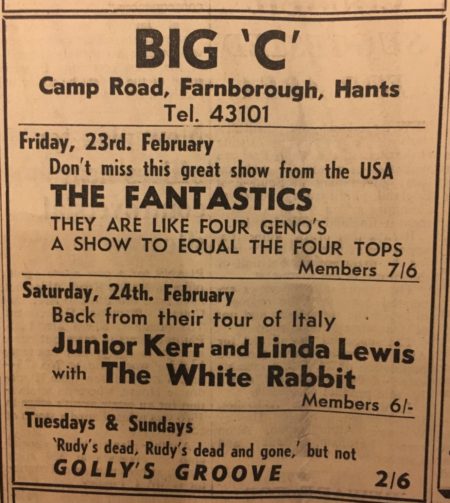 During the early months of 1968, White Rabbit toured France and Italy but after their return from the latter in April, Kerr decided to leave and briefly re-joined Herbie Goins & The Night-Timers for a few months.
In the late summer of 1968, Kerr ran into guitarist Mike Piggott, who had just left The System Soul Band, led by singer Ivan Sinclair. The pair formed a new outfit, Junior's Conquest, who landed a regular gig at the Pheasantry on the King's Road in Chelsea.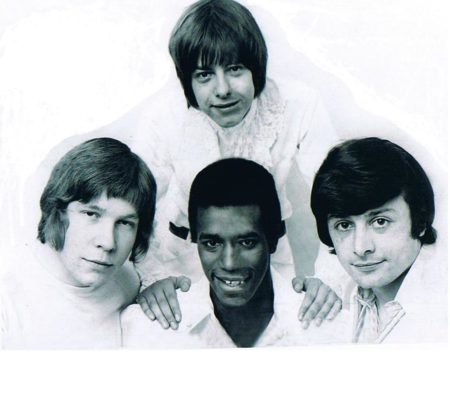 With drummer Pete Dobson and a bass player, who was replaced by John Best, Junior's Conquest played together for about six months, including a show at the Broken Wheel in Retford, Nottinghamshire on 5 October 1968 and the popular West End club, Hatchettes in Piccadilly on 22-23 November 1968. However, according to Piggott, Kerr increasingly started to play guitar and after a short tour of Sweden in late 1968/early 1969, the group splintered.
While he was fronting Junior's Conquest, Kerr had also participated in the London production of Hair on Shaftsbury Avenue, which debuted on 27 September. It was here that he met singer Marsha Hunt whose band he briefly worked with in 1969. The following year, Kerr would work with Keef Hartley and then move to the US before subsequently changing his name to Junior Marvin and finding fame with Bob Marley during the late 1970s.
I would be interested to hear from anyone who can add any further details to Kerr's 1960s career.