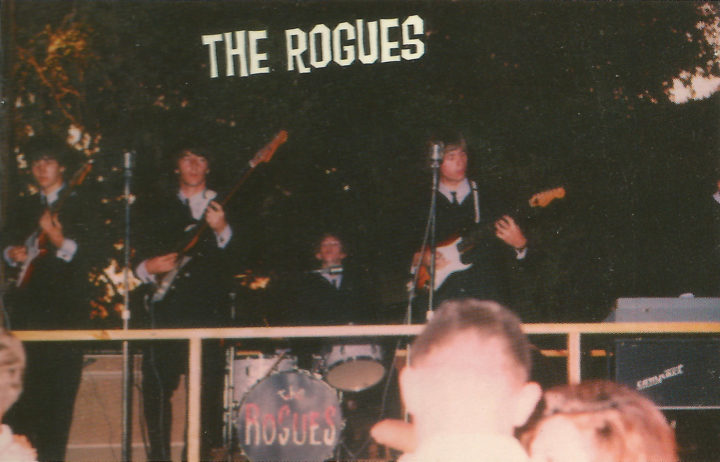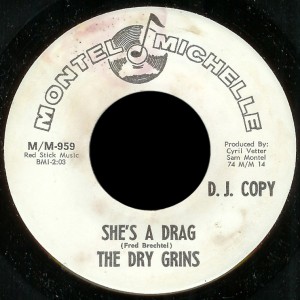 The Rogues from Lafayette, Louisiana had two excellent 45s, both very rare now, I don't own either one.
They seem to have had some lineup changes during their existence. Members included Fred Brechtel on lead vocals, Mark MacDiarmid (or McDiarmid) on lead guitar (and lead vocals on "I Don't Need You"), Mike Schwartz on rhythm guitar,  Tommy Withrow on keyboards, John Bonar on bass, and Glen Hebert on drums.
Cyril Vetter of the Greek Fountains saw the Rogues and produced a release for them on the Montel-Michelle label, though he changed the band's name temporarily to the Dry Grins. The Dry Grins release has the teen loser lament, "She's a Drag", written by Fred Brechtel for Red Stick Music, backing the only slightly more commercial "You're Through". It was produced by Cyril Vetter & Sam Montel, and released as the Montel-Michelle M/M-959 (74 M/M 14) circa late 1965.
Well, I'm walking down the street with my left hand in my pocket,
And some chick walks up and says,
"Make a switch man, you're on the wrong side of the street"

Well, I looked up and turned around to see the people watching,
My left hand still in my pocket,
And then she started to laugh.
I had both hands in my pocket and I said, "Baby, you're a drag"

Well, she's a drag, yeah, a big ole drag,
She's a drag, yeah, a big ole drag,
Like a trip, baby

Well, I used to dig a chick … [?]
Cause I'm a stubborn fellow, you know,
And I got to get her, [?]
But that turned into a great big drag.

Well, she's a drag, yeah, a big ol' drag,
She's a drag, yeah, a big ol' drag,
Well, she's a drag,
Like an albatross

Well, she said get back, come back and don't you cry,
I turned around and said to her, "Baby, you're a drag"

Well she's a drag, yeah, a big ol' drag,
She's a drag, yeah, a big ol' drag,
Well she's a drag,
She's gone, baby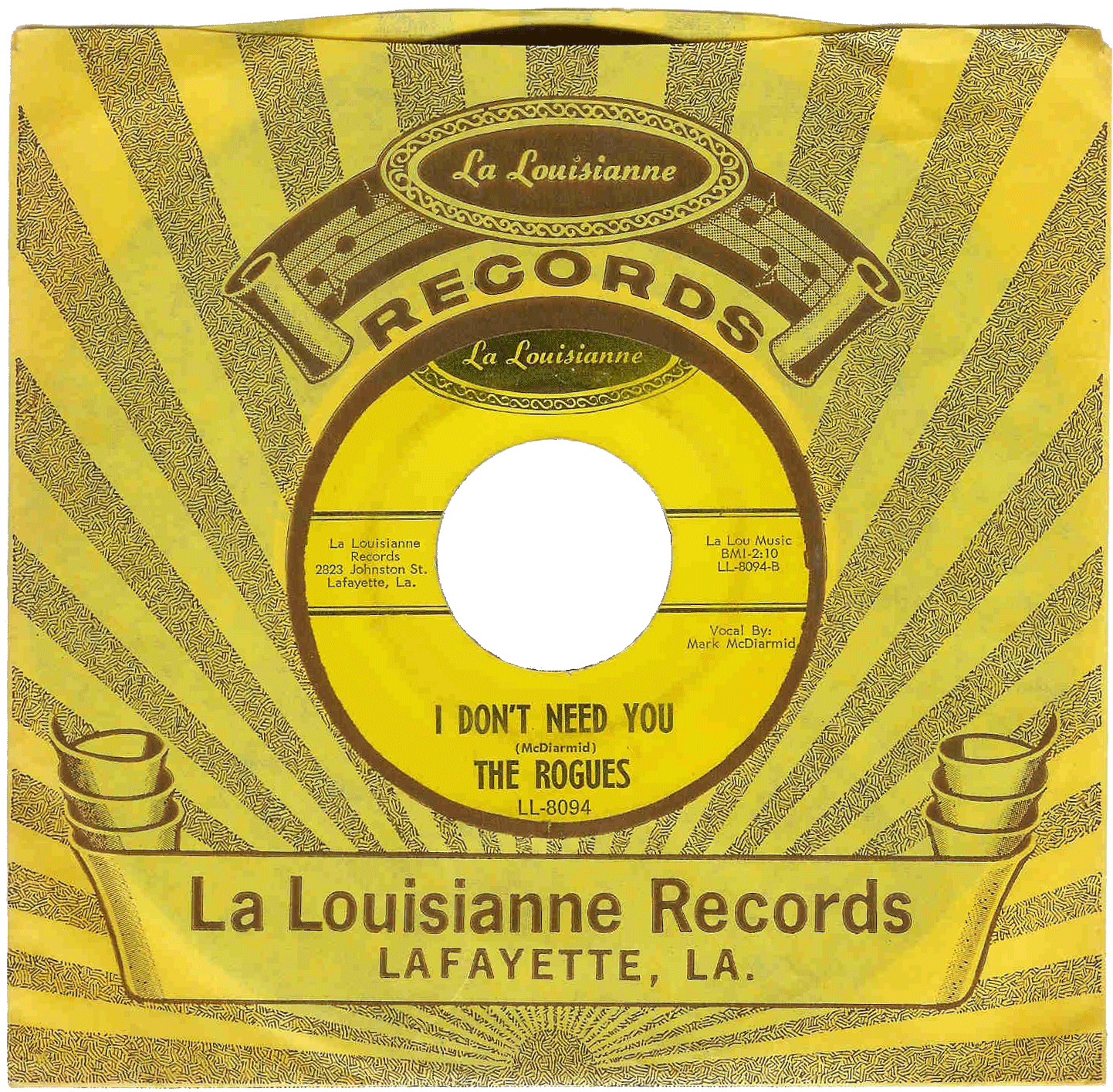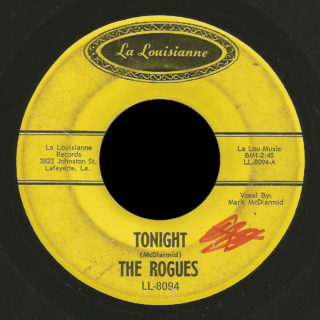 The Rogues second 45 has "Tonight" which Teen Beat Mayhem describes as "swamp-pop ballad with crooner vocals." on the A-side. On the flip is "I Dont Need You", one of their best songs, the opening drum roll leading into a blast of sound that keeps up throughout the song.
Both sides written and sung by Mark McDiarmid for La Lou Music, and released on the La Louisianne label, LL-8094-B, in April of '67.
Andrew Brown wrote that Tommy Withrow joined a group called the Swingin' Machine, obviously unrelated to the now-legendary Swinging Machine from South Norfolk, VA.
I used to believe the band had a third single, "Put You Down" b/w a version of "Stormy Monday Blues", but that turns out to be a group from Alabama, which makes sense as MBM was a Birmingham label and "Put You Down" does not have keyboards unlike the other songs by the Rogues from Louisiana.
Anyone have a photo of the group?
Teenage Shutdown vol. 7 has the photo at top, but I would love to see better ones if anyone has them. I could also use a good scan of "You're Through".