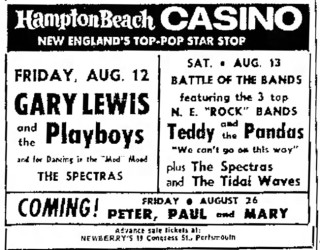 While searching for articles on the Devil's Own, I came across news clips about other bands from the Portsmouth, New Hampshire area in the mid-60s.
The Spectras seem to have been a successful band. Over two nights at the Hampton Beach Casino in August 1966 they opened for Gary Lewis & the Playboys, the Tidal Waves, Teddy and the Pandas. At other shows, the Spectras opened for the McCoys, Gary Pickett & the Union Gap, the Doors, Gene Pitney, the Easybeats, the Happenings, Buckinghams, Music Explosion and Fifth Estate. That's an amazing list of '60s bands!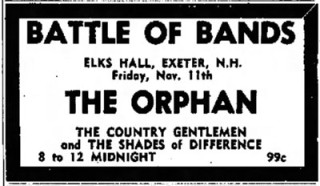 A Portsmouth Battle of the Bands in November, 1966 featured three bands I don't see mention of again, The Orphan, Country Gentlemen, and the Shades of Difference.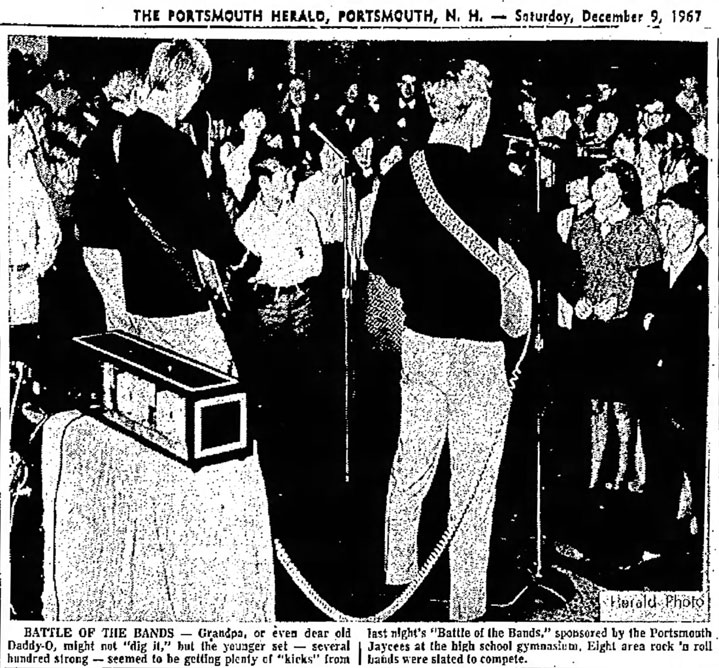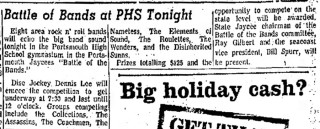 Also in December 1967 there was a Jaycees Battle of the Bands at Portsmouth High School featuring the Collections, the Assassins, the Coachmen, the Nameless, the Elements of Sound, the Roulettes, the Wonders and the Disinherited Sunns.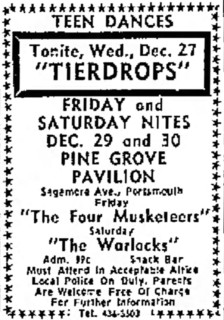 The Tierdrops shared their manager with the Devil's Own, one gig notice from December 1967 shows them at the Pine Grove Pavilion.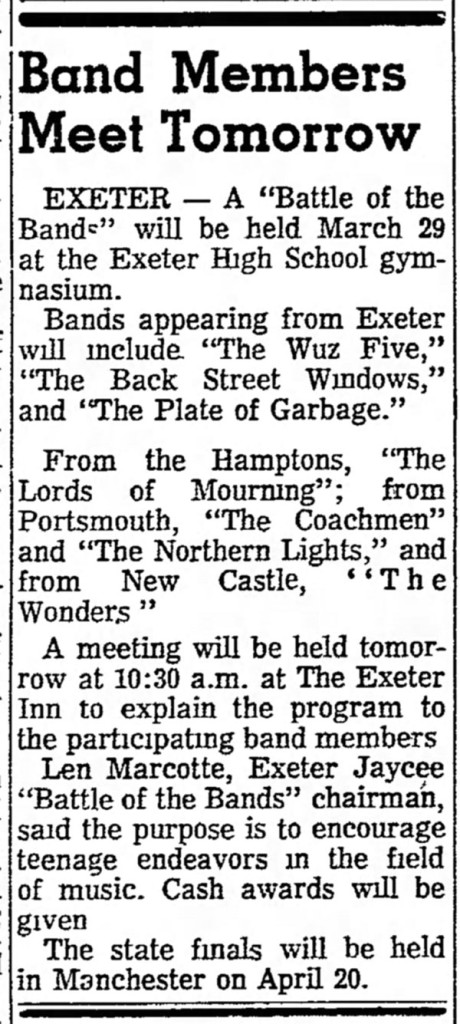 An article from March 1968 discusses a battle of the bands at Exeter High School featuring a number of bands.
from Exeter: The Wuz Five, The Back Street Windows, and The Plate of Garbage !
from the Hamptons: The Lords of Mourning
from Portsmouth: The Coachmen, The Northern Lights
from New Castle: The Wonders
The winner went on to the state finals in Manchester NH in April.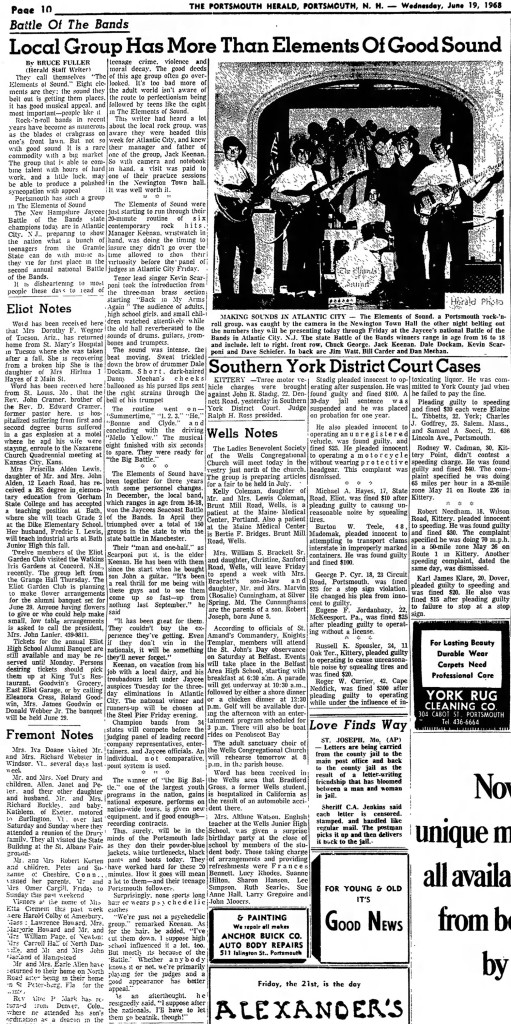 That state contest seems to have been won by The Elements of Sound, the only band I can find photos of in the Herald. The Elements of Sound began in 1965 at Portsmouth High School, adding a brass section in the fall of 1967.
Members included John Keenan (guitar), Ken Scarponi (lead vocalist), Dale Dockham (drums), David Schiefer (bass); front row: Dan Meehan and William Carder (trumpets), Charles George (guitar) and James Watt (trombone).
The Elements of Sound played in a national Battle of the Bands in Atlantic City in June of 1968 where they just missed the top ten acts.