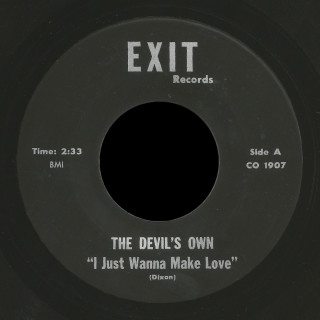 The Devil's Own came from Portsmouth, New Hampshire, or more precisely Greenland which lies just to the west. They cut a double-sided monster on Exit Records in late 1966, one side a version of "Hey Joe" with writing credit to Powers (Chester Powers, a pseudonym for Dino Valenti). The flip is an intense take on Willie Dixon's "I Just Wanna Make Love".
The single actually made the local radio charts. The ARSA site has a survey of WBBX 1380 AM from November 28, 1966 showing the Devil's Own version of "Hey Joe" at number 16. The release number CO 1907 probably refers to Cook Laboratories, the eccentric studio run by Emory Cook in Stamford, CT.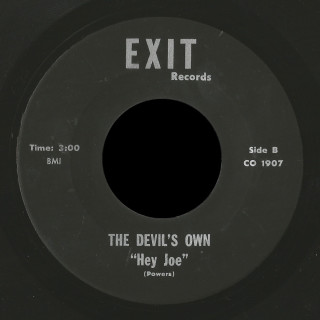 I can't tell you very much about the band. I haven't learned their names yet, but I've found notices of their live shows starting in January 1966 and continuing through February 1968.
One news clip from the Herald shows the band's manager, George A. Browning, taking ownership of a Shelby GT-500 and a Shelby Cobra. Browning was in his mid-twenties at the time and also managed the Tierdrops (who included Paul Murphy).
Browning's name appears extensively in the Herald for speeding and drunk driving citations until about 1973. I wonder if the bands ever got to drive those Shelbys.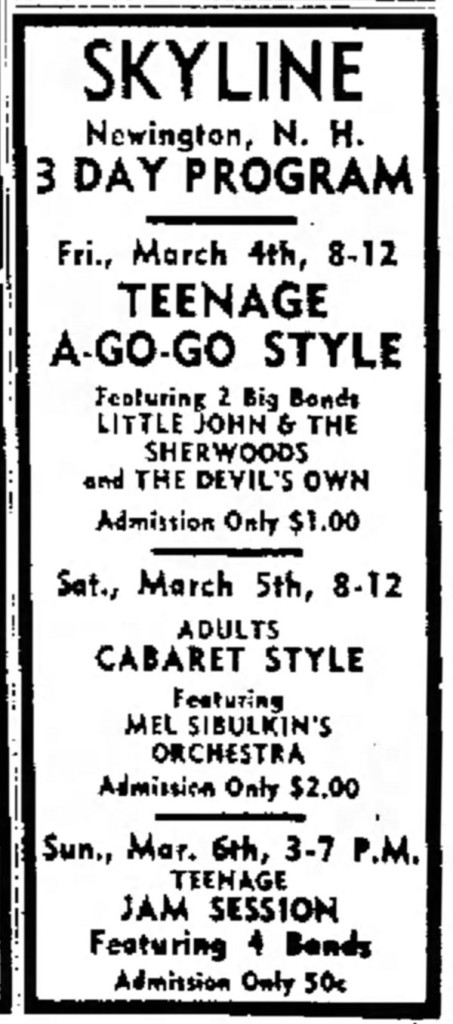 Advertisements show the Devil's Own playing many school dances and a military teen center, and entering a battle of the bands with the Scorpions and Mongols from Kittery, the Ushers from York, the Agents from Eliot.
At the Skyline in Newington, NH, the Devil's Own supported Little John & the Sherwoods (the Lowell, MA group who had the cool "Long Hair" / "Rag Baby" on the Fleetwood label) and co-headlined with the Spectras. They shared the stage with the Spectras again at the Pine Grove Pavilion in Portsmouth.
Anyone have a photo of the Devil's Own?