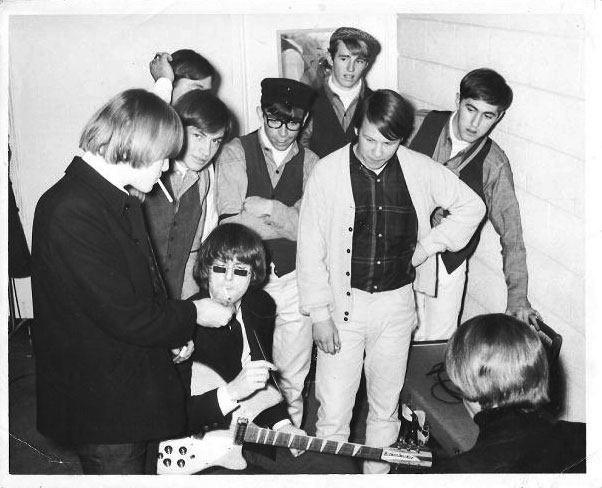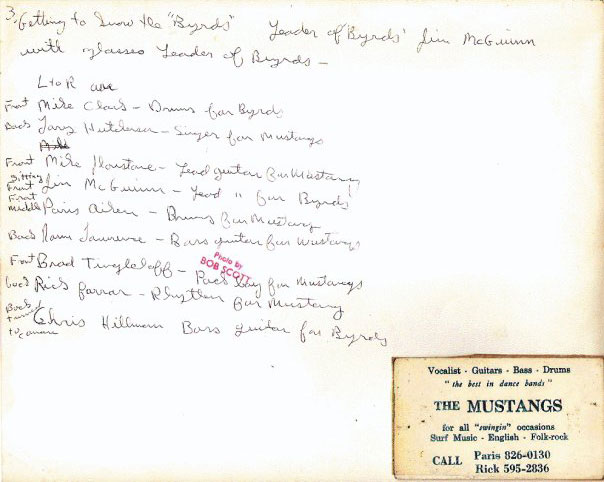 The Mustangs in the photo above consist of:
Larry Hutcherson – vocals
Mike Johnstone – lead guitar
Paris Aiken – drums
Norm Lawrence – bass guitar
Rick Farrar – rhythm guitar
Brad Tinglehoff was the roadie for the group.
According to the Tidewater Virginia Hippies site, other members of the Mustangs included Steve Swenson and Ronnie Hall. I don't believe this group released any records, and if there were any unreleased recordings, I haven't heard them.
Mike Johnstone went on to play with Headstone Circus, whose recordings circa 1968 were eventually released by Shadoks. Paris Aiken joined Dennis & the Times, and later played drums with Billy Joe Royal on his recording of "Down in the Boondocks".
James Mrdutt sent in the photos seen here and reported that Paris passed away on December 24, 2009.
Thank you to Mike Johnstone for correcting the mistakes I made in transcribing the IDs for the photo.