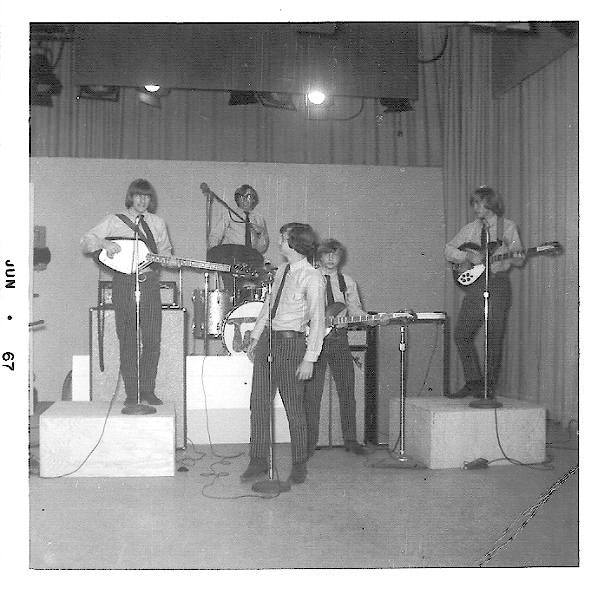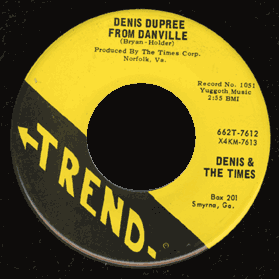 Dennis and the Times of Norfolk, Virginia were three brothers on guitars and vocals, along with a couple friends playing bass and drums. The Burlage brothers' father helped them record and release two 45s on the Trend label.
Denis Burlage – vocals
Guy Burlage – lead guitar
Dean Burlage – rhythm guitar
Skip Watts – bass
Paris Aiken – drums
The first from November of 1967 included their psychedelic masterpiece "Flight Patterns". The song was certainly inspired by "Eight Miles High", though I also hear some of "Have You Seen Her Face" in it as well.
The flip, "Just If She's There" also owes a debt to the Byrds.
They found a harder sound for their second single, "Denis Dupree From Danville", from 1969, released as Denis & the Times with only one 'n' in Denis. The b-side is a good ballad, "Whenever You Want Me".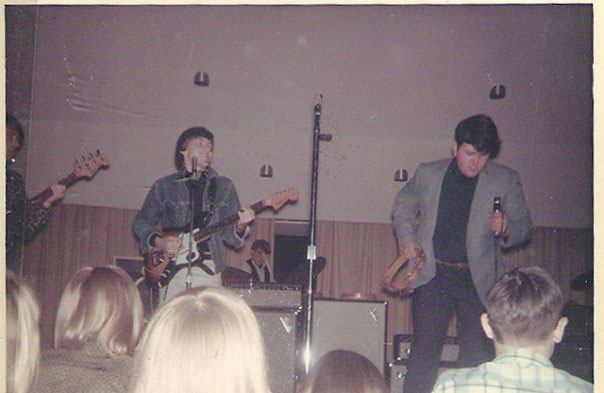 James Mrdutt sent in the photos of drummer Paris Aiken seen here, and other photos of Paris with an earlier group, the Mustangs, that I've posted to a separate page here. James reported that Paris passed away on December 24, 2009. He also informed me that Paris Aiken played drums on the recording of Billy Joe Royal's "Down in the Boondocks".