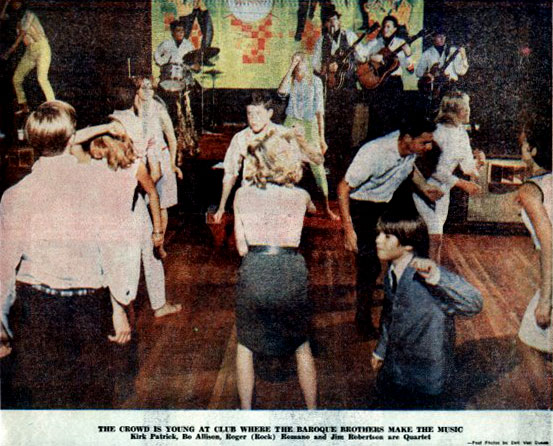 The Baroque Brothers and the Six Pents were house bands at George Massey's La Maison Au Go Go in Houston, Texas in 1965.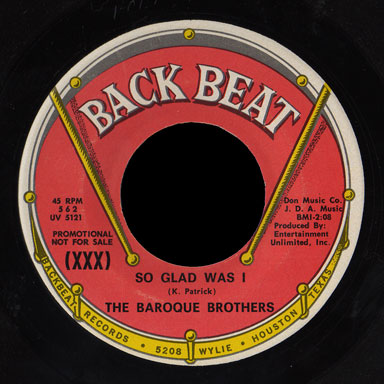 The Six Pents went on to cut a few 45s (including "She Lied" on the Kidd label) before changing into the Sixpentz and then the Fun and Games Commission.
The Baroque Brothers only released this one 45. "So Glad Was I" combines distinctive folk-rock harmonies with a more typical bridge. The band is so competent that I wonder if they didn't cut more records under a different name.
Members were Kirk Patrick, Bo Allison, Roger Romano and Jim Robertson. Both songs here are by Kirk Patrick, listed in BMI's database as Har. Kirkpatrick.
The flip "Baroque au Go Go" is a light instrumental with horns and overdubbed crowd noise.
Thank you to Nancy Kuehl for the scans of the news articles and La Maison flyer. Another source for info was the 1960′s Texas Music site