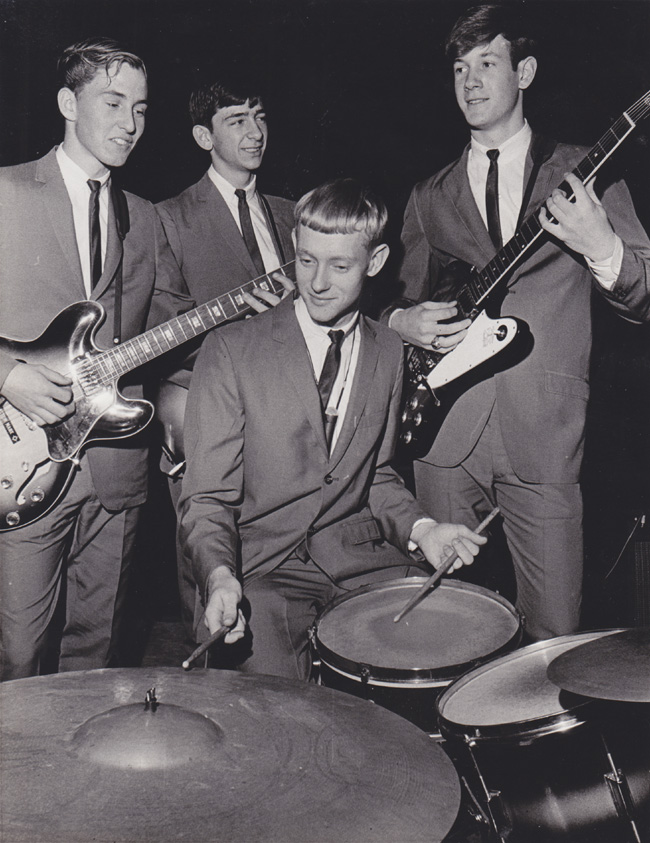 Kevin Longendyke found this excellent band photo in Richmond, Virginia and was trying to determine who the band is. Chandler Edmunds wrote in with information about the group:
The band's name is The Earthquakes from Virginia Beach. Drummer is Chuck Martak. Middle guitar player is Doug Christdon. Right guitar player named Ric (that's all I have), and the other guitar player remains unnamed.

I understand these guys were in a bad car accident in 1966 and one may have died. Doug got seriously hurt in the accident but survived. I don't think they were together long enough to get a record out.
Stamped on the back is "Clifton Guthrie", who was a fine photojournalist in the South Norfolk, Virginia area (see this link for a few of his images).
Thanks to Chandler for finding out about the Earthquakes.