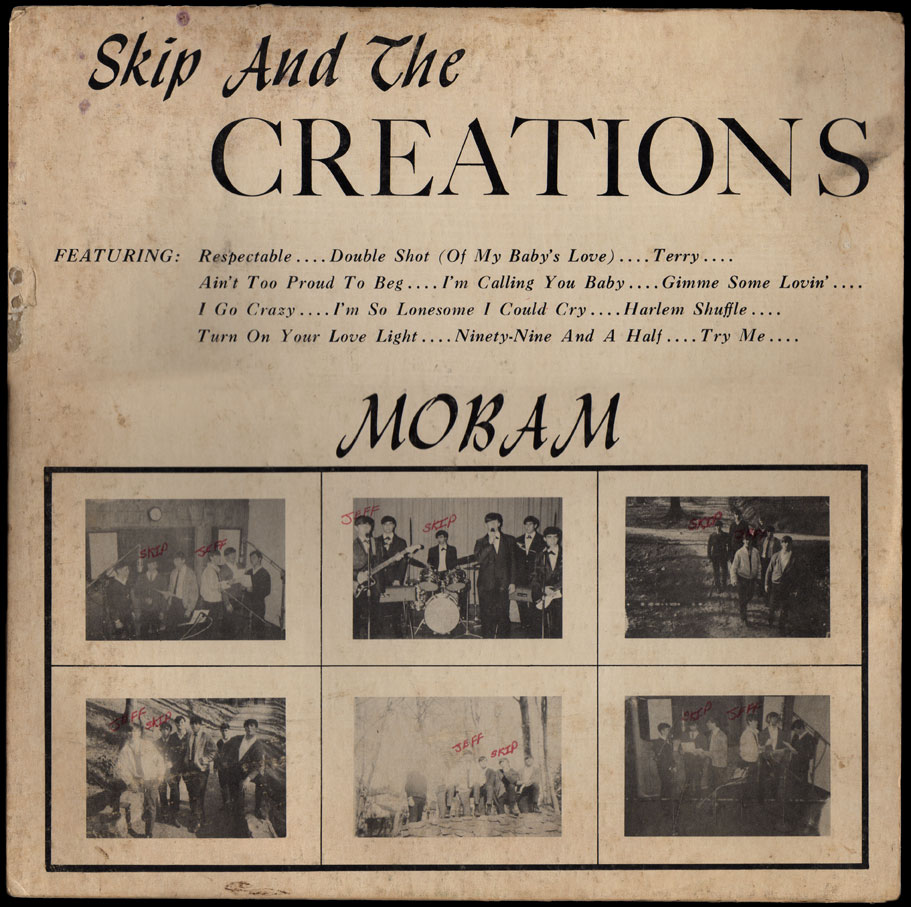 Justice Records was a vanity label based in Winston-Salem, North Carolina and run by Calvin Newton. For well under $1,000 a band could record an album's worth of songs in 4 hours at a local studio, have a few hundred copies pressed with a b&w cover, and then maybe try to recoup their investment by selling copies at their gigs.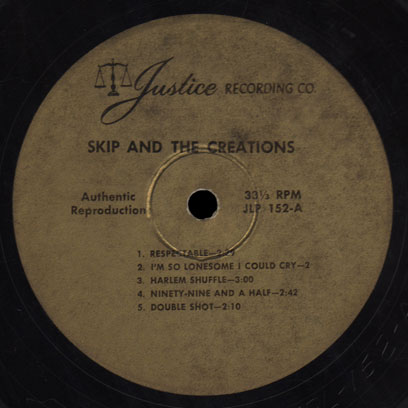 Skip and the Creations cut their Justice lp in 1967. They had a fan club based in Colonial Heights, Virginia, outside of Petersburg, According to the caption on the blurry photo on the back cover, band members were Skip, Walter, Brute, Jeffrey, Rick and Tommy. Someone has assiduously marked Jeffrey and Skip on all the photos on my copy, too bad they didn't include the guys' last names!
One source says MOBAM stands for "Makers Of Bad-Assed Music" which you may or may not agree with, but there are some fine cuts on this lp. Leading the bunch is what appears to be a band original, "I'm Calling You Baby". Of the cover songs, my favorite is the lead-off track, "Respectable", and I like their version of "Harlem Shuffle" almost as much. The band manages to get a good groove going on "Ninety Nine and a Half" after the guitarist's intro nearly goes MIA.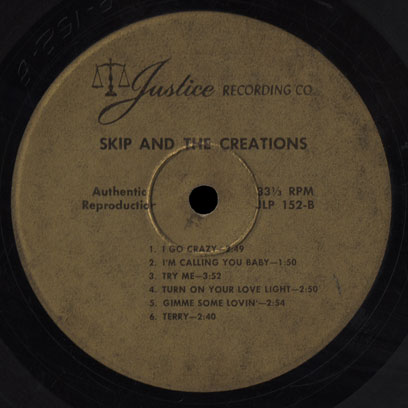 A good overview of the Justice label is available here.