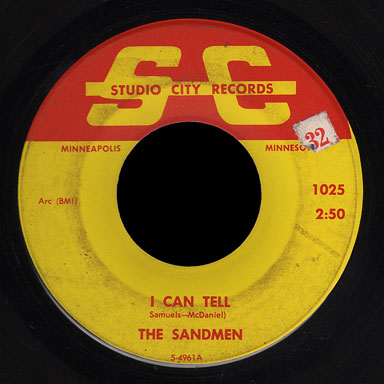 Calling themselves the Sandmen was the right move, 'cause you're likely to be hit with a wave of sleepiness while listening to these dragging versions of "I Can Tell" and "You Can't Judge a Book by Looking at the Cover." They managed to make Bo Diddley tunes sound boring twice in one session. Should have laid off the cough syrup before hitting the studio!
I'm sure I'm being too harsh – I know some people like this 45, so judge for yourself. Cut on the Minneapolis, Minnesota Studio City label in 1965.
Almost certainly not the same Sandmen from West Bend, Wisconsin, who cut the excellent World Full of Dreams on Night Owl.