The Renegades I'm writing about today were from Manchester, New Hampshire, about fifty miles NW of Boston. They have no connection to Richie's Renegades who also released a record on Polaris.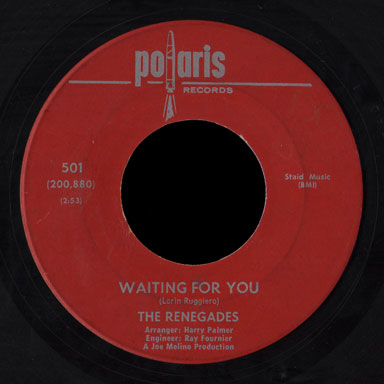 Both 'Waiting For You' and 'Tell Me What To Say' were written by Lorin Ruggiero.
It was produced by Joe Melino and arranged by Harry Palmer. Polaris was a Boston-based label, Ray Fournier engineered many other sessions for the label.