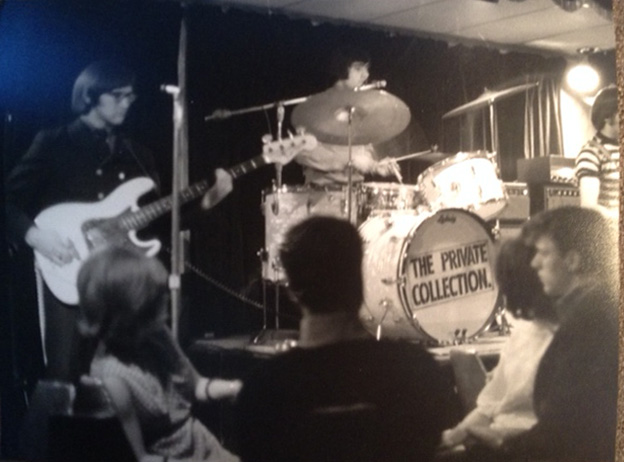 Richard Kuzniak sent me the photo above of the Private Collection, a band he used to see weekly at the El Patio nightclub in Yorkville. Ivan Amirault wrote to me with info on the band and the clippings seen below: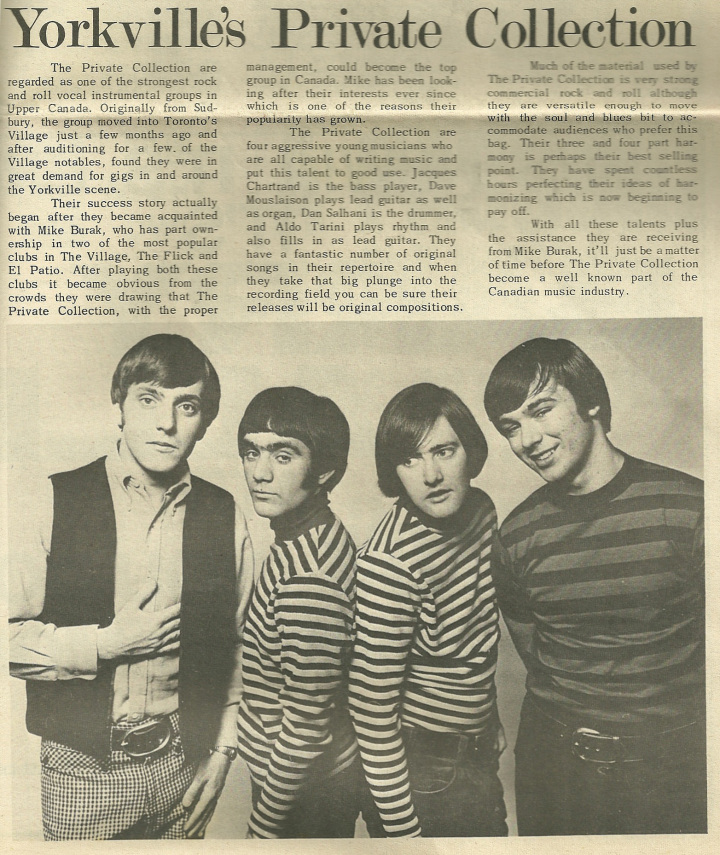 Dave Mouslaison – lead guitar, organ, vocals
Aldo Tarini – rhythm and lead guitar, vocals
Jacques Chartrand – bass, vocals
Dan Salhani – drums, vocals
The Private Collection were from Sudbury but relocated to Toronto. They performed regularly at The Flick and El Patio, managed by Mike Burak, a part-owner of the clubs. RPM magazine reported on October 2, 1967 that the band had just done a session at Sound Canada with Rick Shorter producing.
Ivan wrote to me "They were a very good harmony band. Dave Moulaison was later in Aaron Space who recorded a great LP on Warner Brothers only in Canada.
"Jocko Chartrand was also in Buckstone Hardware who had a 45 on Apex here in Canada. It also came with a picture sleeve. The core of that band was from North Bay, about 1 1/2 hours east of Sudbury. Joko also made a couple of fairly good solo singer/songwriter type LPs in the 80s."
Ivan has over two hours of home recordings of the band, plus a few songs from their never-released studio sessions.