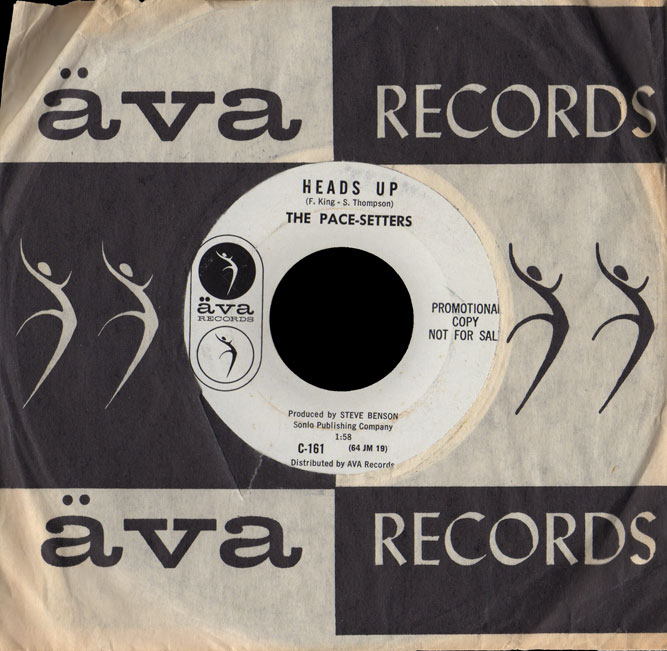 The äva label – Elmer Bernstein, Fred Astaire, Carol Lawrence, the Pete Jolly Trio – lots of movie themes and light pop music. It makes sense for a label distributed by MGM. Yet I've managed to find a couple great instrumental 45s on äva, Allyn Ferguson's "Your Red Watermelon" and this one, a solid double-sided winner by the Pace-Setters.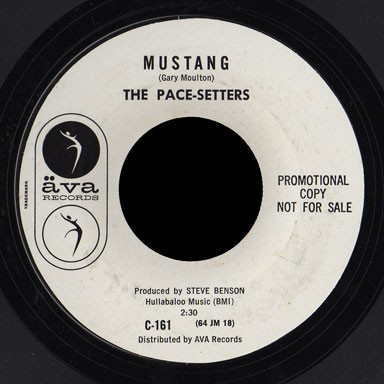 Mustang has a nicely tremoloed guitar setting up riffs for a sax to finish off while engines rev in the background. Heads Up is a great r&b guitar workout originally done by Freddie King.
As for the Pace-Setters, they seem to have been a faceless group of studio musicians. Shows how much talent was around in LA in 1964 – two well-produced instrumentals like this get buried in obscurity.
Mustang was written by Gary Moulton, both sides were produced by Steve Benson.