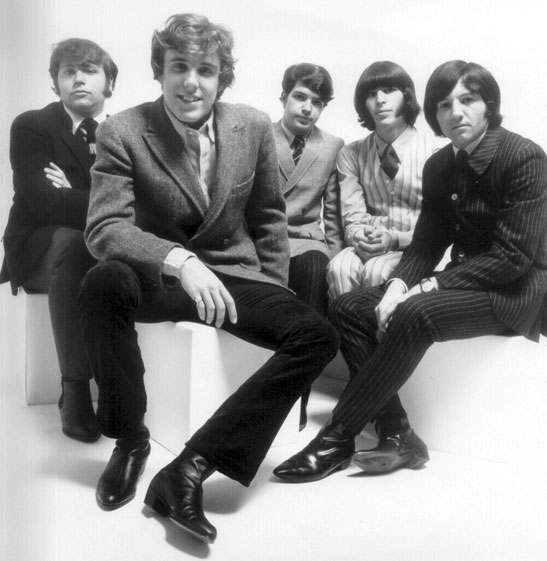 Rewritten July, 2011
Dave Palmer (vocals)
Rick Philp (guitar)
Danny Mansolino (organ)
Charles Larkey (bass)
Michael "Myke" Rosa (drums)
The Myddle Class had three poorly-distributed 45s and little chart action, but there's a lot more to their story than the releases suggest. Below is a short overview of their career.
They started as the King Bees in suburban New Jersey, in the Passaic Valley towns that border I-78 southwest of Summit. Dave Palmer and Rick Philp came from Warren Township, Myke Rosa from Berkeley Heights, Charles Larkey from Mountainside and Danny Mansolino from North Plainfield.
One account I've read says some of the group first got together as the Four Classics, with Danny Mansolino on vocals, Rick Philp on guitar, Myke Rosa on drums and Kurt Gabrook on bass. The band had one job at Hobby Hall, a formal dance school in Summit, where they played for classes until being fired for playing too many Rolling Stones songs. Danny Mansolino started out playing accordion and joined the group specifically because Rick wanted someone to play organ; Al Aronowitz wrote that Danny learned how to sing later but Danny says that's not correct.
In any case, the King Bees had started by 1964: Dave Palmer was a student at Watchung Hills Regional High School along with Rick Philp, and he became their singer. Danny Mansolino attended North Plainfield High School but had joined the group on organ. At first Chris Irby played bass, but when he decided to quit, drummer Myke Rosa brought in Charles Larkey, a friend of his from Governor Livingston Regional High School. Charles was only just learning the bass when he joined, but he had good stage presence and sharp clothes from his father's store Larkey's in Newark, which kept up on London fashions.
The King Bees live shows became legendary – one concert at Governor Livingston High in Berkeley Heights included versions of "Shout", "She's Not There" and an original, "It's the Season".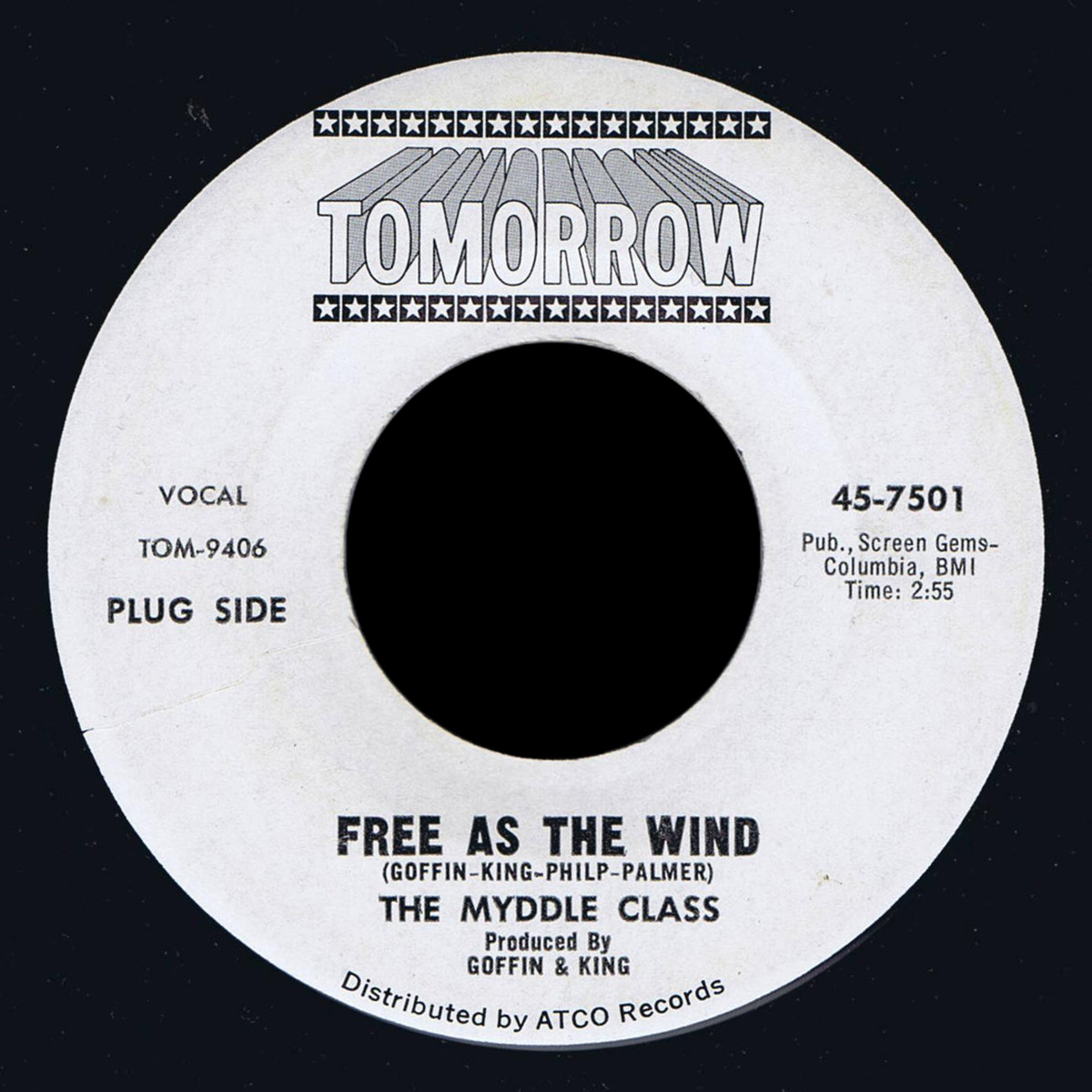 After a concert at the Berkeley Heights CYO in December of 1964 the band met New York Post columnist Al Aronowitz, who had heard about the band through his babysitter. Al became their manager, even though he hadn't done any artist management work before. His home in Berkeley Heights became the group's base. Aronowitz introduced them to Carole King and Gerry Goffin, the husband-and-wife song writing team who were then living in West Orange, New Jersey. Goffin and King agreed to write songs and produce the group.
There's a rumor of the King Bees recording an album Soul in White Suburbia, which seems unlikely, but Al Aronowitz wrote about shooting a short film featuring the band, though it may not have been completed. Supposedly the director was avant-garde artist Barbara Rubin (a friend of Andy Warhol, Bob Dylan, Allen Ginsburg and Jonas Mekas) and had the title The Suburbs of Heaven. However, I can't find any confirmation of this in accounts of Rubin's career, though many of her works haven't been cataloged or made public yet.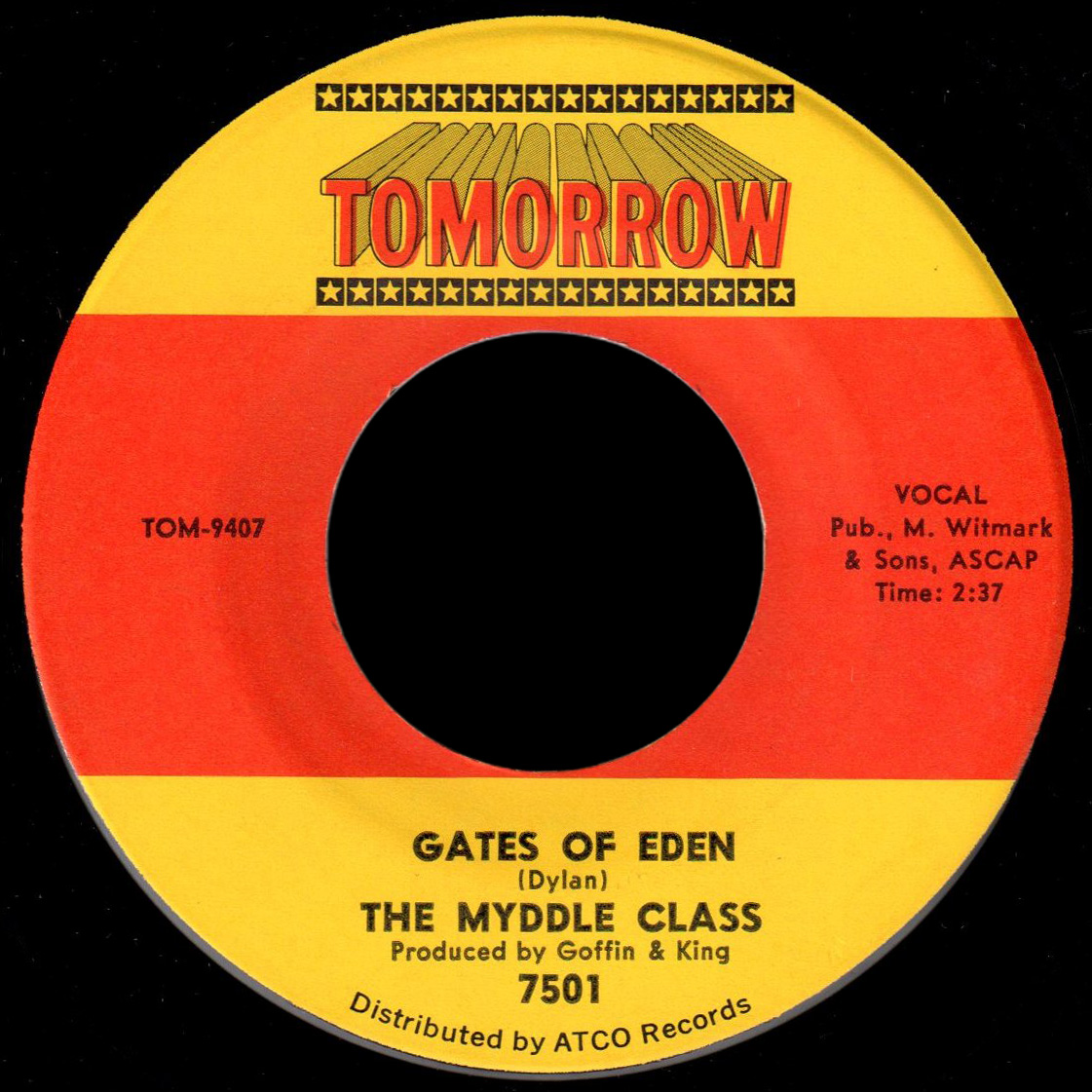 In the fall of '65 the King Bees changed their name to the Myddle Class to distinguish themselves from Danny Kortchmar's King Bees who just had a release on RCA Victor. In October, Goffin and King signed a production deal for their new label, Tomorrow, with Atlantic-Atco, expressly to release their first single with the Myddle Class.
Billboard reviewed "Free as the Wind" in December 1965: "New label, new group and new Goffin-King material has smash hit possibilities. Folk rocker is a powerhouse!" Rick Philp and Dave Palmer share writing credit with Goffin and King. Despite the promising review, I can only find evidence of the single hitting the radio charts in Albany, New York in early '66.
The flip is a moody garage version of Dylan's "Gates of Eden" that I think is among the best covers of Dylan ever done.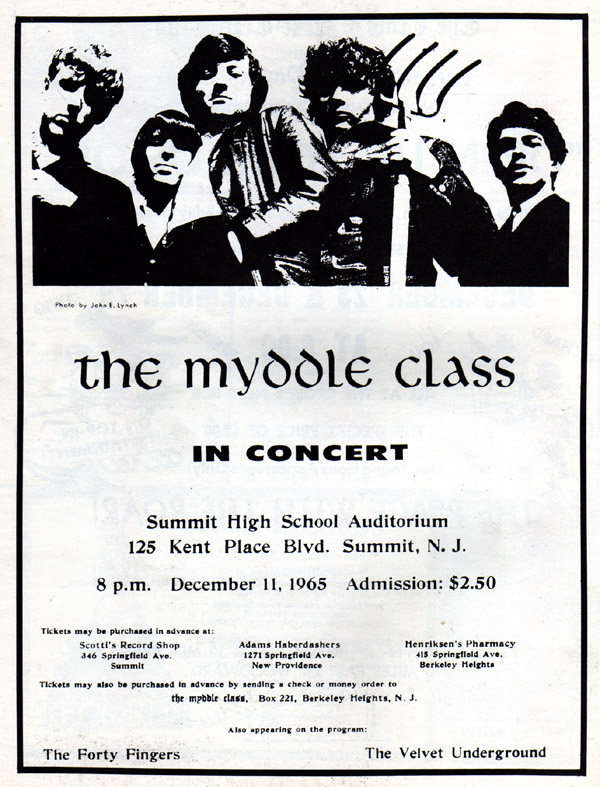 On December 11, 1965, the Myddle Class headlined a legendary concert at the Summit High School Auditorium with opening acts the Forty Fingers and the Velvet Underground. Al Aronowitz produced the show and booked the Velvets. In fact, it was the first time Lou Reed, John Cale and Sterling Morrison billed themselves as the Velvet Underground and was also their first live show with Maureen Tucker on drums!
I've seen it written that Aronowitz was helping the Velvets out after they had been fired from the Cafe Wha?, but they had played at that venue much earlier in '65. Just after this concert, Aronowitz did acquire a residency for them at Cafe Bizarre. He would get the Myddle Class into both clubs in 1966, along with the Night Owl Cafe and the Cafe Au Go Go. Aronowitz claimed he was taping the Summit show, but someone from the Velvet Underground stole his new Wollensack tape recorder. The live tape has never surfaced, which is a shame, though all accounts say the Velvets received a very mixed reaction from the audience.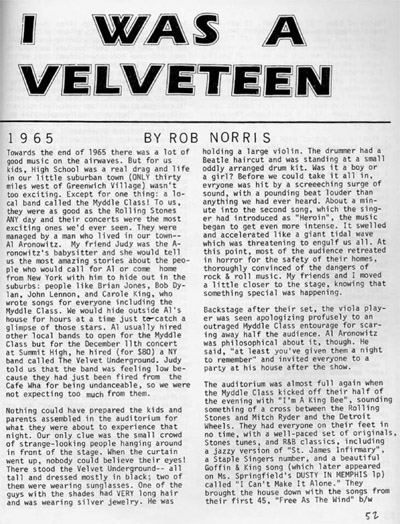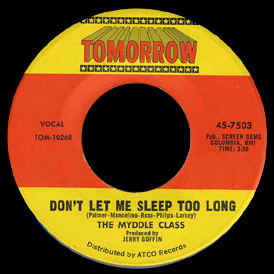 The Myddle Class's second single, "Don't Let Me Sleep Too Long" was a #2 hit on WPTR in Albany during the summer of '66. The ballad flip is a driving slice of cool teenage angst, "I Happen to Love You", and, in my opinion, their best recording. It may have been one of the songs Goffin and King intended for the Monkees, but they never recorded it. Their loss, but a revamped version of Them without Van Morrison did an effective cover of it.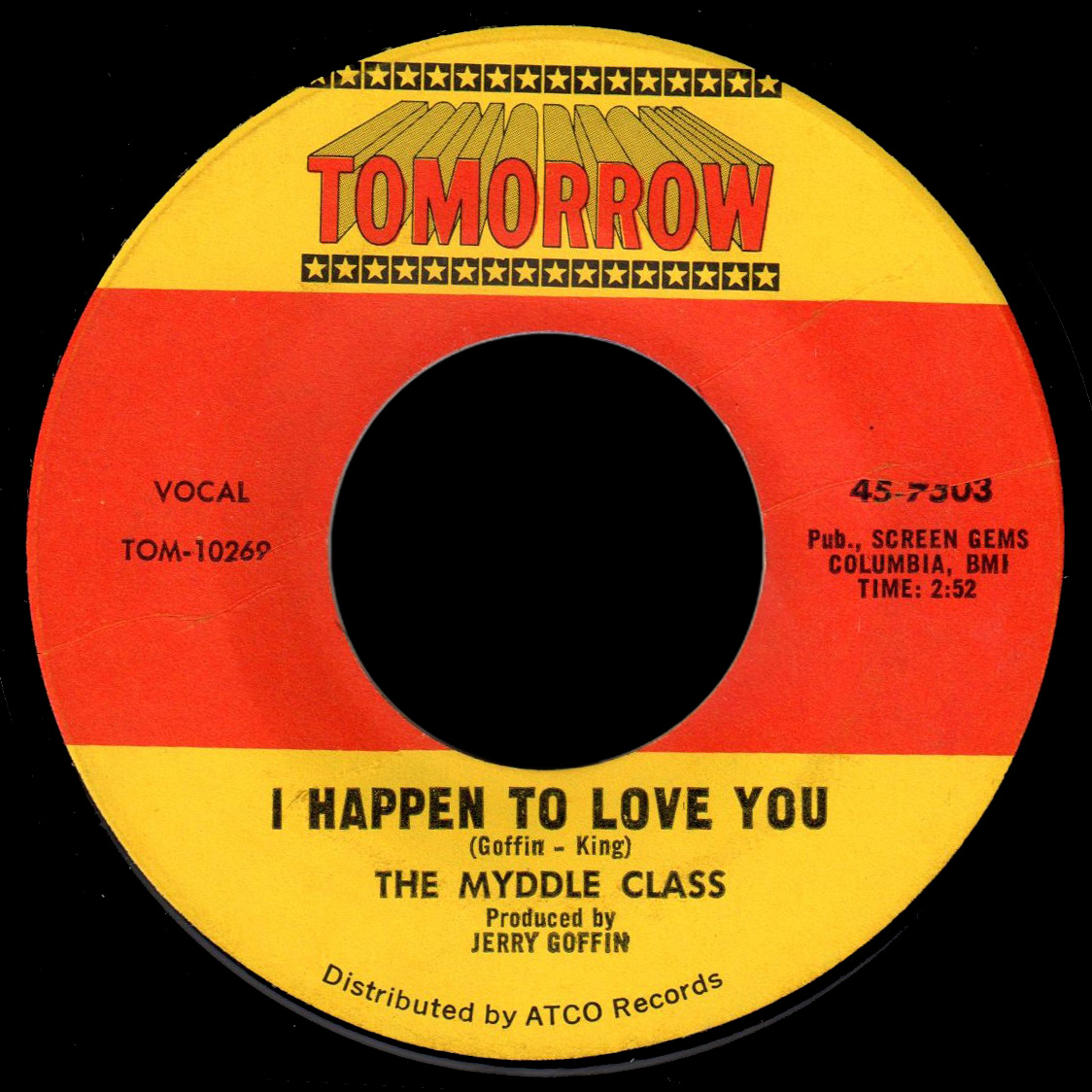 Despite the band receiving song writing credit on the label, "Don't Let Me Sleep Too Long" was likely taken from the Blues Project's "Wake Me, Shake Me", a staple of that group's live sets throughout 1966. The Blues Project had adapted the song from traditional spirituals going back to the early 20th Century or earlier. The Blues Project recorded a demo in January '66 and then a finished version in August that was used for their album Projections, released in November 1966. The Myddle Class beat them to first release by rushing their 45 out in June, '66!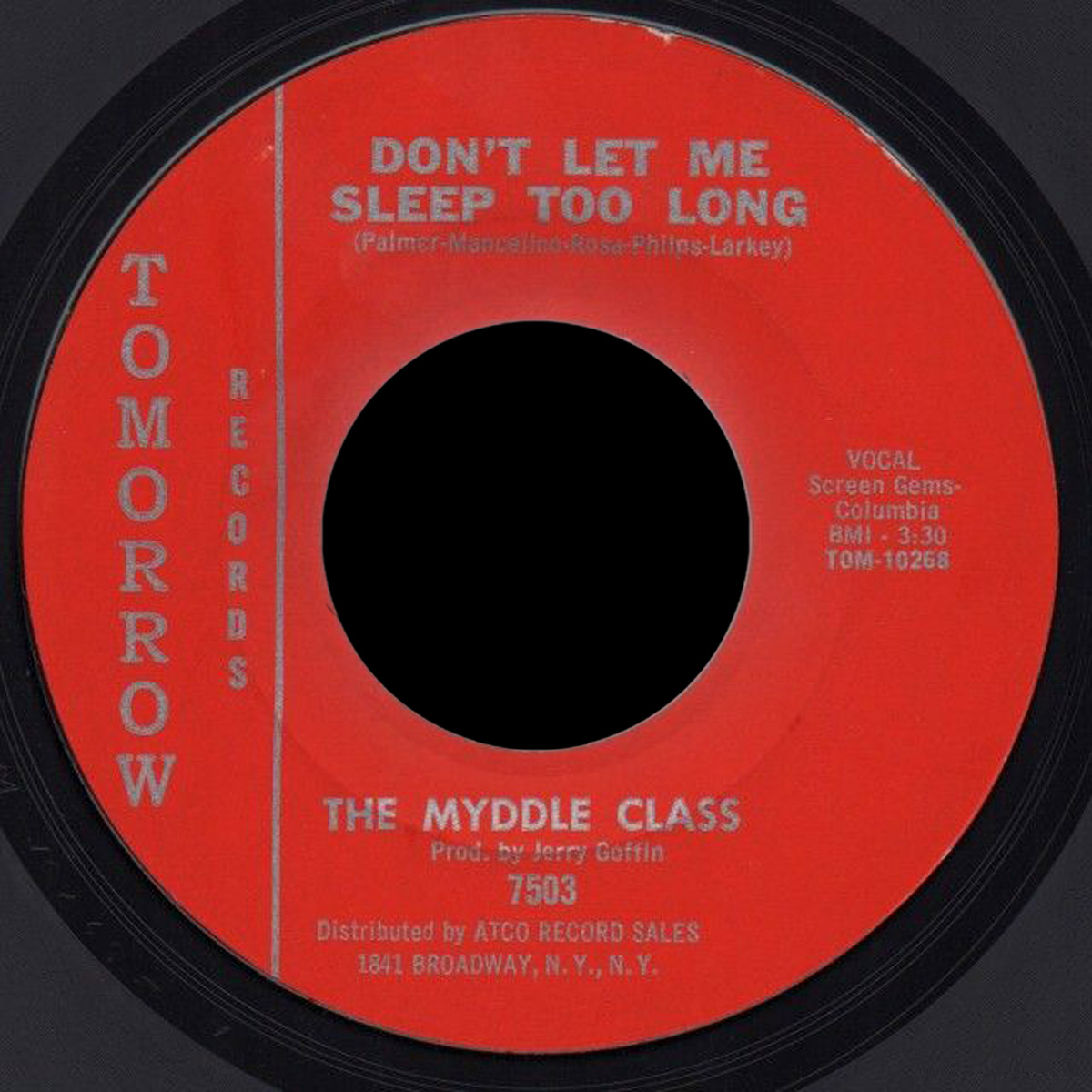 Al Kooper stated to Lyn Nuttal, "The Blues Project let The Myddle Class open for them as a favor and in return, they stole their closing song! Nobody really even heard The Myddle Class theft in the US outside of New York City. The Blues Project's version of "Wake Me, Shake Me" was the big version in the US and influenced a lot of young bands." True, but for many teenagers who heard the record that summer, the Myddle Class recording will always remain THE version of the song. When this Myddle Class 45 was reissued on the Buddah label, "Al Kooper and the Blues Project" were credited for the arrangement.
The deal Goffin and King had struck with Atco to distribute Tomorrow fell apart after only three releases (two by the Myddle Class and one by Carole King, "A Road to Nowhere" / "Some of Your Lovin'").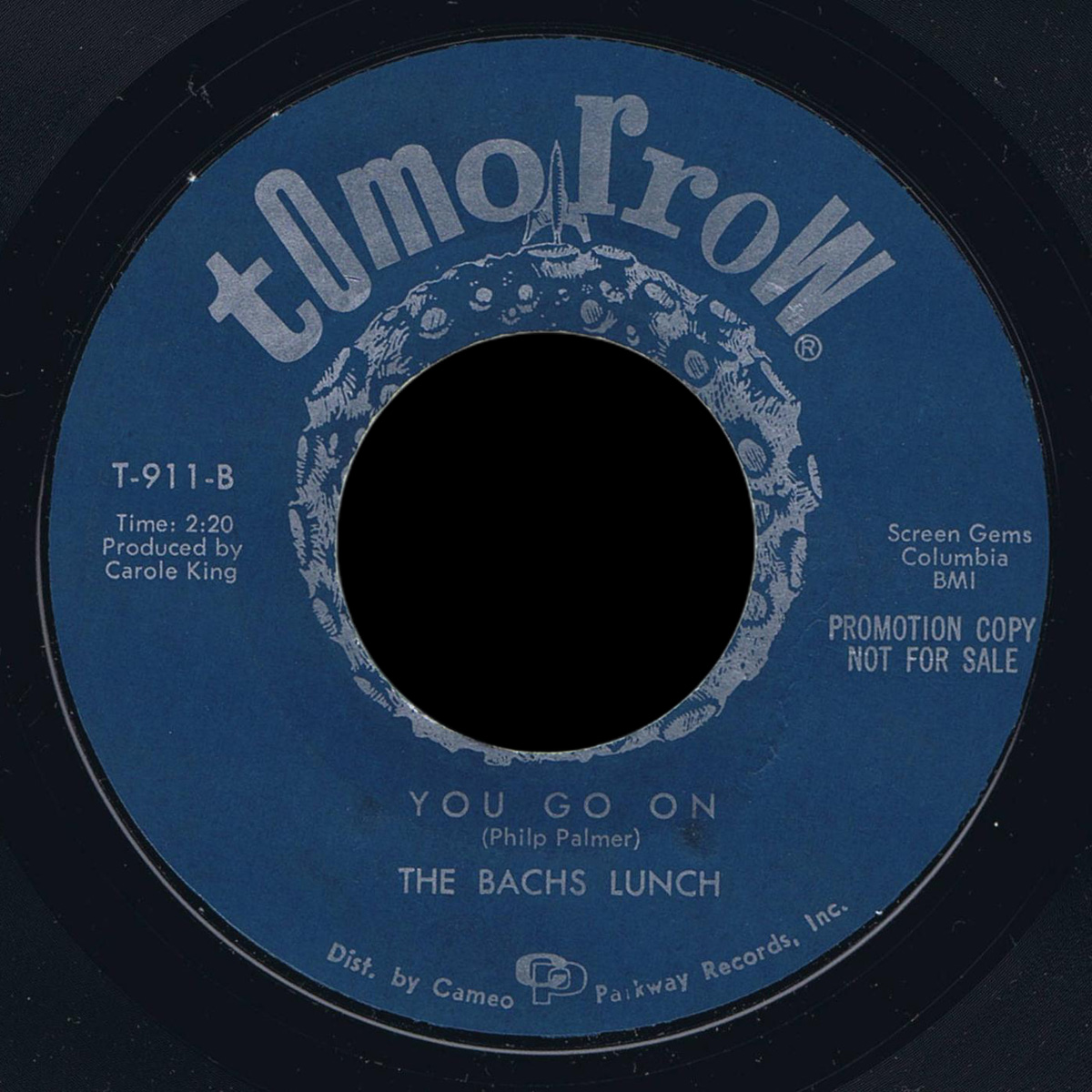 Goffin and King moved their distribution deal for Tomorrow to Cameo-Parkway, and their first release on a redesigned Tomorrow label was by the Bach's Lunch, a girl group (with singer Darlene McCrea of the Cookies and the Raelettes – I don't know the other members), with the Myddle Class providing the instrumental backing. The A-side was a remake of Goffin and King's "Will You Still Love Me Tomorrow", but the real gem is an excellent Rick Philp and Dave Palmer song "You Go On". Scott at Crud Crud wrote up a fine appreciation of the Bach's Lunch record which I recommend reading.
The band had some regional successes, including good receptions in Montreal and Boston, a short residency at Ungano's on the upper West Side of Manhattan, and a show in Smithtown, Long Island promoted by DJ Scott Ross that attracted over 3,000 people. However, a number of discouraging developments hurt the band around this time. They had a good audition with Tom Wilson for MGM Records, but supposedly Al Aronowitz didn't allow the deal to go through. In February of '67 they opened a show for the Animals, but their set was interrupted by problems with the microphones, and it seems the band worried this performance hurt their reputation with the press.
In April of 1967 the Myddle Class signed to Cameo-Parkway and released one last 45. The A-side "Don't Look Back" was a cover of Temptations and, uniquely, produced solely by the group themselves. On the flip was the superb "Wind Chime Laughter", with song writing listed by P. Palmer (actually Philp and Palmer) for Merlin Music, BMI, and production credited jointly to the Myddle Class and Goffin. Unfortunately Allan Klein took over Cameo-Parkway in August and ousted the band's reps at the label, including Neil Bogart, leaving their new single without any promotion.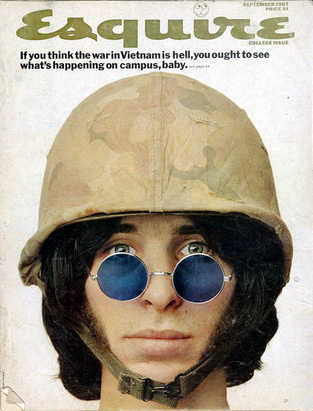 Some of the Myddle Class appeared anonymously as models in ads photographed by Richard Avedon. One of Avedon's photos of Charles Larkey was used for the cover of Esquire in September '67. Larkey joined the Fugs in late '67 with rival King Bee Dan "Kootch" Kortchmar for a series of shows at the Players Theater.
With some members away at college and pursuing other musical opportunities, the band was rarely performing live by this time. Their main activity came from recording demos for Goffin and King songs which would be placed with other artists. Supposedly they helped recorded and helped arrange demos of "Pleasant Valley Sunday" and "Porpoise Song" for the Monkees, but I have never heard their versions of these, nor a version of "Snow Queen" that they may have cut.
Myddle Class demos of Goffin-King songs that do exist include "Goin' Back" (a single for the Byrds in October '67), "I Can't Make It Alone" (which would turn up on Dusty in Memphis) and a couple I'm not sure were used by other artists: "An Angel Walks Beside Me" and "Who Does He Love". A Regent Sound Studio acetate of "Fun and Games" turned up and is excellent.
Dave Palmer and Rick Philp signed a publishing with Screen Gems-Columbia, the same publishers representing Goffin and King songs from this period. They received some income from this deal, but a promise from Don Kirshner to sign the group to Colgems never materialized, nor did he place any of their songs with artists. The band recorded demos of some of these Palmer & Philp songs, like "Man on the Bridge".
Palmer and Philp's original "I've Come Too Far" turned up on the b-side of a single by the Coven on SGC 15074 in 1968. This was produced by Gerry Goffin and engineered by Chris Hinshaw, indicating a west coast recording. Interestingly, the A-side, a cover of "I Shall Be Released" features a different female vocalist (and no David Palmer vocal) over the exact music track (pedal steel guitar and all) as it appears on the tape Al Aronowitz sold. It makes me wonder if "I've Come Too Far" also features members of the Myddle Class. I have my doubts that it's the same Coven from Indiana who recorded for Mercury, MGM, WB and Buddah.
I've seen two other titles but I don't have confirmation that either was recorded or published: "There's No Easy Way Down" and "Paper Walls of Innocence".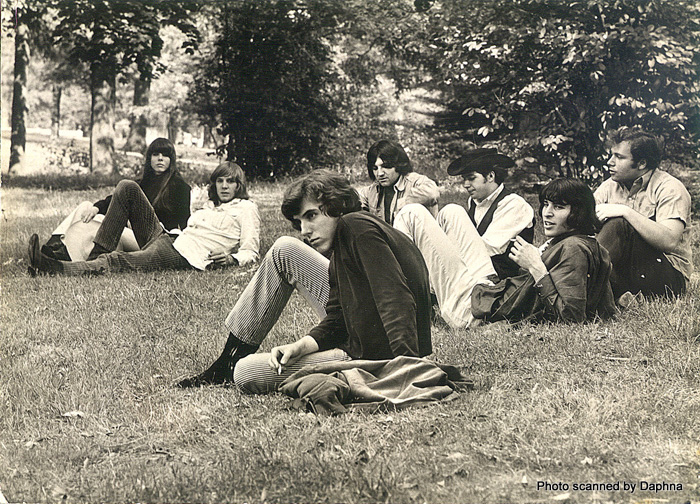 Goffin and King divorced and relocated (separately) to California in early 1968, by which time the Myddle Class were effectively on hiatus. Rick Philp and Charles Larkey spent the summer of '68 in Los Angeles working up arrangements with Carole King for songs that would appear on Now That Everything's Been Said, the album by King's group the City. Danny Kortchmar replicated Rick's guitar parts for the final album, released in 1969. Charles Larkey and Carole had been seeing each other since before she left the east coast, and they eventually married in September 1970.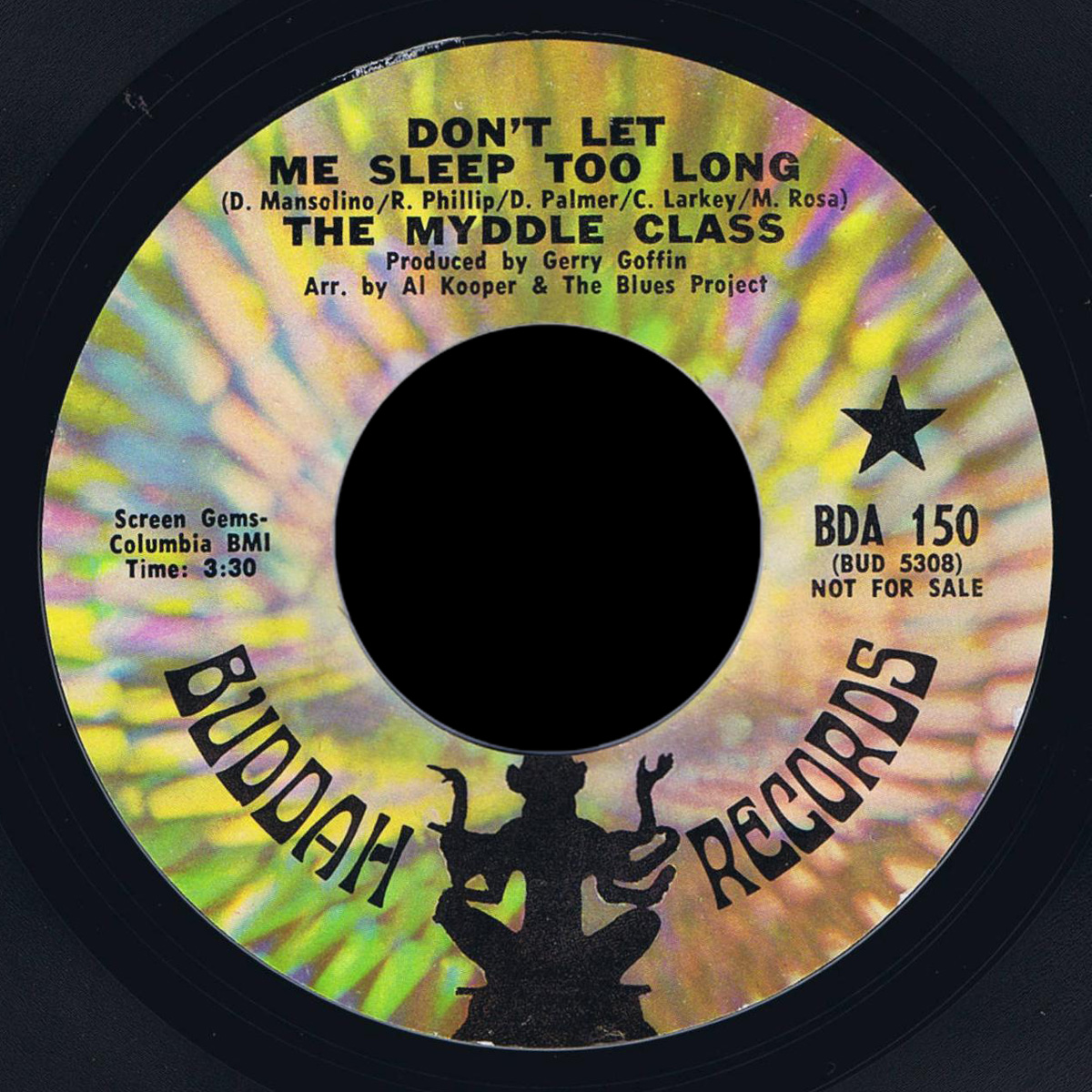 In the fall of '68 Danny Mansolino, Dave Palmer and Rick Philp were living in Boston, collaborating on songs with pianist and vocalist Lloyd Baskin. In March of 1969 they recorded a number of songs in the studio, including a new Goffin and King composition "Mr. Charlie", and a couple by Palmer and Philp: "Redbeard" (their nickname for Al Aronowitz) and "Keys to the Kingdom". I haven't heard any of these yet. Rick, Dave and Danny planned to have Myke Rosa and Charles Larkey planned to join them and Lloyd for an album in the summer of 1969. Tragically, any future chances were dashed when guitarist Rick Philp was murdered by his former roommate in Boston in May of '69.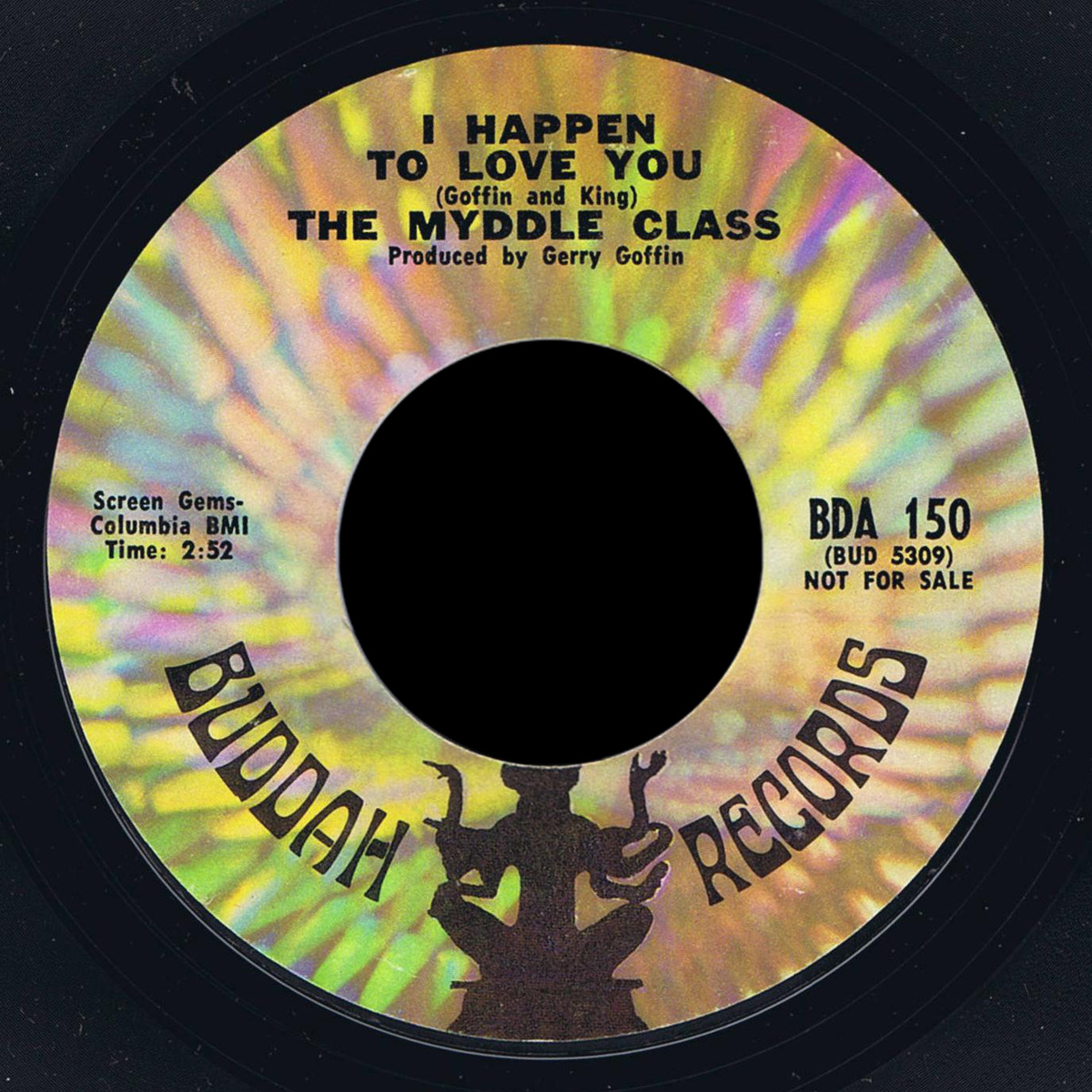 All the remaining members of the Myddle Class have had some involvement with music since. Danny Mansolino and Myke Rosa joined Jake and the Family Jewels for two albums on Polydor in 1969 and '70. They added Dave Palmer as vocalist for a 1971 album on Elektra as the Quinames Band, including Ken Pine (who had played with Charlie Larkey in the Fugs) and Jerry Burnham. Dave Palmer may have had the biggest success as an early vocalist with Steely Dan and with his own group, Wha-Koo.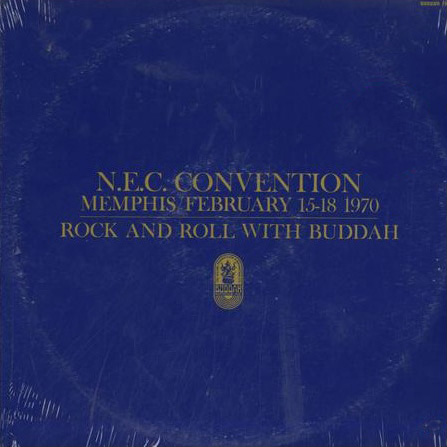 Neil Bogart , after leaving Cameo-Parkway and joining Buddah Records, reissued "Don't Let Me Sleep Too Long" / "I Happen to Love You" on 45 in mid-1969, with little impact. "Lovin' Season", an unreleased song originally titled "It's the Season" and dating back to 1965, showed up on a sampler LP "Rock And Roll With Buddah" given away only at the N.E.C. (National Entertainment Conference) in Memphis in February, 1970. These releases were possibly a tribute to Rick Philp. "Lovin' Season" is a great rocker with a repetitive organ riff and harmonica solo, and definitely sounds like it was cut at the beginning of the Myddle Class's career.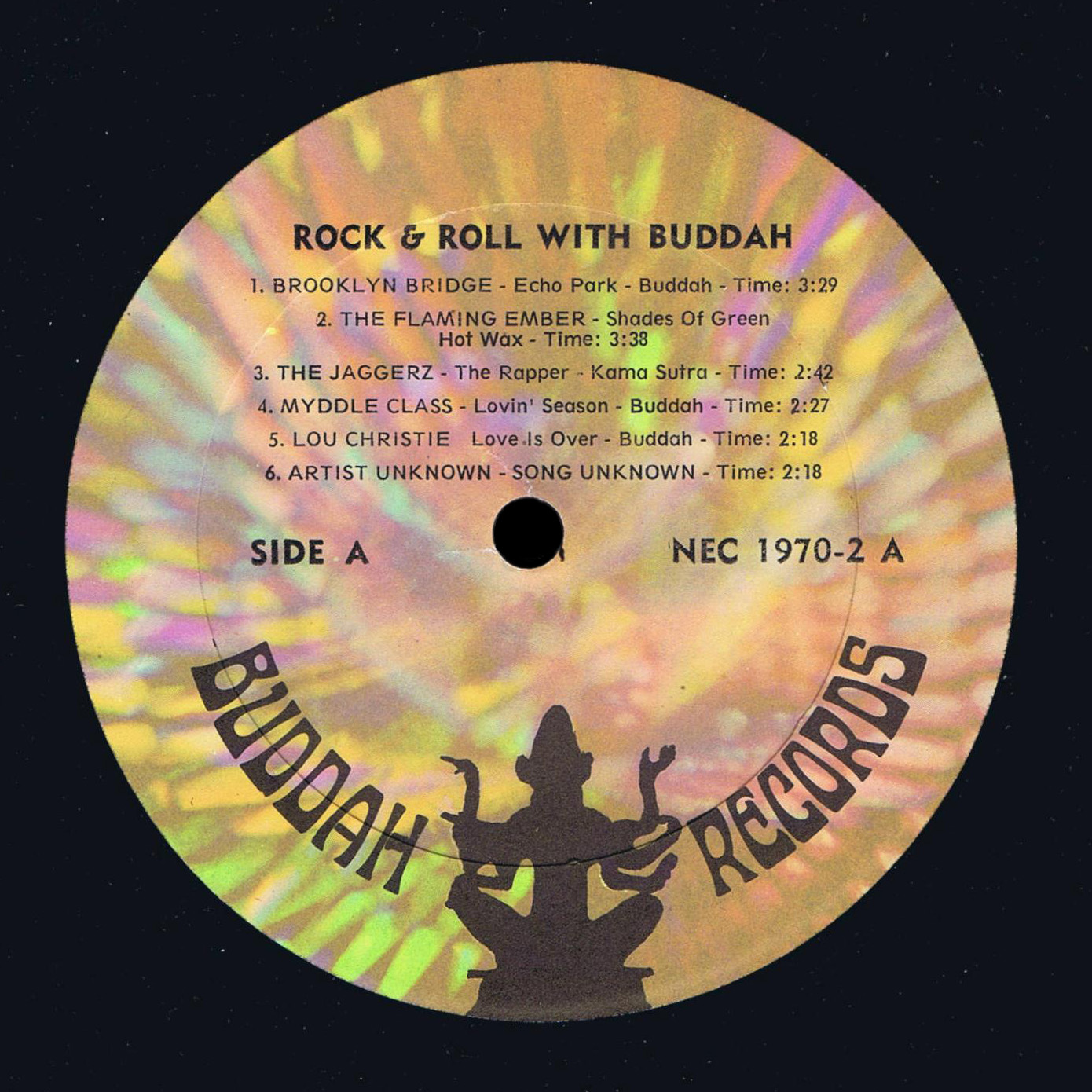 Before Al Aronowitz passed away on August 1, 2005, he was offering a cassette copy of a collection or recordings by the Myddle Class called One Time Only through his website. The track list is below in the comments, below. It was not the Myddle Class's rumored unreleased "album" as it includes recordings spanning their entire career, including their singles, the Bach's Lunch songs and some of the demos mentioned here. The version of "I Can't Make It Alone" is excellent but marred by a glitch in the tape. The only other track on it that I haven't mentioned so far is one titled "Unknown Instrumental" that is really a home recording of a minute of Rick playing guitar in a jazz style.
Supposedly a legitimate release of their material is languishing because of legal troubles. It's a shame, as I can't think of another band that deserves a retrospective more than these guys.
I hear that Michael Rosa passed away on January 13, 2012.
Update: Be sure to check out the scans I've added to this site of business cards, two fan newsletters and other ephemera sent to me by Dan Mansolino .
Sources:
Kathy West's A Song For You is a an excellent source of first hand information on the band and Kathy's relationship with Rick Philp. See my review for more information.
Al Aronowitz wrote an extremely funny and interesting account of trying to break the band into the charts. I recommend it highly, but currently only an excerpt is available online.
Lyn Nuttal provides an exhaustive history of "Don't Let Me Sleep Too Long" / "Wake Me Shake Me" on his fascinating Pop Archives site.
"I Was a Velveteen" by Rob Norris in Kicks #1 (1979)
"Tales of the Myddle Class" by Todd Abramson in Breakthrough #1 (1984) was one of the first appreciations of the Myddle Class and remains a good, if not always reliable, source of information.
Info on the Velvet Underground's early gigs here. A review of the concert used to be online but has since vanished.
Thank you to Susan Palmer De Leon, who sent in two photos of the Myddle Class that I had never seen before. Thanks also to Brian Kirschenbaum and Jeff Lemlich for excellent 45s scans, to Steve for the tip about the Coven single, and to Mike Dugo for alerting me to "Fun & Games" on youtube.