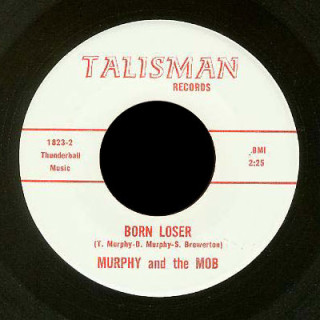 Denny Murphy – lead vocals
Terry Murphy – lead guitar, lead vocals
Kenneth Sigler – bass
John Sebring – rhythm guitar
Ronnie Cooper – drums
The great majority of the information in this post is from Andrew Brown's Brown Paper Sack.
Terry Murphy started playing with school friends when he was in 7th grade in 1964 in Tyler, Texas. The group was dubbed Murphy and the Mob by an adult as a joke but it stuck. A year later Terry found a more serious group of musicians, kept the band name and started practicing regularly in the Murphy family living room.
The group played live at a local teen club called The Plum, at the Bergfeld Park ampitheatre, at the YMCA and at their Catholic high school. At the Bergfeld Park battle of the bands produced by Rodney Kamel, Murphy & the Mob would compete with The Marauders (from Troup, TX), the Hobos from Jacksonville, and the Indifferents from Tyler, featuing Terry's friend Sam Blanchard. (The Indifferents had a 45 on Valor, "Cindy" / "She'll Be Back").
In October 1966, the band went to Steve Wright Studios in Tyler to cut their only single, hoping for some success with "Because You Love Me" an original by Terry and featuring his lead vocal. Funds for the recording came from the father of Terry's girlfriend, Diane Whitten. For a B-side, the band tried "Born Loser", a song co-written by Terry, Denny and the group's manager, Steve Brewerton, who was attending Tyler Junior College that year.
Dennis and Terry Murphy and Steve Brewerton (and their moms!) signed publishing contracts with Steve Wright's Thunderball Music Co. for "Born Loser" in October 1966. Interestingly the three also signed a contract on July 14, 1966 for an unrecorded song called "Don't Let It Blow Your Mind".
The band pressed 500 copies to be sold at Anton's Records in the Weingarten Shopping Center, and reached #11 on KDOK's charts in November 1966. The band continued until the summer of 1967. Terry Murphy stayed in music while Denny Murphy and Ronnie Cooper left music. Sadly, Kenneth Sigler and John Sebring passed away many years ago.
Stephen Brewerton commented at On the Flipside: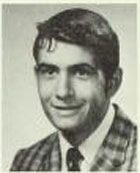 I was a nerd going to junior college trying to avoid the draft. I began making fur vest out of old fur coats discarded behind a local high end department store. I began selling these fur vests to rock bands. Some were sold to bands that recorded at Robinhood Bryan's recording studio and Steve Wright's recording studio. I met Terry and Dennis Murphy and somehow became their manager. I wrote the lyrics to "Born Loser." I managed them for two months. After I quit managing them, Terry and Dennis put music to my lyrics and recorded the songs at Steve Wright's recording studio. The "A" side made it to the top 10 on KDOK radio station, the local rock station. "Born Loser" made it into the top 40 on KZEY, the local R & B station. After that I joined the Navy and went to war and became an alcoholic. I am a hell of a lot more proud of my small volume of poetry, "Ramblings Of An Alcoholic Mind" than I am the lyrics of "Born Loser."
Stephen added to Oktay Gürbüz:
I have lost touch with all persons involved in [the] Mob and don't know where to find them.  As I stated before, I am not interested in an MOB projects.  I cant remember even one word of "Born Loser". Terry and Dennis probably consider this infatuation with Murphy and the Mob as I do as a mere childhood juvenile frivolity.
Thank you to Andrew Brown, Morgan Young, Terry Murphy and Stephen Brewerton, and to Oktay Gürbüz who prodded me to do this article for a long time!
I am a loner baby, I swing alone I've got my own pad and an unlisted phone
A steady job, that's all I need
One pocket to fill, baby, just one mouth to feed

I got no pals, but look who's got the gals
They come to my pad because they want me so bad
I sleep all day and I swing all night
I'm so cool, baby, I'm just out of sight

(spoken)
All these people. I mean, people they just don't understand. They see me coming, they shake their head and
say, "Look at him. He's the born loser. Well, look at him. Born loser." All right.

– Born Loser by Murphy, Murphy and Brewerton