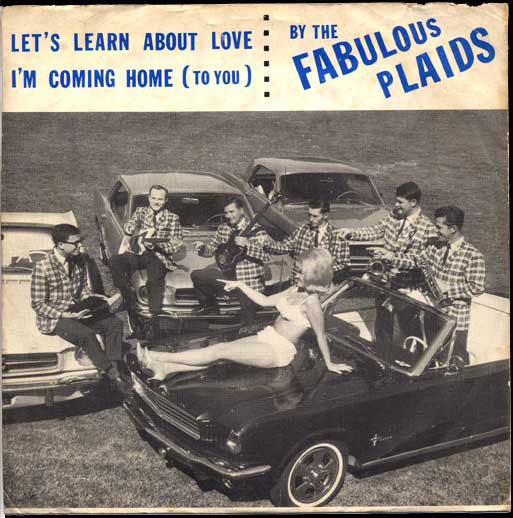 The '66 Mustang in the foreground of the sleeve dates this record from no earlier than September of 1965 but from the looks of the band you'd think this was early '60's frat rock. So what do you get?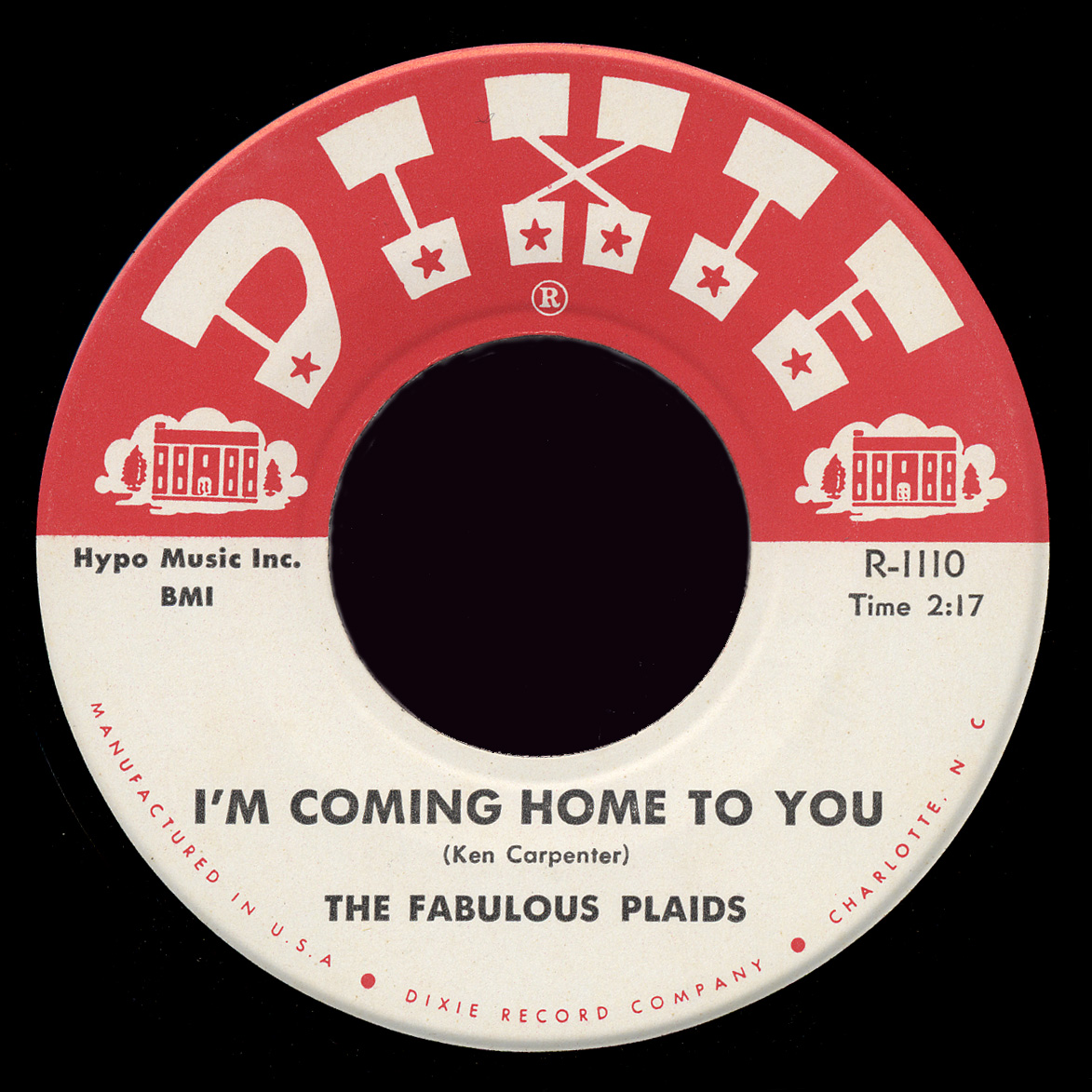 Most garage fans will want to pass on "Let's Learn About Love", the designated top side. It's an odd pop tune, catchy in its way, though I have a hard time imagining this being a real hit. The b-side is another story. "I'm Comin' Home to You" is tough r&b with blasting horns and a good guitar solo. Never comped before, either!
The Dixie label, located at 1020 Central Ave. in Charlotte, North Carolina, is better known for rockabilly and country releases. As far as I know, this is the only release on the label that comes close to garage.
The back cover lists the Fabulous Plaids as Ken Carpenter on guitar and vocal harmony (he wrote both songs); Denny Allen able to play alto and tenor sax "simultaneously, in complete harmony"; Jessie Smith on vocals, piano and organ; Tommy Hoover lead vocals, trumpet and "showmanship"; Jerry Vassey bass; and Mike Mallonee on drums. It also lists Hymie Williams – the latest addition – as an "old veteran of the big time bands" and that he "adds polish."
In case you were wondering, "the attractive young lady on the cover is Miss Jayne Tatum of Winston Night Club, Charlotte."
As the sleeve says, "What could be more rewarding to a group of young Americans than a 'hit record!'"