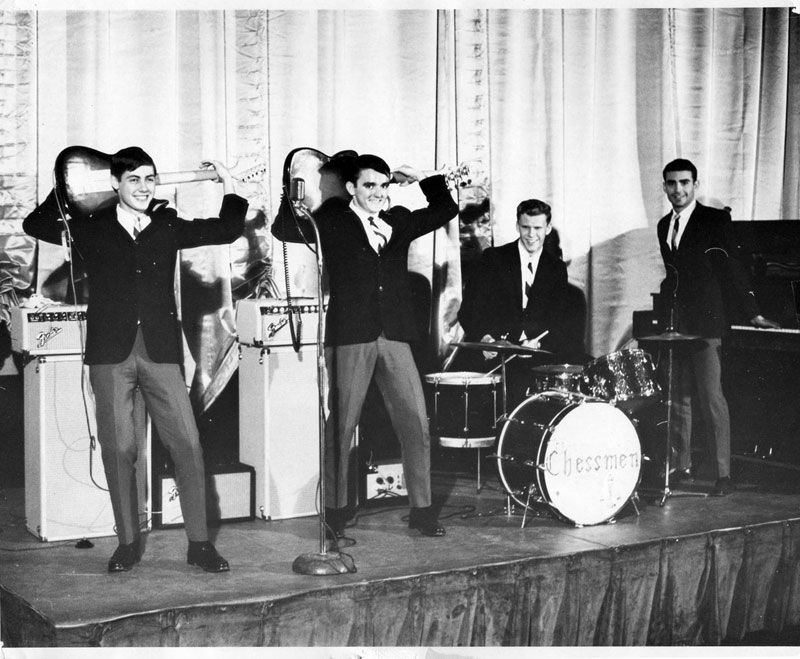 The Chessmen feature in almost every account of the Dallas music scene in the mid and late '60s. Famous at the time for their live shows, the Chessmen are remembered now for the members who went on to national fame: Doyle Bramhall played with and wrote songs for Stevie Ray Vaughan; Bill Etheridge played bass with ZZ Top before Dusty Hill; and Jimmie Vaughan was in the Fabulous Thunderbirds.
Beyond their legend, the Chessmen's legacy consists of rare photos of the band and a few 45s. Their second record, "I Need You There" / "Sad", was their best, recorded before any of the people named above were even in the band. The Chessmen's story is confusing with many personnel changes, but I'll try to sort it out as best as I can.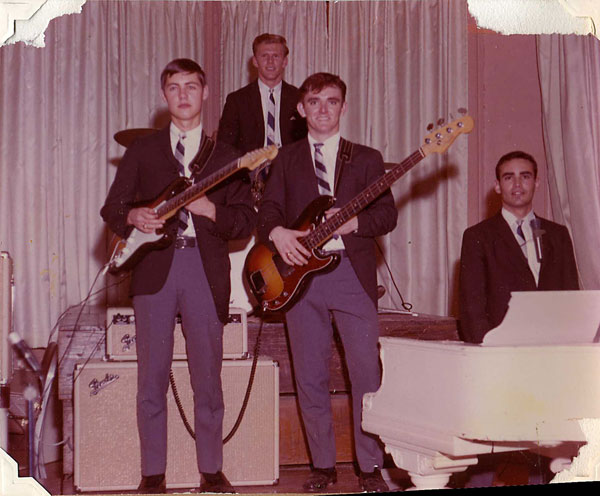 Original lineup:
Robert Patton – guitar and vocals
Ron DiIulio – keyboards
Tommy Carter – bass
Tommy Carrigan – drums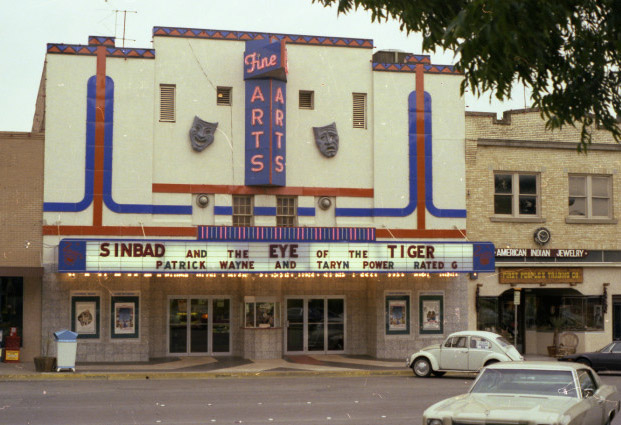 The Chessmen formed in early 1964 on the campus of North Texas State University (now University of North Texas) in the town of Denton, about 25 miles from Dallas. The original lineup included Robert Patton of the west Texas town of Midland on rhythm guitar and vocals, Tommy Carrigan of Denton on drums, Ron DiIulio on keyboards and Tommy Carter on bass.
Tommy Carter was the only member who stayed with the band until the Chessmen broke up in 1968.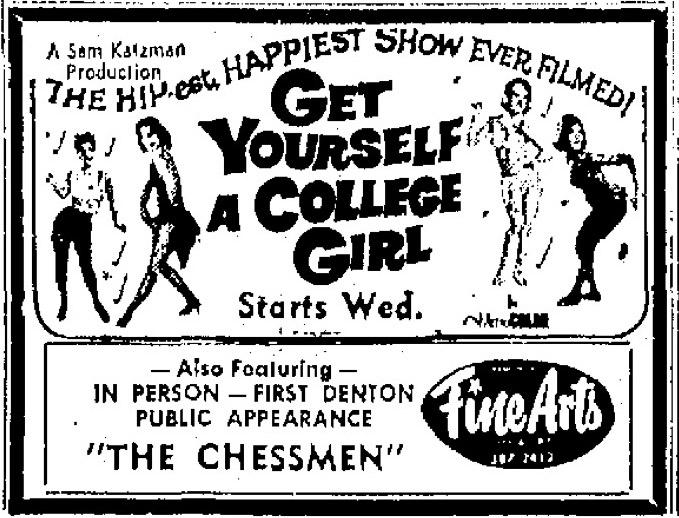 They started by playing at basketball games and football pre-game rallies. At the start of 1965 they signed a management contract with George Rickrich, owner of the Fine Arts Theatre in Denton. George had them play between movie screenings, hired a photographer to take promotional photos, immediately brought them into a studio for their first record and began booking them for shows outside of Denton.
Ron Dilulio: "We were billed to play between showings of the movie 'Get Yourself a College Girl'. Back then, there weren't pop concerts like today's concert that we think of. We were one of the first, and there were people that lined up down the street to see us that night."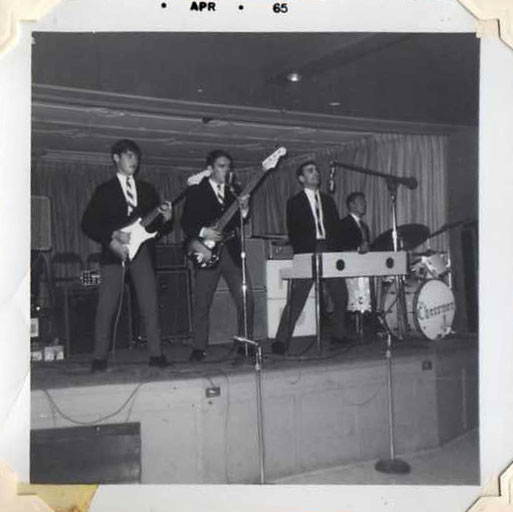 This first lineup recorded one unremarkable 45 on Bismark, a cover of the Drifters' hit "Save The Last Dance For Me" complete with a girl chorus. The flip was a good if mellow atmospheric instrumental "Dreams And Wishes" written by guitarist Robert Patton.
Ron DiIulio recently sent me many photos of this first lineup of the Chessmen.
Ron DiIulio left the Chessmen, but stayed on at college, forming two short-lived bands, first the Rejects and then the New Sound in 1966. Ron later joined both Noel Odom & the Group and the Bad Habits in his hometown of Shreveport, Louisiana.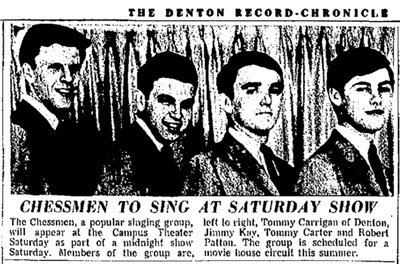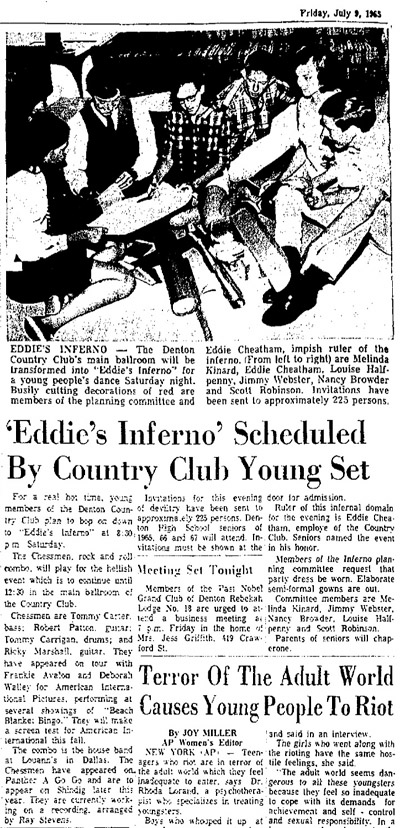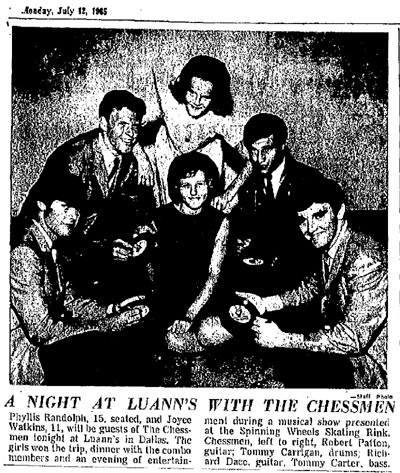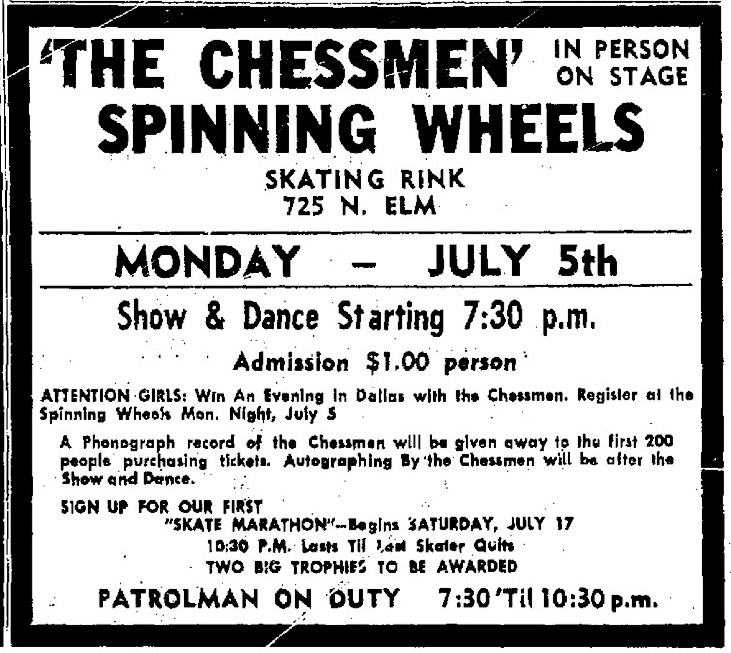 Transitional lineups, May 1965-1966
Robert Patton – guitar and vocals
*Jimmy Kay (aka Jimmy Kay Herbert) – guitar
*Ricky Marshall – guitar
*Richard Dace – guitar
Tommy Carter – bass and vocals
Tom Carrigan – drums
After Ron left the band in April or early May, 1965, the band tried out several guitarists to replace him, including at least three between May and July! The Denton Record-Chronicle lists these guitarists as members: Jimmy Kay (May 21), Ricky Marshall (July 9), and Richard Dace (July 12).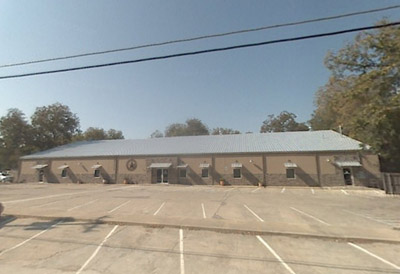 According to a comment by Richard Parker, below, Jimmy Kay is Jim Herbert, who was the Chessmen's guitarist on their second single, "I Need You There" b/w "Sad". Either Jim Herbert was in the group for a much shorter time than I thought, or Jim rejoined the band after Ricky Marshall and Richard Dace left. Does anyone know Ricky Marshall or Richard Dace?
The band started appearing regularly at all-ages dances and "sock hops" at the Spinning Wheels Skating Rink on N. Elm.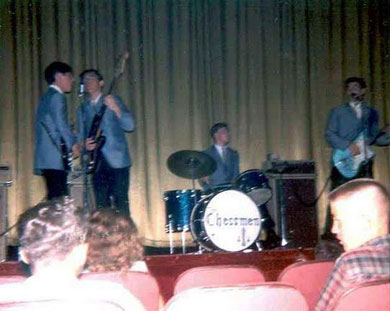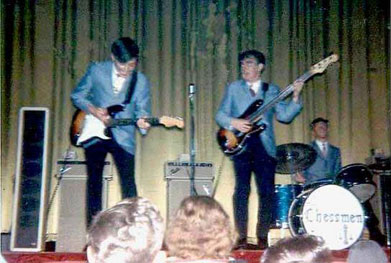 Second lineup:
Robert Patton – guitar and vocals
Jim Herbert – guitar and vocals
Tommy Carter – bass and vocals
Tom Carrigan – drums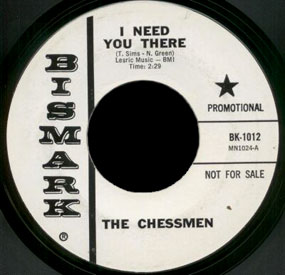 At some point in 1965, Tom Carrigan met Jim Herbert while playing gigs around the NTSU campus, and invited him to a Chessmen rehearsal at Carrigan's mother's house just off campus. Jim Herbert joined the band as lead guitarist, and they recorded their classic second 45, "I Need You There" b/w "Sad", released in October of '65, and a third song which was never released "You're No Good."
It's often stated that the ripping guitar on "I Need You There" is by Jimmie Vaughan, but Jim Herbert told me he is actually the lead guitarist on that song.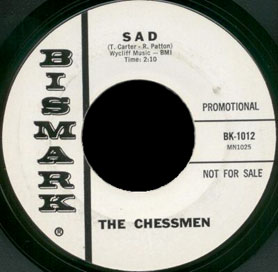 On the 45, Robert Patton sings the lead vocals. On live gigs, Robert Patton and Jim Herbert split most of the lead vocals, with Tommy Carter occasionally doing one or two songs. All three would sing harmony. The night they were cutting "I Need You There", Delbert McClinton and the Ron-Dels were in the next studio recording "If You Really Want Me To I'll Go".
"I Need You There" was written by Norris Green and Thomas Sims (or Thomas Patrick Sims). Norris Green also wrote another song for the band, "No More", but I'm not sure of his connection with the group.
"Sad" was written by Robert Patton and Tommy Carter. An acoustic guitar carefully picks the melody. That sound and the use of harmonies for both verse and chorus would be expanded upon in the next single.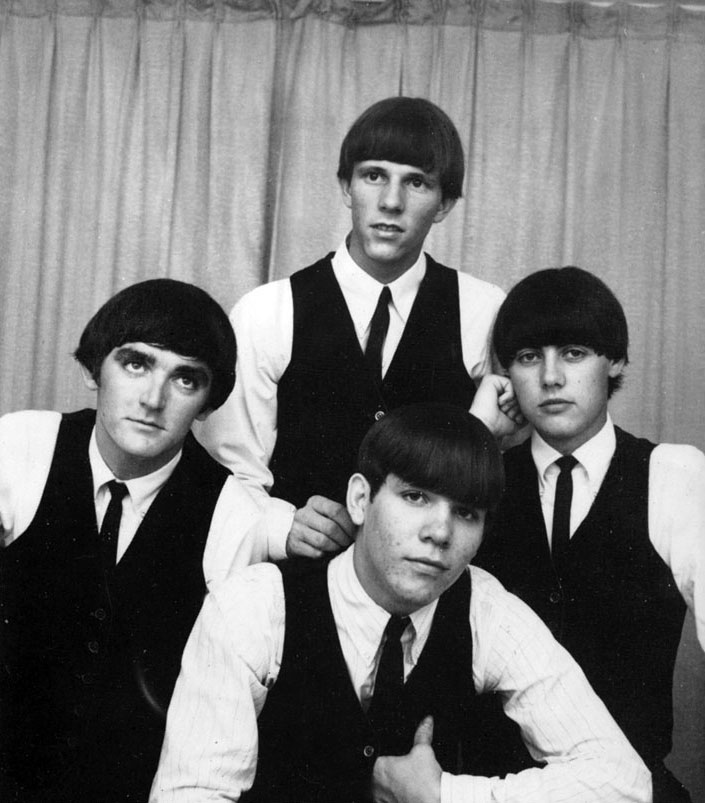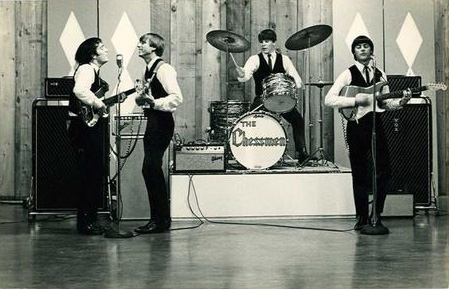 Third lineup:
(Peebles and Bramhall joined separately, so there was probably some overlap with Tom Carrigan or Jim Herbert)
Robert Patton – guitar and vocals
Johnny Peebles – guitar
Tommy Carter – bass and vocals
Doyle Bramhall – drums and vocals
Jim Herbert left the band and became one of the Pit Club's 'Pitmen' along with Bill Heald and Rusty Brutsche, and later joined Galen Jeter's Brass Blues Band. Johnny Peebles took over on lead guitar. Tommy Carrigan also left around this time, and was replaced by Doyle Bramhall. With this lineup they played the Sump'n Else TV show hosted by Ron Chapman.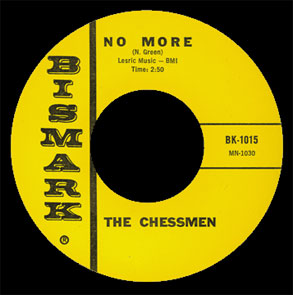 Their next 45 contained two solid songs. "You're Gonna Be Lonely" was written by Knox Henderson (who also co-wrote Mouse and the Traps' "Public Execution" and "Maid of Sugar, Maid of Spice" and the Uniques "You Ain't Tuff", among other songs) and Larry Mackey. Knox Henderson also did A&R for the session. The Chessmen do a good job on the song, featuring twelve string guitar, group vocals and zooming bass accents by Carter. It's all over in a minute and a half!
If "I Need You There" was their finest recording, "No More" is probably the next best, and it shares the same writer, Norris Green. Interlocking guitar lines, a mournful harmonica, and melancholy harmonies throughout. The 45 was released in April of '66.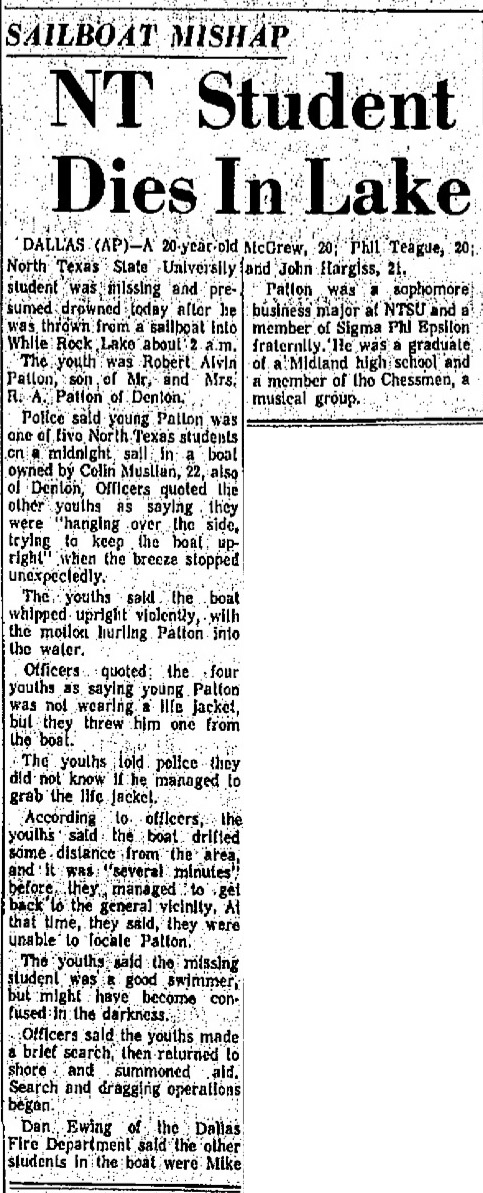 On April 19, 1966, Robert Patton drowned at White Rock Lake in Dallas after falling off a sailboat at 2 A.M. Also on the boat were fellow NTSU students Colin Mustain, Mike McGrew, Phil Teague and John Hargiss.
Although Doyle Brahmall characterized it as "a hazing accident" in a interview many years after the accident, he was not present at the time. John Hargiss wrote to me: "I was with Robert the night of the accident that took his life. There was no hazing. Robert had already been through pledgeship along with me and Mike McGrew. We were fully initiated brothers in Sigma Phi Epsilon as were the other two members of our party that night.
"Robert drowned when he fell out of the boat after our boat left a wind puff at 45 degrees. Three of us were all leaning over the elevated side of the boat to right it and thus avoid capsizing (called 'hiking out' in sailing terms). Exiting the wind puff at great speed, the boat then smacked down hard in the water. This sudden jar caused Robert to flip head over heels. I know this because he was right beside me and I almost went over too. We made all efforts possible, throwing out life preservers, reversing course, etc. However, we never saw him again.
"Robert was one of our most popular and beloved brothers. He was a young man of great talent with a winning personality. We all knew he was on his way to 'big things', making his loss all the greater. Our fraternity was in mourning for a long time after his death. His funeral drew what seemed to be the entire population of Denton, Texas."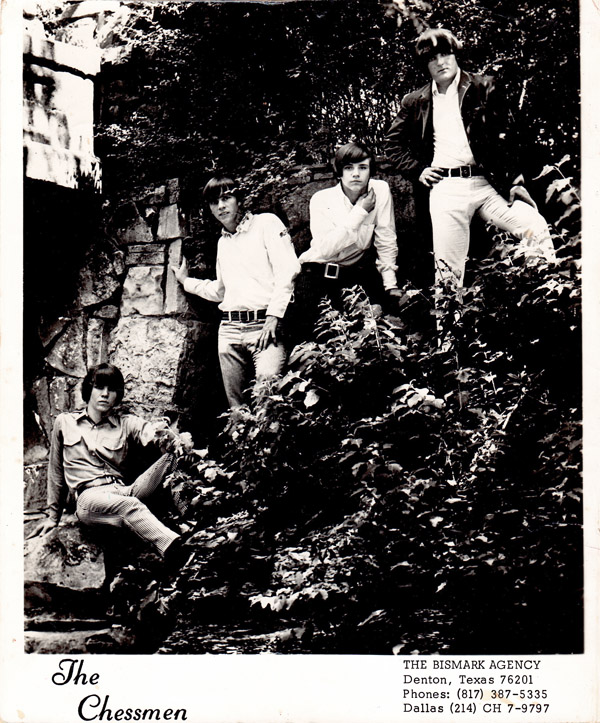 Despite the tragedy, the Chessmen continued, with an announcement of an upcoming show in May appearing in the news as well as return engagements at the Campus Theatre on June 23 and the Spinning Wheels Rink on July 4.
Johnny Peebles soon brought in his friend Jimmie Vaughan of Oak Cliff to play lead guitar. Doyle Bramhall became the primary vocalist as well as drummer.
Fourth lineup:
Jimmie Vaughan – lead guitar
Johnny Peebles – guitar
Tommy Carter – bass and vocals
Doyle Bramhall – drums and vocals
The final Chessmen 45 included a repeat of "No More" from their previous 45, but this time as the A-side, and was released in September of '66. The flip, "When You Lost Someone You Love", shows some development in the group's vocals, but otherwise it's lightweight. It was likely recorded when Peebles was still in the group. It's the only Chessmen recording with Jimmie Vaughan, his electric guitar playing the quiet fills in the background.
Final lineup:
Jimmie Vaughan – lead guitar
Bill Etheridge – rhythm guitar, keyboards and vocals
Tommy Carter – bass and vocals
Doyle Bramhall – drums and lead vocals
Johnny Peebles left the band by early '67 and Bill Etheridge joined on rhythm guitar and keyboards. With this lineup, they opened for the Jimi Hendrix Experience in Dallas in 1968.
Later that year the Chessmen broke up. I have to wonder if any live tapes of the band exist, but if so, none have surfaced in all these years.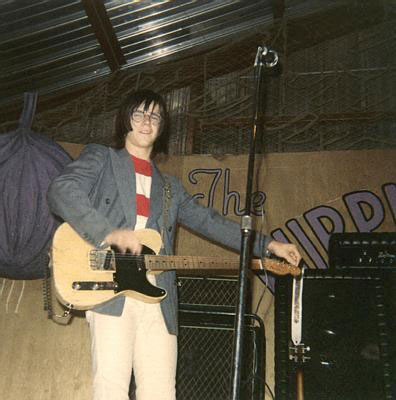 Jimmie Vaughan, Tommy Carter and Bill Etheridge first formed a more blues-based group called Texas with Sammy Piazza (often incorrectly listed as a member of the Chessmen) on drums and Cecil Cotten of the Briks on vocals. They were initially managed by Jimmy Rabbit who told me he has "small reel to reel with a few songs from that 'Texas' session, [including] B.B. King's 'Beautician Blues' sung by Jimmy Vaughan."
After Cecil left to California, Doyle Brahmall joined as lead vocalist. That group moved to Austin and became Texas Storm with Jimmie's younger brother Stevie Ray on bass and Bill Campbell on drums.
Mike Leeman of Ft. Worth, TX sent in the following three photos, taken when he and a friend booked the Chessmen for a private party:
The Chessmen played at several parties for us in Ft. Worth, TX during my college days. First heard them at Luann's in Dallas. These pictures were taken by me with a Kodak Instamatic August 18, 1967 at the Holiday Inn in Ft. Worth, TX @ I-30 and University Drive. Another motel now is at that same location. Tommy Carter on bass, Jimmy Vaughan, lead, Doyle Bramhall, drums and Billy Etheridge, rhythm guitar and keyboards. I also still have a business card, signed contracts (by Tommy Carter) from the Bismark Agency in Denton, TX which handled their bookings and a picture of the marquee in front of the Holiday Inn with "Chessmen" on it. Their booking agent was George Rickrich.

The New Year's Eve party, Dec. 31, 1967 was quite a "bash". I remember some of their songs: Train Kept a Rollin, The Nazz Are Blue, Under My Thumb, Purple Haze, You Keep Me Hangin' On, Sunshine of Your Love, and Gimme Some Lovin.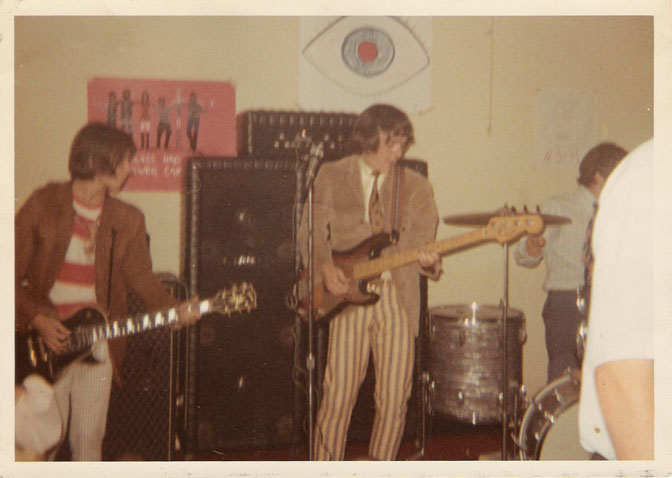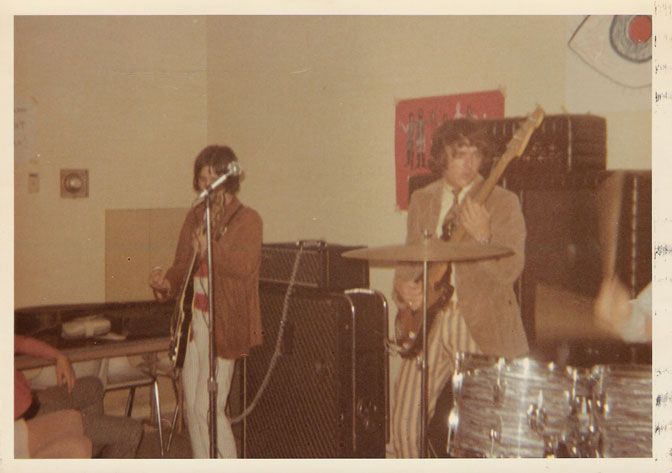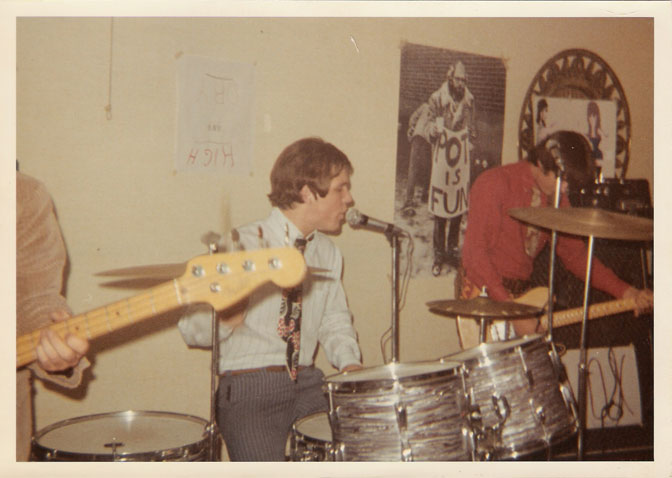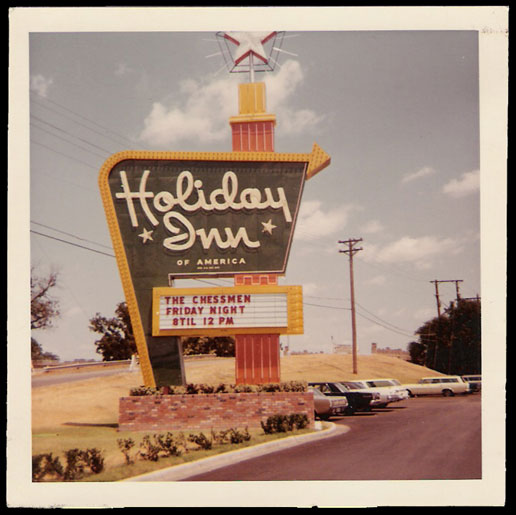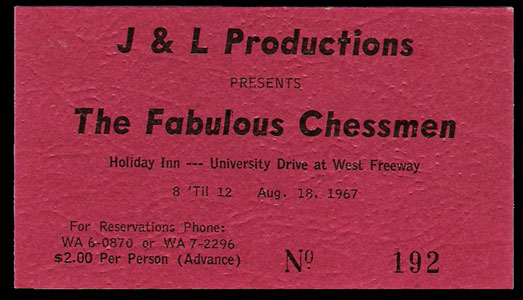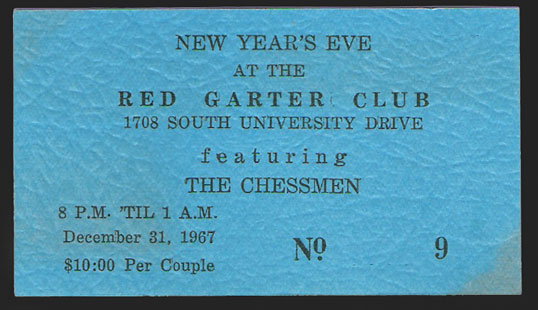 Thank you Mike, these are great photos of the band!
Chessmen original 45 releases:
Bismark 1010 Save The Last Dance For Me / Dreams And Wishes
Bismark 1012 I Need You There (Thomas Sims, Norris Green) / Sad (Tom Carter, Robert Patton)
B.R.S. 1014 You're Gonna Be Lonely / No More (N. Green), A&R by Knox Henderson
Bismark 1015 No More / When You Lost Someone You Love
Sources include an interview with Ron Dilulio in the NT Daily, interview with Doyle Bramhall on Anatomy of a Scream site, and photos from BigD60s@yahoogroups.com, Andrew Brown, Kirby Warnock and Mike Leeman.
This page has been updated in July 2007, January 2010 and February, 2011.
Update, November 2011: I'm sorry to report Doyle Bramhall passed away Sunday, November 13 at the age of 62. For more info please see DFW.com.