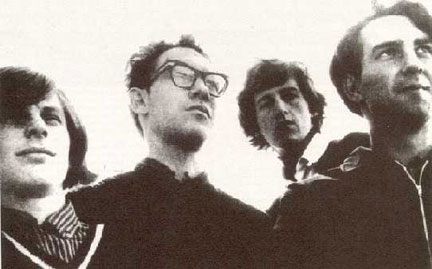 The Chants R&B are maybe the greatest of all the New Zealand groups – and that's saying something considering the competition (Bluestars, La De Das, Pleazers and more).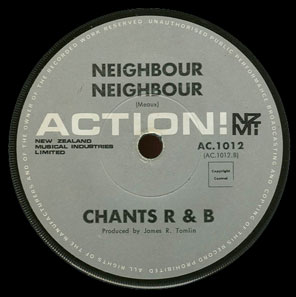 They came out of Christchurch and put out two 45s in 1966. Band members were Mike Rudd guitar and vocals, Jim Tomlin guitar, Martin Forrer bass and Trevor Courtney drums.
After the first 45, the insane "I Want Her", Jim Tomlin left the band and was replaced by Max Kelly. Tomlin came back, however, to produce their next and last 45, the solid "I'm Your Witchdoctor" / "Neighbor Neighbor", both sides of which feature non-stop fills and razor sharp soloing behind the vocals. An amazing record.
Their live shows were legendary with episodes like Mike Rudd nailing his guitar to the floor while still plugged in, generating wailing feedback! A glimpse of their live sound is available on The Stage Door Tapes.