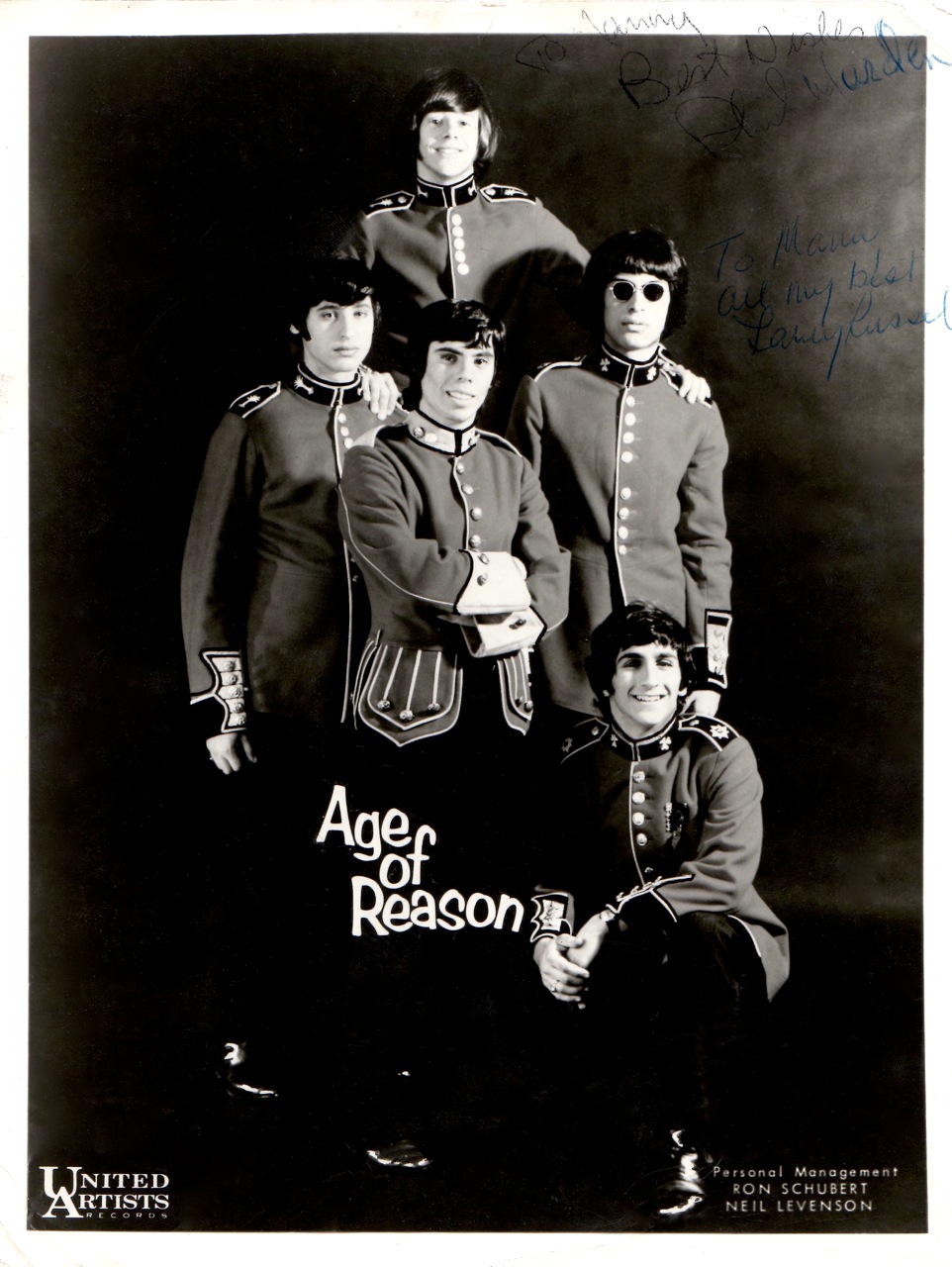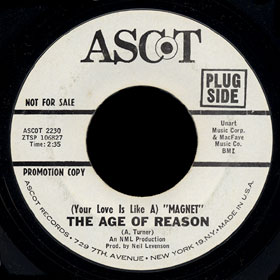 The Age of Reason were five teenagers from the northern half of the Bronx: Kenny Dale on guitar, Sid Sheres lead guitar, Andy Adams bass, Alan Turner on vocals and Larry Russell, drums.
Larry Russell recalled:
Our original name was The Loose Ends but, when we recorded "Magnet" on 9/8/66, our manager decided to change our name (that night) because there had been another band with the same name that had a record deal before us. On that day we recorded four songs, the other two besides the single were "(It's a) Dirty Shame", which was going to be our follow-up single, and "Pride", written by our producer and which, in our opinion, sucked.

TV host Clay Cole died on Dec. 18, 2010. He was a pal and great guy who presented my band in 1967.
United Artists released "(Your Love is Like a) Magnet" on its Ascot subsidiary in March of '67. The song was written by the lead singer Alan Turner, who also penned a fine b-side, "I'm a Free Man" that surprisingly has never been comped or featured before. The 45 made local charts and gave the band the opportunity to appear on afternoon TV shows and open for bigger acts like the Box Tops and the Young Rascals.

"Dirty Shame" would have been a great follow-up, but UA wasn't interested and it remained unreleased for over thirty years after the group broke up in 1968.
The Age of Reason – Dirty Shame
Thanks to Larry Russell for the photos and ad clipping.