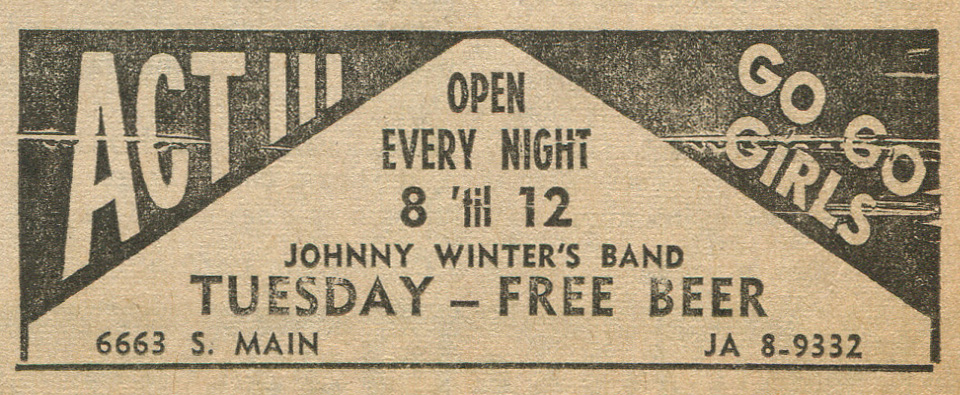 A story on a Texas group The Valens / The Outcasts (not the Askel group) mentions the band trying out for a Houston club The Act III a Go Go. However a member of the Interns remembers there being two different clubs, "What a Way to Go Go" and the "The Act III".
Andrew Brown provided the scan above and says there was also a club called "What a Way to Go Go". The clubs might have shared the same location, but that's still speculative. Act III's address was 6663 S. Main, it seems its been torn down for a strip mall.
Does anyone have posters, photos or material from either club that would clarify this minor point about the Houston music scene?