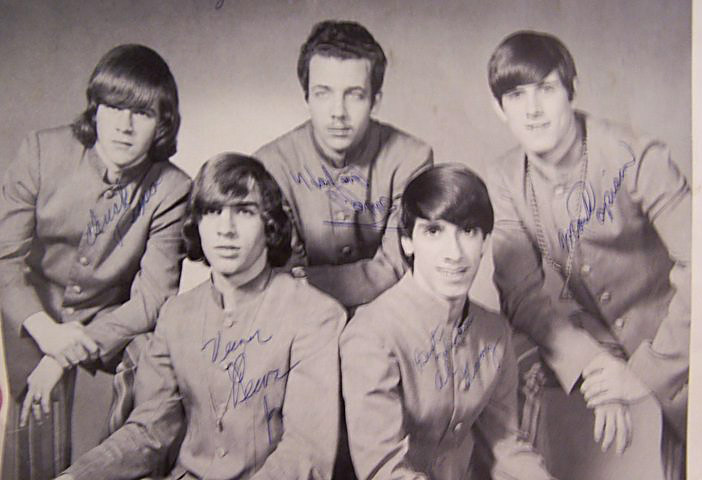 Revised June, 2010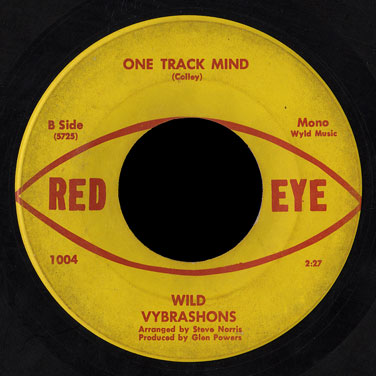 The original Wild Vybrashons were Charles Terpo, Vernon Reeves, Hartford Capps and Mark Papisan, along with a female singer who was replaced by Al Lovoy, who had been in two prior bands, the Swingin' Lamp Liters and the Royal Carousels.
They released one 45, with a version of "A Place in the Sun" as the A-side. I much prefer their update of "One Track Mind", a song that had been recorded previously by Gary Lewis & the Playboys and the Knickerbockers.
The record was arranged by Steve Norris and produced by Glen Powers, two popular DJs on Birmingham radio station WSGN. Not surprisingly, the record hit that station's charts, with "A Place in the Sun" reaching #1 on April 24, 1969.
After the single the group shuffled members, adding another former member of the Lamp Liters, Gary Swatzell.
Thanks to Diana Lovoy for sending the scan of the photo and business card and to Al Lovoy for correcting the band lineup in his comment below.