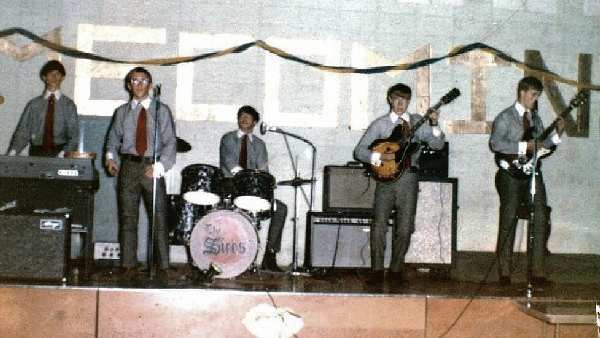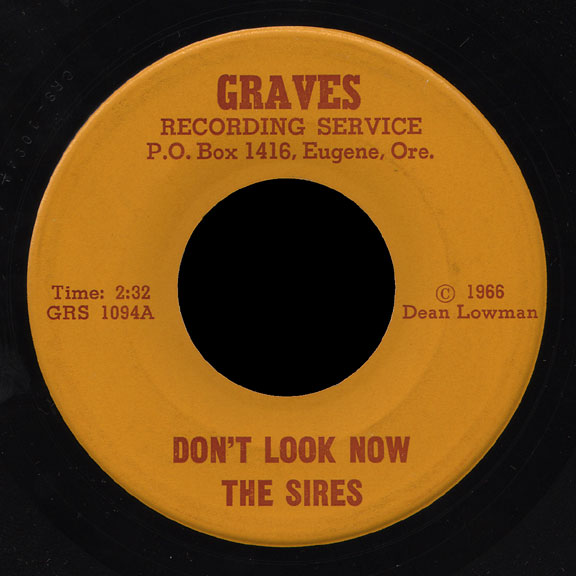 The Sires were teenagers from Eugene and nearby Springfield, Oregon, forming at Sheldon High School in 1964 and breaking up in 1969.
Members were:
Marty Berg (vocals)
Ron Craig (lead guitar)
Mike Briggs (bass, rhythm guitar)
Roger Koliece (keyboards)
Dean Lowman (bass, vocals), replaced on bass by Warner (Doc) Swebke
Robert Grebb (drums)
Ron Craig had been in the Tempters out of Springfield with Joe Crippen and Dave Rodakowski who were later in the Eugene-based group Truth. They played nightclubs in Florence, Oakridge and at a ballroom in Eugene. They won some battles of the bands and came in second to the Gentlemen Wild in a state-wide contest. Bruce Mitchell managed the band.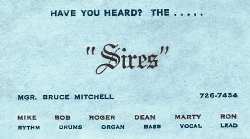 Bands like the Sires paid Alan Graves to record them in his basement home studio in Eugene, and he would have them pressed up on his own label. Alan was still cutting records here as of 2004, I don't know if he's active today.
Their only 45 is definitely crude in recording quality and composition, and the sound is at odds with their neat image in their photos. Recorded in 1966, the members were about 15 years old at the time.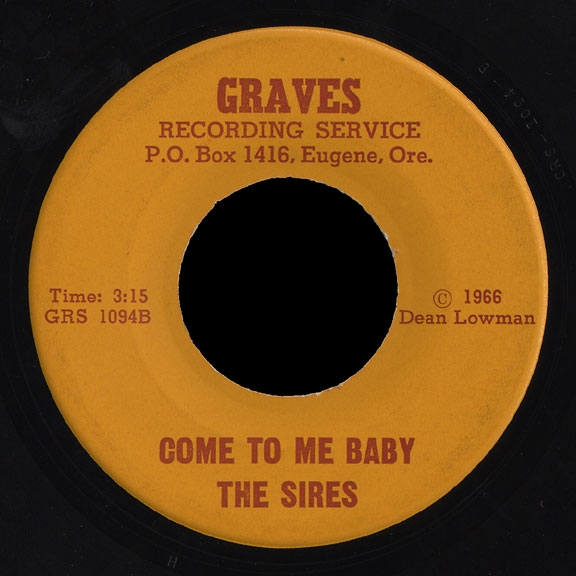 I really dig the A-side, "Don't Look Now" for it's menacing repetitiveness. Several members are singing in unison, which is unusual, and the lyrics are cool when you can make them out – "give back my ring, then I will see, just how it feels, to be alone and free". The vocalists draw some lines out in a lower voice and then shout out the chorus for good dynamic effect.
"Come to Me Baby" has chord changes a la Louie Louie, and again the whole group shouts out the lyrics. Ron Craig plunks out a guitar solo lasting some 45 seconds, and there are some good shouts in the song.
Wild and primitive indeed, and hardly the kind of material that would win band competitions, which usually favored slicker pop songs. Dean Lowman is given copyright on both sides of the 45, so I assume he wrote both songs.
Sources include: photos and some info from the PNW Bands site.