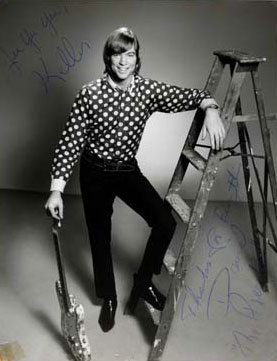 The Preachers were from Tuscaloosa, but other than David Keller, I don't know who the members were. Keller seems to have been running the show along with producer and co-writer Steve Norris.
"Inspiration" shows a heavy Dylan influence, but though I've listened to it a dozen times in the last two days, I still can't make out what he's saying.
It was released twice on the Righteous Enterprises label out of Birmingham. The second time, backed the eerie "Hallowed Ground", it made it all the way to #7 on WGNE in Panama City, Florida on Sept. 9, '66, where Keller had a club called the Head Shop.
There was a long-standing rumor that this label was run by the Righteous Brothers, but this seems to be completely wrong, and I can't confirm any connection. It seems unlikely – the "Brothers" were from California, not Alabama anyway.
"Who's That Hiding in the Closet" is a good horn-driven instrumental, the kind that you could have heard in any town in the U.S. on a Saturday night in the early '60s.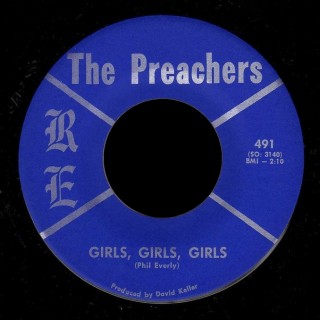 The Preachers had a third 45, a cover of the Everly Brothers "Girls, Girls, Girls" b/w "Dedicated", from April 1966.
Keller managed groups including the Outer Mongolian Herd and the Omen and Their Luv, releasing one single for each of these groups on his Daisy label.
Prior to the Preachers, David was a member of the Knights Band out of Birmingham.
Photo from the WTBC 1230 history site. Thanks to Bård Hodneland for the clip of Hallowed Ground.