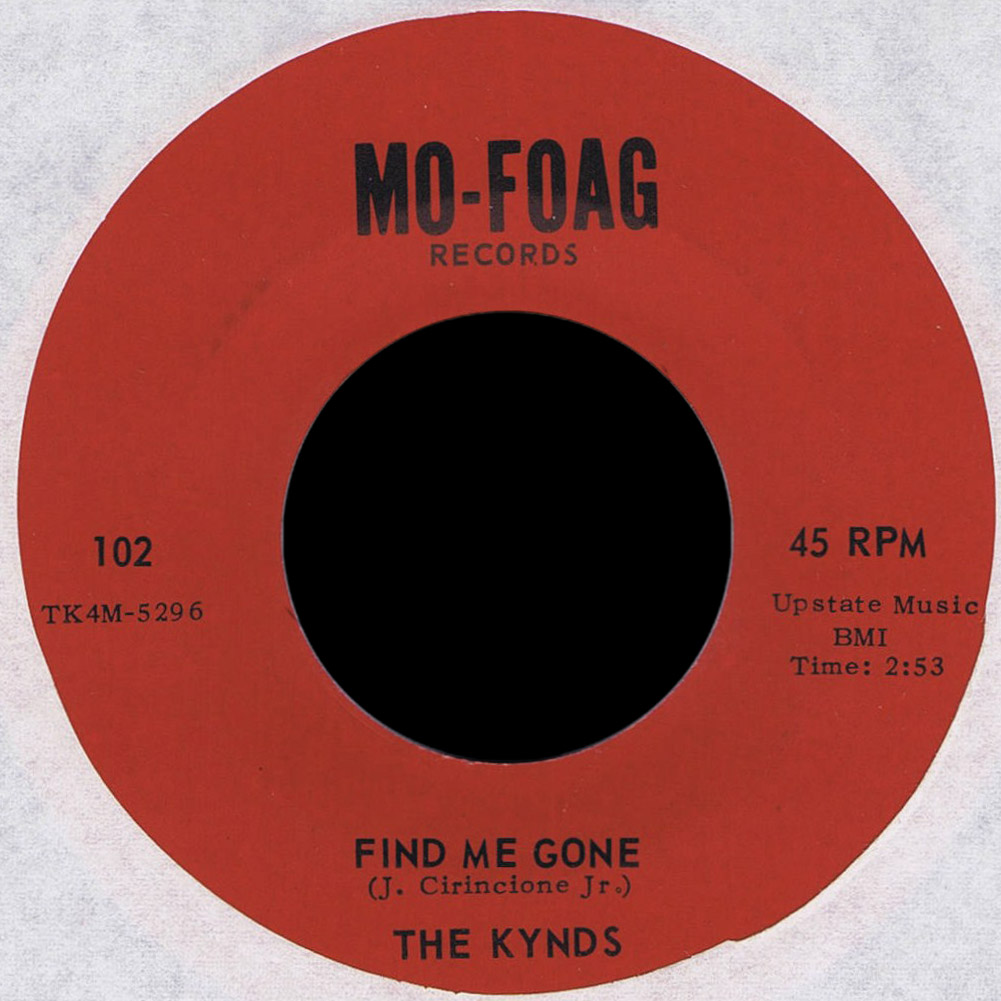 I've read that the Kynds were from Troy, NY, only to find out they were actually from Hudson, NY about a half hour south and only a few minutes from where I now live. I was even more surprised to learn they recorded their single in a small studio in Kinderhook, NY, run by Earl Kennett, who seems to have passed away in 1995.
Members were Joseph Cirincione, Jerry Porreca and Dan Wood. They were a trio of organ, bass and drums, which may explain why the organ is loud in the mix on both of these songs.
Jerry Porreca wrote to me "the band actually formed in Hudson. It evolved from the Del Tones to the Kynds and then Bits & Pieces."
They released this one great 45 on what must be their own Mo-Foag label in the first half of 1966 (RCA custom pressing number TK4M-5296).
"So, If Someone Sends You Flowers, Babe" has become a favorite of mine, with its repetitive organ lick and quiet vocals. As far as I can make out, some of the lyrics are: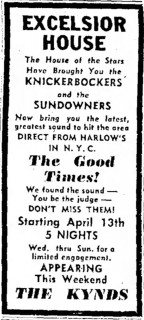 It really makes no difference if you like what you see in me
Not a chance babe,
'Cause I'm happy,
That we are free (?)
What you say girl,
It don't have no effect on me
So, if someone sends you flowers, babe,
You know it wasn't me.
It was written by Dan Wood and Joe Cirincione, Jr.
The b-side is the fast "Find Me Gone", written by Joseph Cirincione, published by Upstate Music BMI.
Thanks to Brian Kirschenbaum for the scan and transfer of "Find Me Gone".