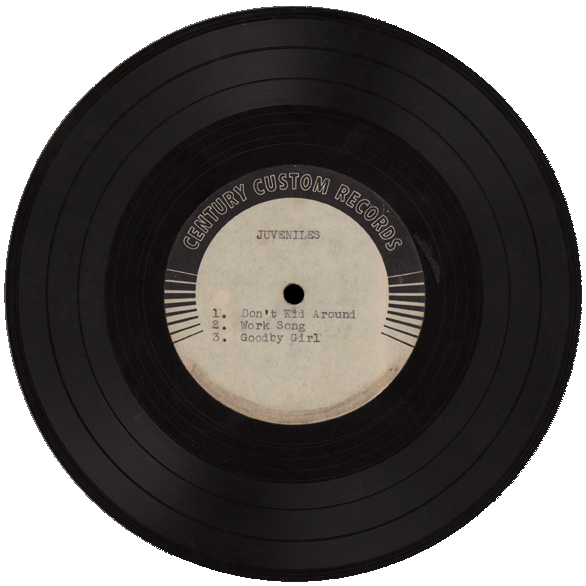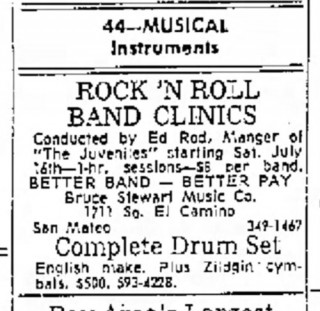 This 8″, six song acetate of the Juveniles on Century Custom Records was found at the estate of a music teacher who had a small studio at his home in Palo Alto, California in the 60's.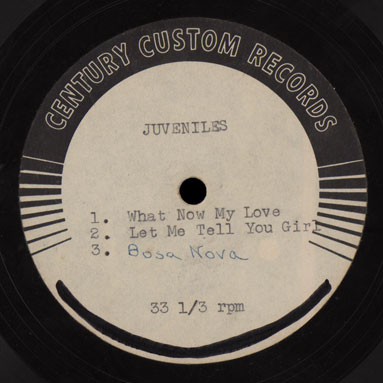 "Let Me Tell You Girl" has a great opening fuzz riff and a fine solo. "Goodbye Girl" is also excellent garage.
The other four songs feature trumpet as the lead instrument. One of these is very good: "Don't Kid Around". The others are decent instrumentals, titled "Work Song", "Bosa Nova" (sic), and "What Now My Love", which is basically "Tequila".
For years I didn't know anything about the group or where exactly this was recorded, only that these kids sound young, like 14 or 15 maybe. As it turns out, most of them were even younger than that, ranging from 11 to 14. Geoffrey's comment below about Ed Rod let me to search the San Mateo Times and I came up with the article seen below, something far beyond my expectations!
Members were:
Scott Beall (San Mateo) – guitar
David DeVee (San Mateo) – guitar
Don Schneider (Burlingame) – bass
Lester Lovitt (Hillsborough) – trumpet
Jim Sanchez (Redwood City) – drums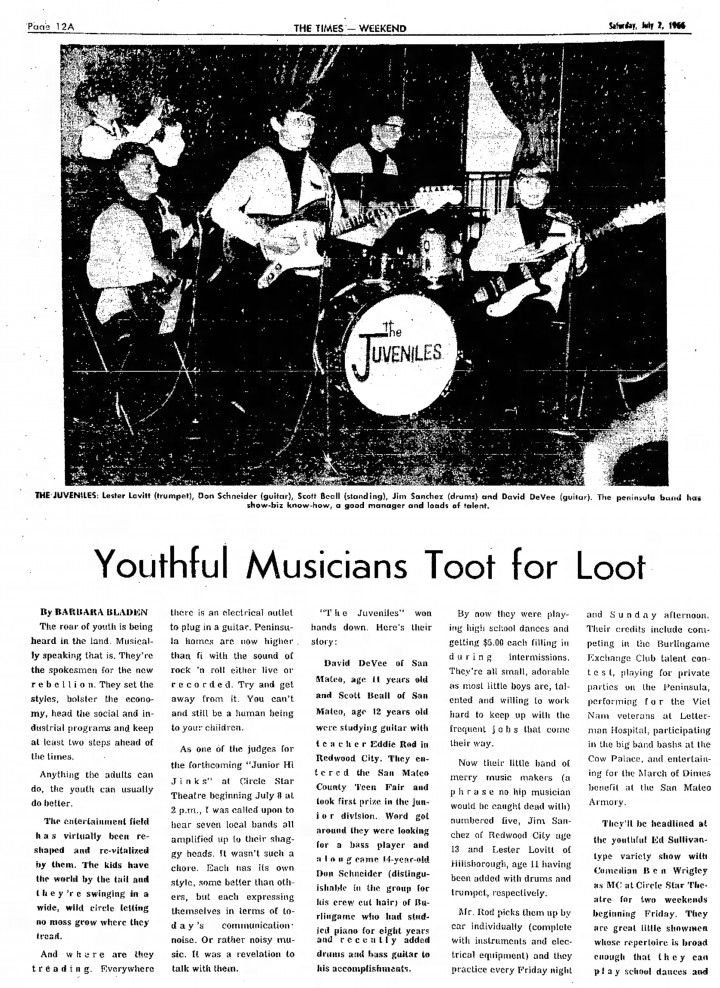 According to the article by Barbara Bladen, David and Scott took lessons from Eddie Rod in Redwood City, then found Don Schneider and eventually Jim and Lester joined. The group played the Cow Palace, the Burlingame Exchange Club, and the Circle Star Theatre among other venues.
Thanks to Derek for loan of the acetate.
The Juveniles – Let Me Tell You Girl
The Juveniles – Goodbye Girl
The Juveniles – Don't Kid Around


The above article from October 1968 is interesting, – either the San Mateo Times mixed up the band names, or the Juveniles, now a couple years older, took on a new name, the Renaissance, and gave their Juveniles name to a new band of youngsters, consisting of Steve Grippi, Bill Weber, Mike Trantham and Pat Loeb.