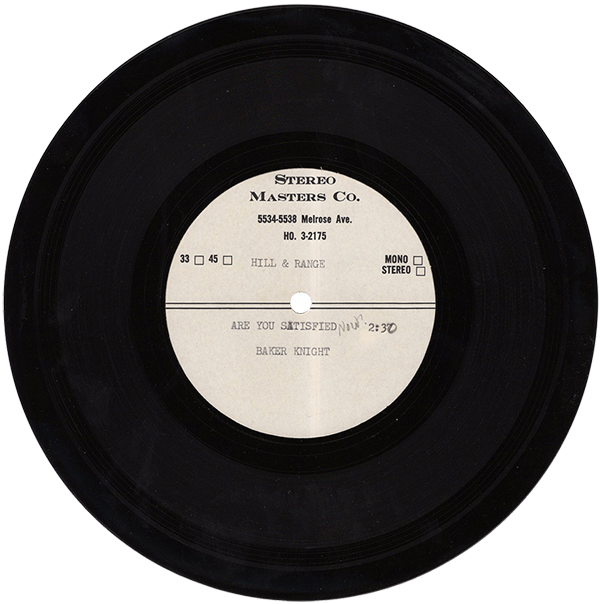 Here's an excerpt of an alternate version of Baker Knight's original "Are You Satisfied Now".
The Reprise single version of "Are You Satisfied Now" has horns, a female chorus, a completely different band and a smoother vocal from Baker. It was the b-side of "The Verge Of Success", Knight's seventh and last release on Reprise Records from April, 1968. That version was produced by Jimmy Bowen.
This demo definitely comes from an earlier session, I'd guess around 1966 given the folk-rock backing and grittier vocal. Although this demo lists Hill & Range publishing, by the time Knight registered the song in 1968 that had changed to Smooth Music / Noma Music as it is on the single. In fact I don't find any evidence of Baker publishing through Hill & Range during the mid-60s.
I only wish Knight would stop singing long enough for a guitar break, but he had plenty of lyrics to get through.