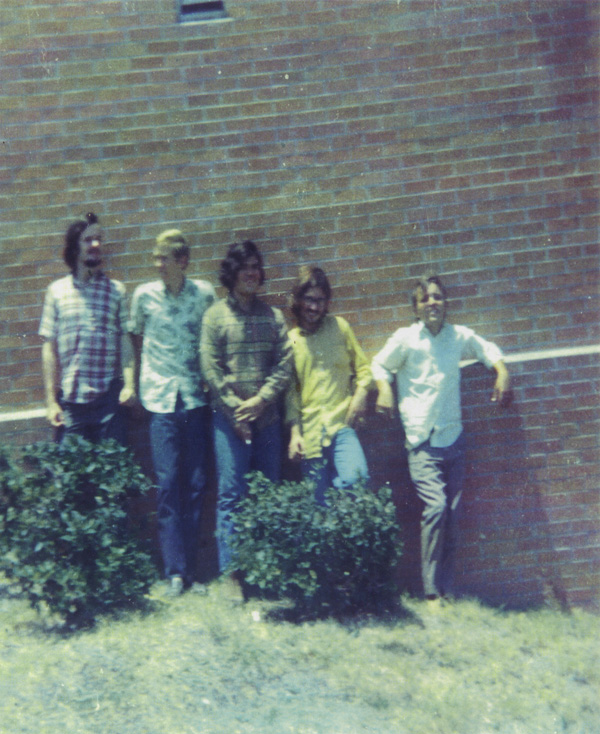 Members of Red House were: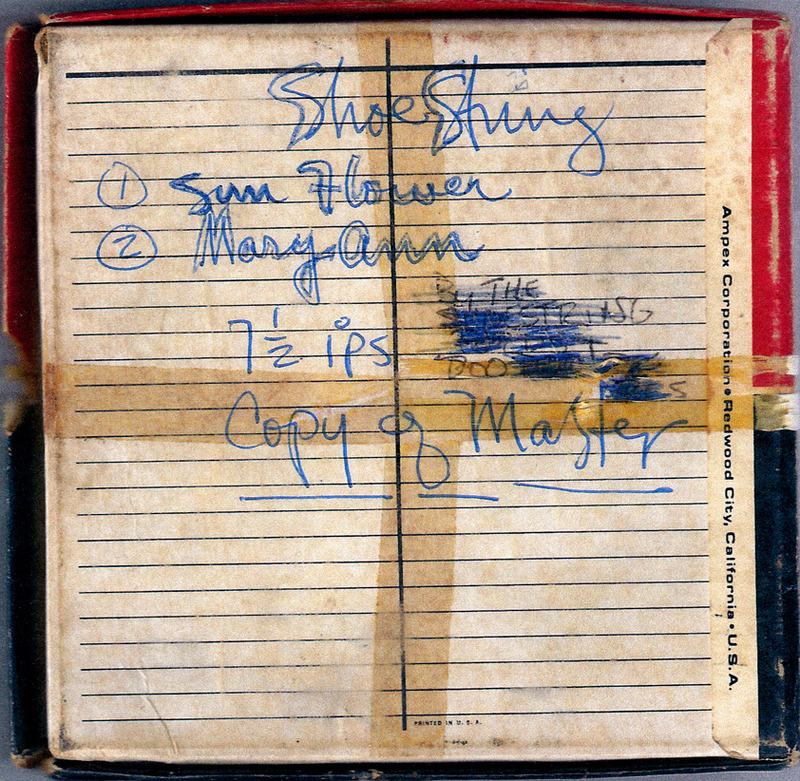 John Coco (vocals and harmonica)
Ric Gonzalez (lead guitar)
Tommy Durham (guitar)
James Noe (bass)
Billy King (drums)
By 1969, the Stereo Shoestring had splintered, leaving singer John Coco and bassist James Noe to find new musicians. At first they kept the Shoestring name, but by the time they released their new single "Sunflower" / "Mary Anne" (not "Mary Jane" as a certain error-prone reference book lists), on the Big "K" label, they had changed their name to the Red House.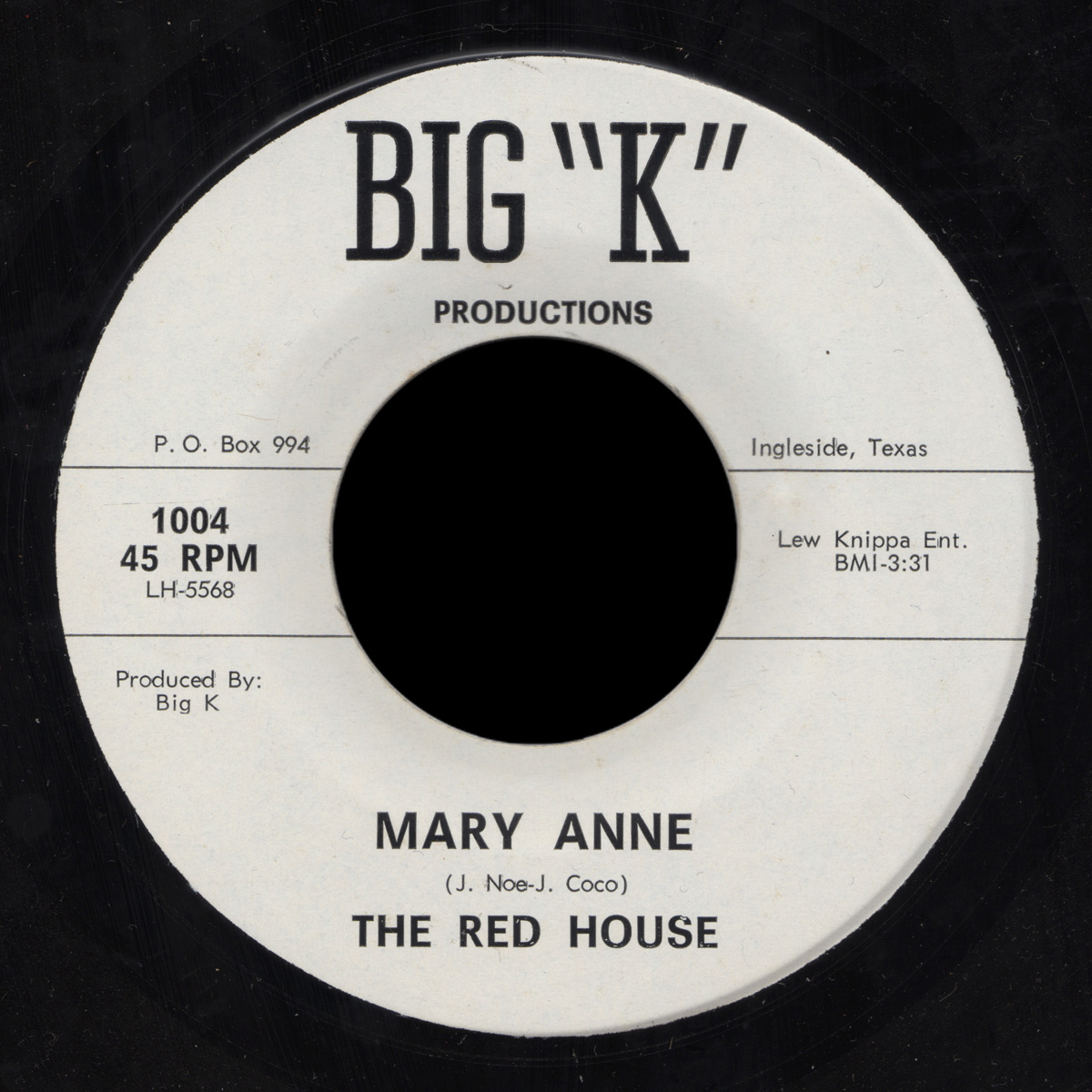 The arrangement of the vocals on "Mary Anne" is very much like the singing in the Stereo Shoestring's "On the Road South", but otherwise the songs are different. Songwriting credits to James Noe and John Coco. "Sunflower" has a country-rock feel to it, and a lot of fine guitar picking from Tommy Durham. It was written by Coco and Durham.
Lew Knippa owned Big "K" Productions in Ingleside, Texas, just across the bay from Corpus Christi.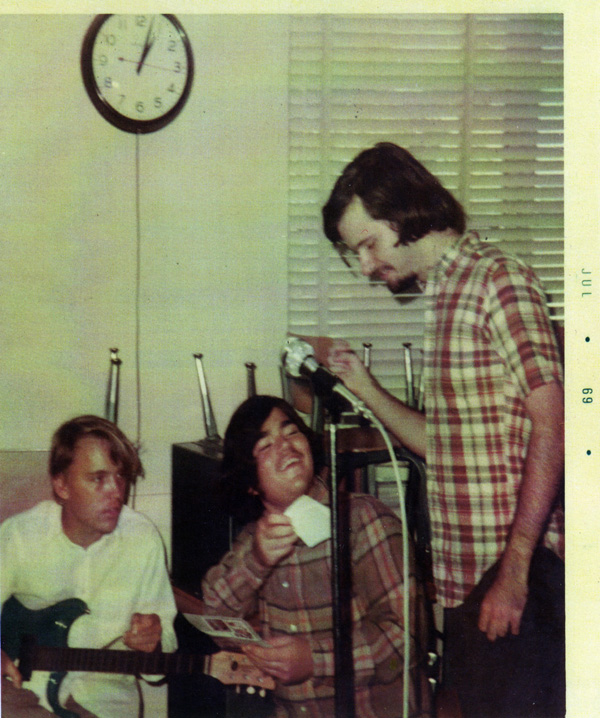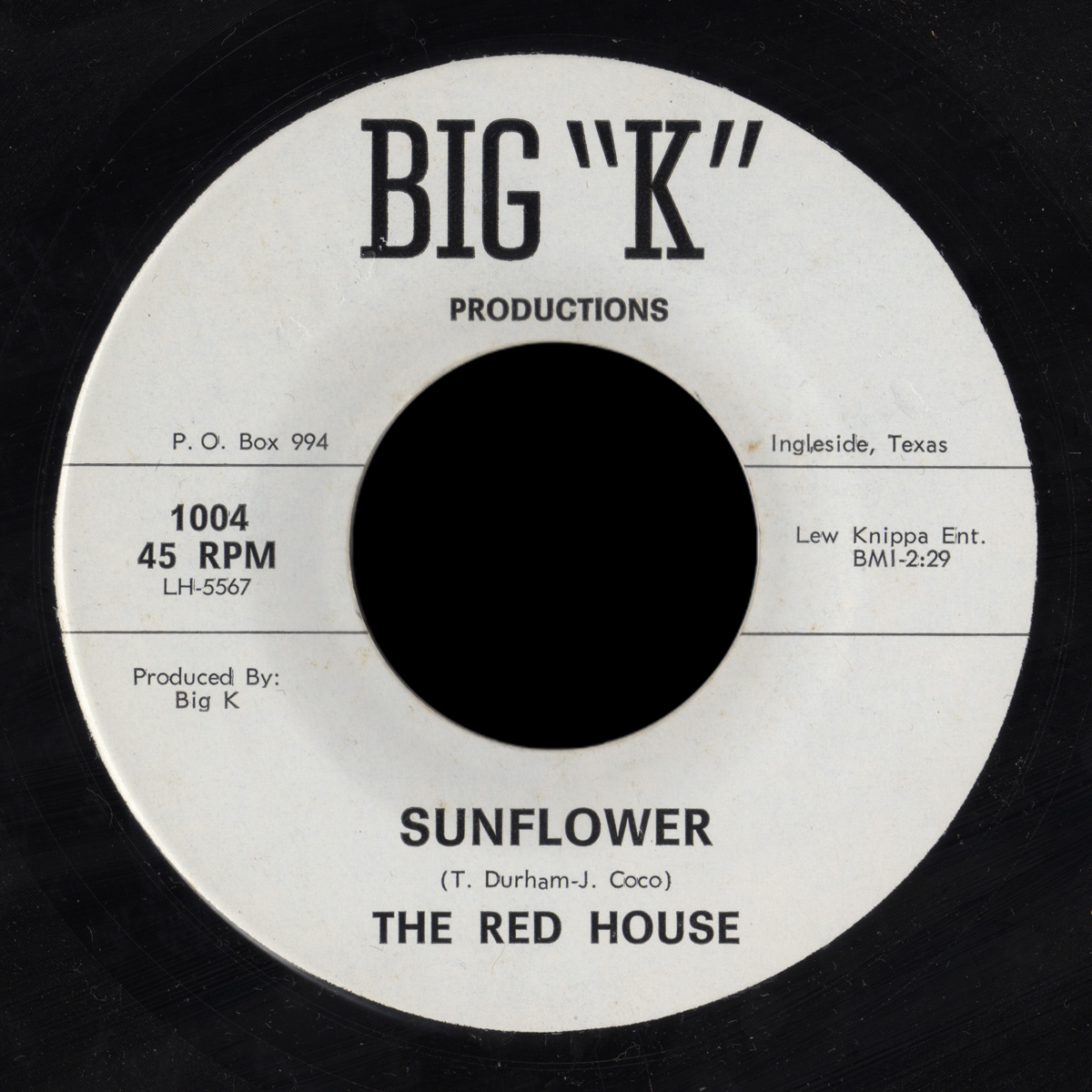 Lead guitarist Ric Gonzalez sent me a copy of the 45 and the photos seen here, and answered my questions about the band:
Billy King, a drummer, and I had played together since junior high in various teen bands in the Corpus Christi area. The bands Billy and I were in prior to Shoestring copied the Zakary Thaks' sets song for song, note for note, as best we could. The "Thaks" would play Stones, Yardbirds, Hendrix, etc.

When "The Shoestring" reformed they contacted Billy, he in turn called me. Besides John Coco on vocals and James Noe (bass) from the original Shoestring; new members were Tommy Durham (rhythm guitar), Billy King (drums), and me, Ric Gonzalez (lead guitar).

Ric with his 1967 Epiphone Riviera

Coco had the English version of Are You Experienced which had "Red House" on it. Not many people had heard "Red House" 42 years ago. Also, there was an old movie with Edward G. Robinson called, "The Red House", which had been on the late movies back then. Coco and Noe (a true genius) wanted a new name. I suggested "Red House".

I didn't play on "On The Road South", that was the band before Billy and I joined, but I did play lead on "Mary Anne", and 2nd lead on the flip-side, "Sunflower". We recorded the 45 a week after we joined.

Ric Gonzalez, May 1969

"Sunflower" was the "A" side. It was a KEYS Radio (Corpus Christi, Tex) Pick-Of-The Week in June '69. We recorded that 45 at Andrus Studios in Houston on Monday, April 7th, 1969. It was the day after Easter Sunday. Amazingly enough, the Easter Everywhere album by Thirteenth Floor Elevators was also recorded there in 1967.

We would play those songs ["Mary Jane" and "Sunflower"] live. In the summer of '69, we were the house-band at Corpus Christi's "Love-Street Light Circus and Feel Good Machine" club. I had just turned 16. Billy was 17. Coco was 21. And we opened for many great bands: Bubble Puppy to name one.

Billy Gibbons sat in with the band once. ZZ Top was in the formative stage, he mentioned the name "ZZ Top". We knew his band as The Moving Sidewalk. We immediately thought of "ZIGZAG" and "TOP" rolling papers. And, also of R&B singers ZZ Hill and also of, BB King. Original in the rock world. Old hat in the R&B network.

Ric Gonzalez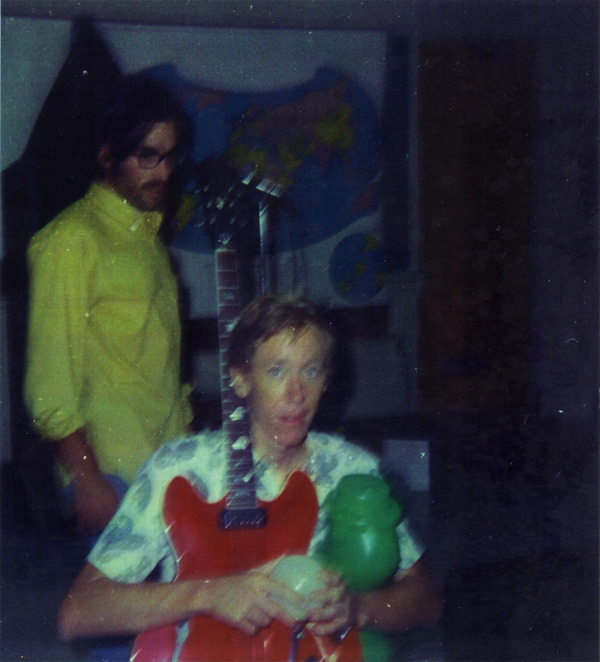 Update: I've changed all instances of James Coco to John Coco, as I've had two people who knew him comment that is his correct name.