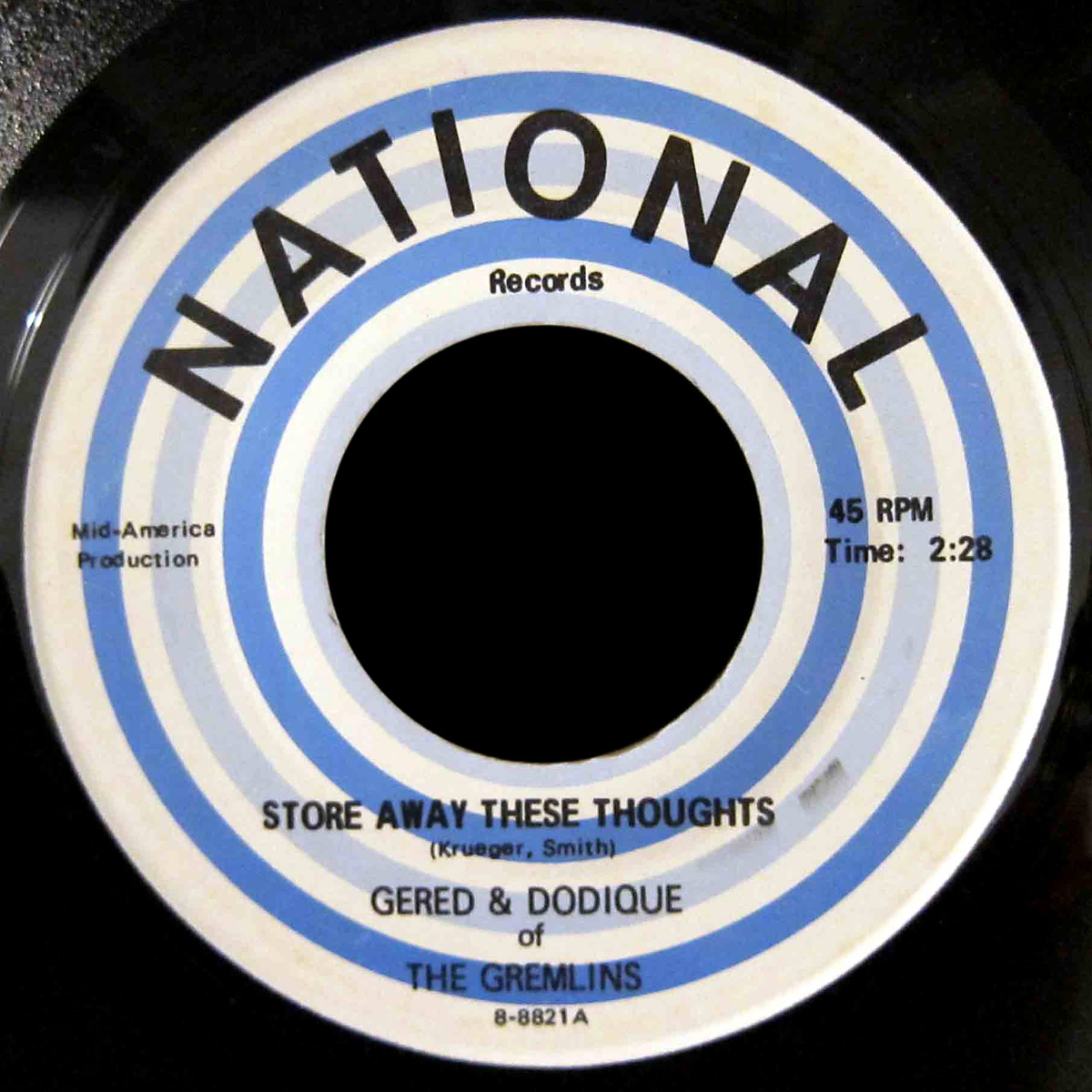 Collin Pruitt of Ink Mathematicssuggested I cover this super-obscure acoustic 45 by Gered & Dodique of the Gremlins that he found in Montana. At first listen you might peg them as hippies, which may be correct, but the songs are not light-hearted, even if "Silent Meditation" mentions "free love" and "I've taken LSD so I can fly". Both were written by Krueger and Smith – Gered Krueger and Dodique Smith?
"Store Away These Thoughts" is the more uptempo song, asking people to listen to their words that "one man may have thought he had the answer, but we'll never know because he died."
"Silent Meditation" opens with harmonies reminiscent of "Homeward Bound". Searching for some knowledge that "will some day bring my way life's happiness", the writer says he might "end it all" and finishes with "I couldn't pass away my cares and my tribulations, so you won't have to help me anymore, because I won't be here tonight."
I can't find any info on Gered & Dodique, or any reference to a Gremlins with members Krueger and Smith. Mid-America Production (M.A.P.) booked other groups across the upper midwest, like the Trenchmen, so a Montana location for this duo is a likely possibility.
The National Records number 8-8821 is a code of the Kaybank plant in Minneapolis, though that doesn't mean the songs were recorded there. Mike Markesich's breakdown of the Kaybank codes indicates a date of April-May, 1968.