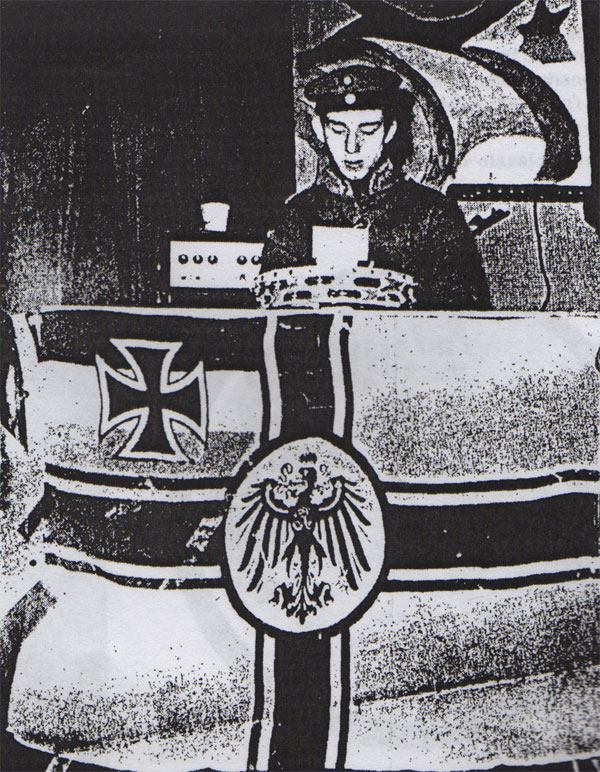 "Kaiser" Frank Maier
A young Ed McNamara learned to play guitar when his family moved to Holland for a time, having no American TV to distract him. After returning to New Orleans, in 1965 he and bassist John D'Antoni were playing a set of surf instrumentals at a sweet sixteen party when they met vocalist Steve Sklamba, lead guitarist Mike "Mange" Mangiapane and keyboard player Frank Maier. Together they formed the Avantis, soon finding Tommy Hartdegen to play drums.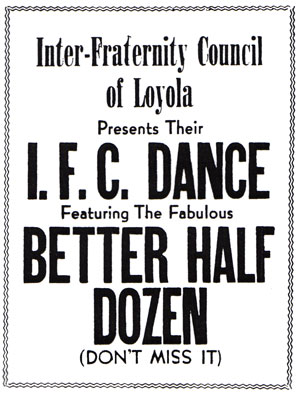 Since Frank couldn't play with the group full-time due to high school commitments, Ted Genter joined on Farfisa. The band started rehearsing at Ted's house on Bonnabel Street. By December of '65, Rickey Moore replaced Tommy Hartdegen on drums. Rickey had been with the Coachmen, who later became Yesterday's Children.
Ed describes the Better Half dozen as "a horn band without the horns!" They played live shows all over the area, including frat parties and socials, but more usually at clubs, with regular gigs at the Beaconette and at Gerald's Key Club on St. Charles. Known for playing at extremely loud volumes, they inspired a dedicated following.
The band would buy instruments on layaway from Tippet's Music, which allowed the band to take the instruments for the weekend, but they had to return them the following Monday until their balance was paid off. Ed played a Gibson ES 335, with Fender Dual 12″ Twin Reverb and Dual Showman amps.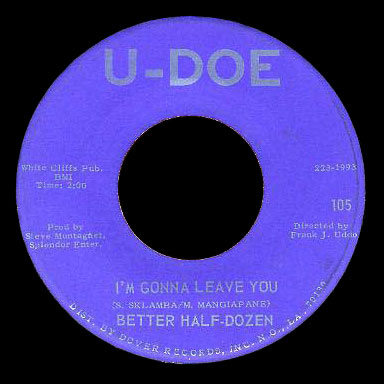 Required to join the musicians' union, one rule was ten union members had to be employed when playing the ballrooms in the big hotels. For rock bands without horn sections this was an antiquated regulation dating back to a time before amplified music. To skirt the rule, any band without a gig on a particular night would have some of its members attend another group's live show. If a union rep showed up there'd be ten guys there able to present union cards.
Another way to make up the union numbers was to hire a second band to play during the headliner's breaks. The Basement Wall (who Steve Sklamba considered to be one of the best groups in Louisiana at the time) hired the Better Half Dozen to play the breaks at a formal; the Better Half took the opportunity to steal the show! Ed remembers Barrie Edgar of the Basement Wall coming up to congratulate them afterwards.
In August of 1966 they met Steve Montagnet, a law student who was promoting live shows under the name Splendor Enterprises. The band had changed their name to the Forces of Evil early on, but at this point were still called the Avantis, a name out of touch with the times. According to Ed, Steve came up with the name the Better Half Dozen.
The band recorded four songs at Cosimo Matassa's Camp Street studio, two originals that were part of their live set, and two covers. Steve Montagnet financed the session, and the group produced it with Cosimo engineering.
"I'm Gonna Leave You," written by Steve Sklamba and Mike Mangiapane is an unrelenting two minutes of garage. "I Could Have Loved Her", an original by Steve and Eddie, starts out slow before revving up, with fine harmonies over the driving rhythm.
The other two songs recorded at the session were covers of "Mister, You're a Better Man Than I" and, interestingly, the West Coast Pop Art Experimental Band's "Transparent Day", featuring the group's harmonies. These were never released, though an acetate of the songs may exist.
The 45 was released on the U-Doe label, run by Frank Uddo, who wasn't much older than the band. Ed estimates they pressed up maybe 500 copies, and for the most part gave them away. Except for a little play on WNOE the single received almost no radio exposure, though I'm Gonna Leave You was a popular song at their live shows.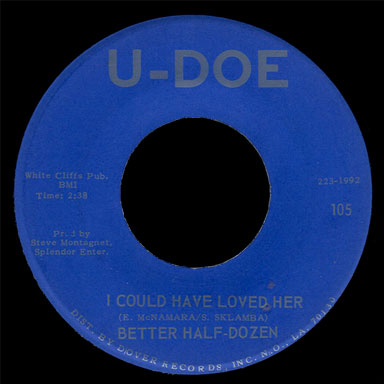 Ted Genter played organ on the session, but eventually left the band and Frank Maier became the full-time keyboardist. In January of 1967, Rickey Moore left to join the Zoofs, recording a 45 produced by Allen Toussaint, "Get to Know Yourself" / "Not So Near", both originals by Mike Presti. The Better Half Dozen found a new drummer, Jay Guernsbacker, but when the Zoofs fell apart soon after the single was released, they took Rickey back into the band.
In 1968 Steve Sklamba left the band during a set break. The remaining five continued as the Better Half, but pressures of work, military service and college eventually finished off the band. Mike Mangiapane and Rickey Moore went on to record with Bobby Fonseca of the Palace Guard.
When the Better Half Dozen reunited in 1991, hundreds of people showed up. There was talk of them reuniting again for a gig at Ponderosa Stomp, but that hasn't happened yet.
I recommend checking out the excellent interviews with Rickey Moore, Frank Maier and Steve Sklamba. Additional sources include my interview with Ed McNamara from July, 2007; photos from Brown Paper Sack, and 45 transfers by bosshoss and Don Julio.