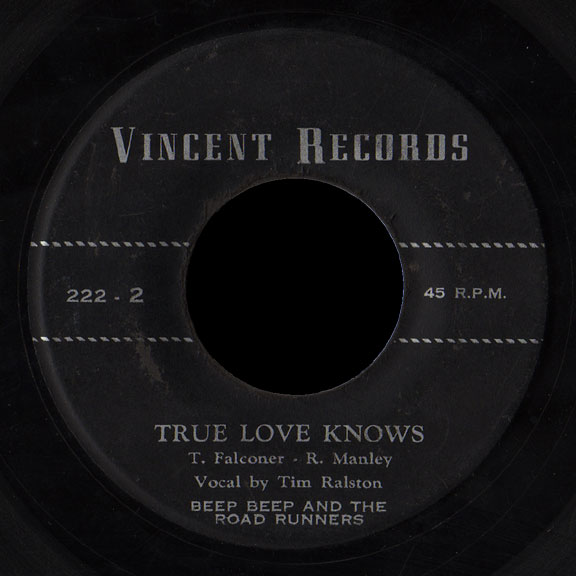 Beep Beep and the Road Runners formed in Worcester, Massachusetts in 1962 when the members were only adolescents 10 to 12 years old. Originally they were a quartet: Tom Falconer on bass and vocals, Ron Manley lead guitarist, Louie Dansereau played rhythm guitar and Donny Ouellette drums and vocals.
Don Ouellette lived across Grand Street from Tommy Falconer, and Don's friend since childhood, Ronnie Manley suggested to Tommy that they start a band. Ronnie knew Louis Dansereau, and the band started practicing in Tom's living room until they refurbished a room in the basement.
They added their manager's son Jay Bonen as a second drummer. I asked Don Ouellette if they worked well together musically and Don said no, it was more of a gimmick, which was also what Tom Falconer said in an interview with Fuzbrains magazine. More importantly, the band also added a lead vocalist, Tim Ralston who would be crucial to the sound of their first 45.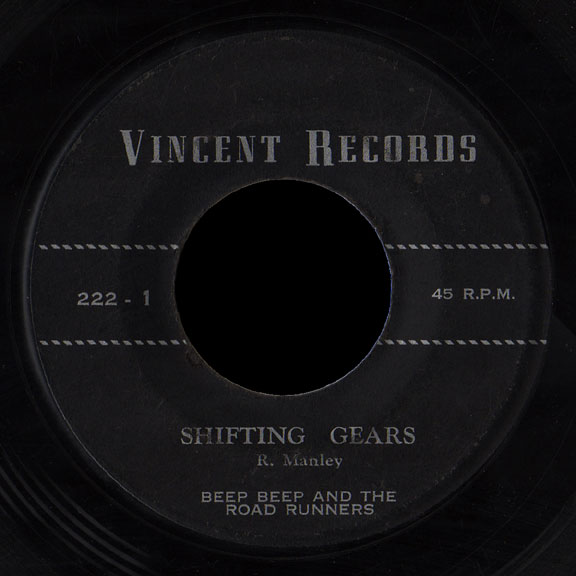 As for the 'Beep Beep' in their band name, Tom said that it did not refer to any particular member – "There was never a Beep Beep". Don Ouellette says he was 'Beep Beep' but the band kept that secret from the public for a long time.
Early on the band covered surf and r&b instrumentals by the Ventures and Duane Eddy, then added Beatles songs to their repertoire, often playing Friday evenings at St. Peters (Worcester Central). The band backed Gene Pitney twice and competed with local acts the Joneses, the New Breed, the Nite Riders and the Personals at clubs like the Comic Strip, the Speed Club (Speedway Club?) on Mill St., the Red Pony Lounge on Franklin, the Peacock Club in Auburn, and Tatassitt Beach on Lake Quinsigamond in Shrewsbury.
Their first 45 in May 1966 for Vincent Records had an original instrumental by Ron Manley on the A-side: the Link Wray-like Shifting Gears". On the flip was Tom and Ron's original song "True Love Knows". It was an instant garage classic with Tim Ralston's vocals sounding desperate and at times incoherent, while his cries of 'true love knows' on the chorus are echoed by another band member. I hear some evidence of the band's two drummers in the intro to "True Love Knows", where the tom rolls sound distinct from the beat kept by the bass drum, hi-hat and snare. I'd like to know details on how the song was recorded. George Gell informs me that it was cut at Al Soyka's studio in Somers, Connecticut, home of the Glo label (New Fugitives – "That's Queer"/"She's My Baby").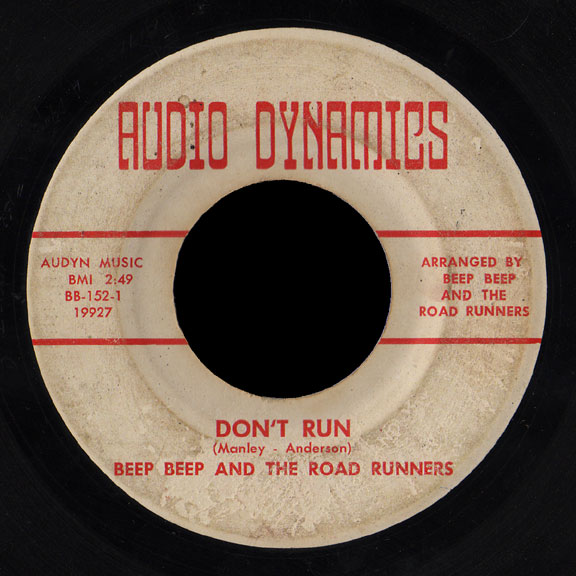 "True Love Knows" was a hit locally, staying at #1 spot on the charts of WORC, 1310 AM. The band's manager Ray Bonen knew WORC station owner Bob Beyer well. In return for airplay the band appeared at many WORC events, including an opening of a Bradlees store in White City.
Tim Ralston soon left the group: he was older than the rest of the band and became undependable about showing up at their gigs. Jay Bonen also left the band after the first record due supposedly to fainting spells during live shows and from friction caused by Don's increasing success as lead vocalist.
By late 1966 or early '67 they added an organ player, Wayne Anderson Warren Anderson, who can be heard on their second 45 from August '67, the cool "Don't Run", an original by Manley and Anderson. To me the song really takes off as the guitarist kicks in with his distortion pedal for the solo. The flip is a bizarre version of "Watermelon Man" that strips out the light touch of the original and turns it into an r&b burner. Don Ouellette sang lead on both sides of this 45. Audio Dynamics 45s were recorded at an old theater in Stafford Springs, Connecticut. Don remembers adding his vocals to the instrumental tracks.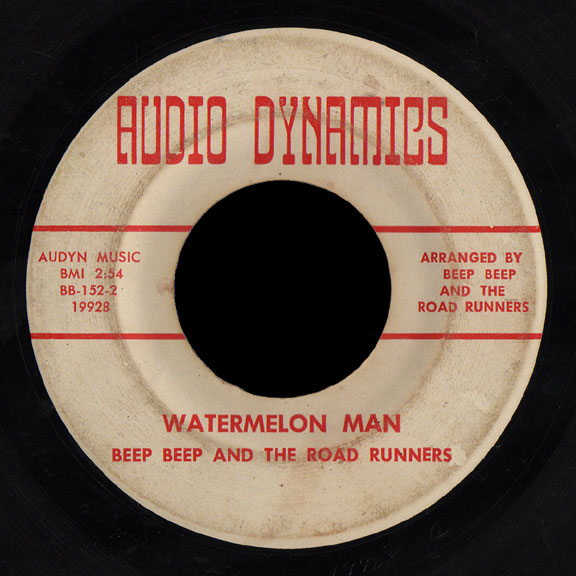 A third 45, "Do You Remember the Way We Started" was recorded but not released. The band added horns and became the Lundon Fog with Barry Wilson on vocals then broke up in 1973.
Ron Manley and Don Ouellette continued playing, first in Easy Street with Elaine Christie and then in Breez'n. Tim Ralston died in the late 70's.
If anyone has photos of the group, please get in touch with me at chas_kit@hotmail.com
Thanks to George and Mop Top Mike for their comments to my original post, which I've incorporated into this revised text. Very special thanks to LB Worm for helping me locate the 1983 interview that the Rev. Joe Longone and Brian Goslow did with Tom Falconer in the first issue of Worcester fanzine Fuzbrains, a major source for this article. Lastly, thank you to Don Ouellette for taking the time to speak to me and correct some errors in the article.