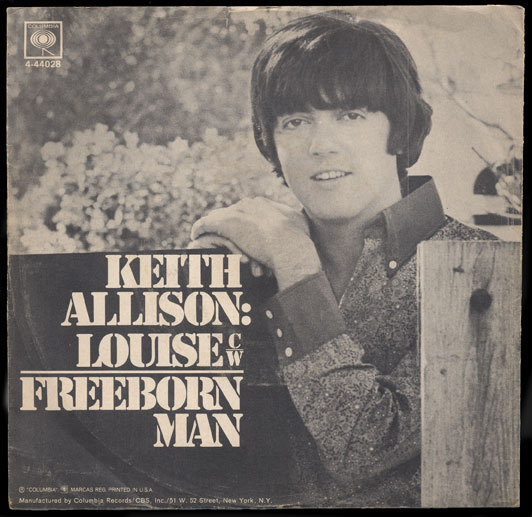 Though born in Texas, Keith Allison made his mark in Los Angeles. A resemblance to Paul McCartney helped him land a starring role on the national show Where the Action Is.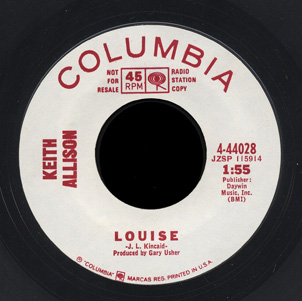 He became close friends with Mark Lindsay of Paul Revere and the Raiders and Mike Nesmith of the Monkees, and soon he was playing sessions for both groups on guitar and keyboards.
His album In Action features "Louise", a fantastic Gary Usher production and the single hit the charts in March of '67. Louise was written by Jesse Lee Kincaid (real name Nick Gerlach), who was a member of the Rising Sons with Gary Marker, Kevin Kelley, Taj Mahal and Ry Cooder.
The flip, "Freeborn Man", written by Allison with Mark Lindsay has become a country standard. Keith joined the Raiders in late 1968, then went into acting.