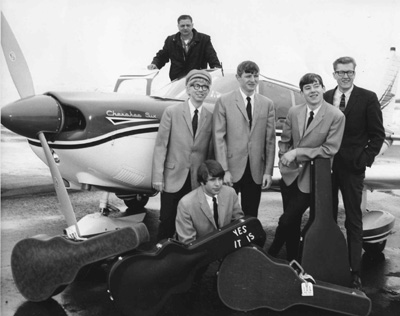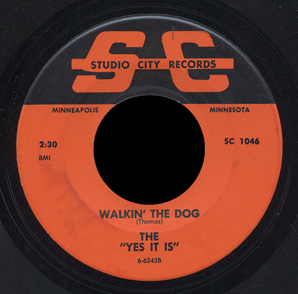 From Duluth, Minnesota on Lake Superior, the Yes It Is do a good cover of Rufus Thomas' "Walkin' the Dog", backed with a melancholy folk number, "Little Boy", written by Mike Settle.
They have a second 45 on Studio City "Lovely Love" / "That Summer" which I haven't heard yet.
That's as much as I know about them. Studio City was the in-house label of Minneapolis' Kaybank Studios.
The photo at top was on DuluthRocked.com, which now seems to be off the web. Thanks to Parkeo for finding that.