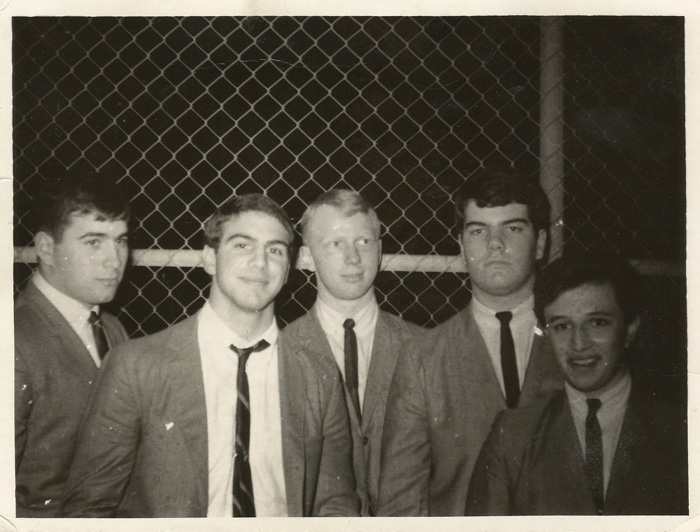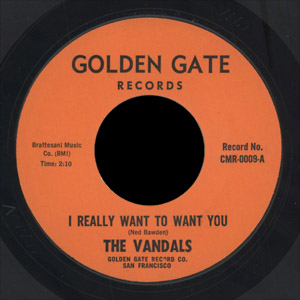 My friend Derek Taylor sent me this batch of photos of a band that he found last year in San Francisco. Written on the back of the two larger photos is "Vandals – Jan 1966" in neat handwriting, plus the band's name is shown behind the bassist in one shot.
A photo of the bass guitarist similar to the one below was reproduced in a newsletter or yearbook for the St. Ignatius High School (now St. Ignatius College Prepatory) at 37th Ave and Quintara in the Outer Sunset district of San Francisco.
On the back of this clipping is a list of names sporting and events that took place during the four years of that class of '66 or '67 with some names (though not of the band) – Vince Spohn, Jim Nevin, Rich Wilpitz, and Den Carter.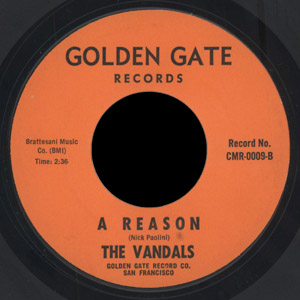 Mike Dugo pointed out this was the same group that recorded for Joe Brattesani's Golden Gate Records – "I Really Want to Want You" b/w "A Reason" and "It's Like Now Baby" b/w "Wet & Wild" & "Mustang Georgie"
Cosmo Violante – vocals
Joe Tarantino – guitar and vocals
Nick Paolini – bass and vocals
Ned Bawden – keyboards
Curt Mellegni – drums
Nick Paolini passed away in 1970.
Found with the photos of the Vandals were some snapshots of another group. Since a couple people have commented that they do not seem to be connected to the Vandals, I posted them to a separate page.