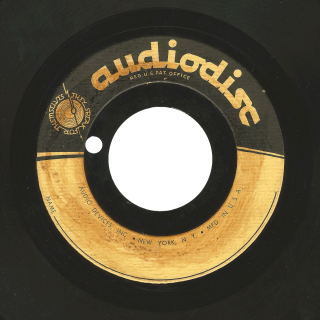 Here's an Audiodisc acetate (actually an aluminum disc coated with lacquer, not made of acetate) from an unknown group who may have been from the New York area. There's no info on the disc at all, so I don't think this group will ever be found. No one I know has ever heard these songs on any released 45, so this seems to be a one-of-a-kind demo that was never issued.
From the lyrics, the titles seem to be "Little By Little (Fallin' Apart)" and "Have Faith". Both songs are great mid-60s garage, I only wish the condition of "Have Faith" was a little better as it's a quiet song so the wear is audible.
Thank you to Barry T. for the demo and transfers.