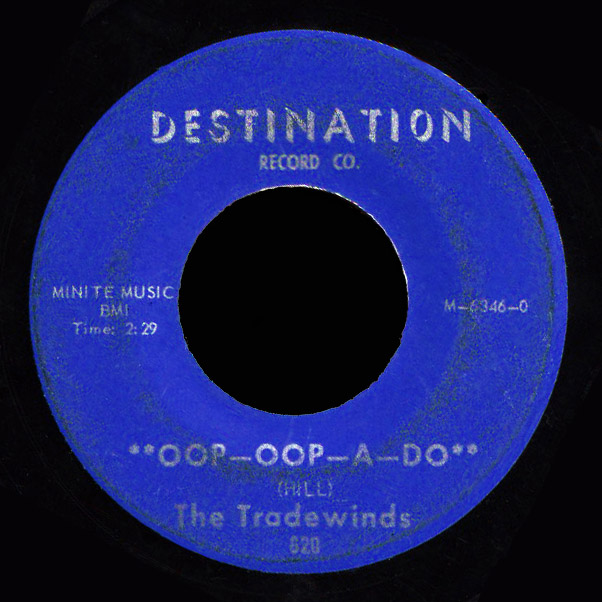 This unknown group recorded one of the strangest versions of Jessie Hill's "Ooh Poh Pah Doo" I've ever heard, titled "Oop-Oop-a-Doo". Unfortunately there is no name listed under the song writing credits for "Floatin'", a cool instrumental with sax, piano and some sharp guitar.
Jim Gordon of USA Records started the Destination label to cover bands from the area around his Chicago base, though this group may be from Indiana.
The was a group called the Trade Winds that eventually morphed into Styx, but I think it's likely a different group. Nor were they the Tradewinds from New York who recorded for Kama Sutra. Anyone know for sure?
Thanks to Geoff Brittingham for the scans and transfers of this 45.