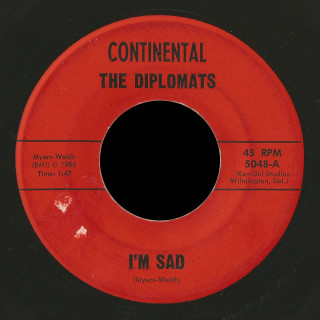 The Diplomats came from Wilmington, Delaware, where they recorded their only single at Ken-Del Studios. The A-side is the aptly-named "I'm Sad", a maudlin original written by Chris Myers and Ed Welch with good guitar picking and harmonies. The flip is a good cover of "Route 66".
Other than this I know nothing about the band.
Copyright registrations from September, 1966 have their names as Richard C. Myers and Edward P. Welch II.