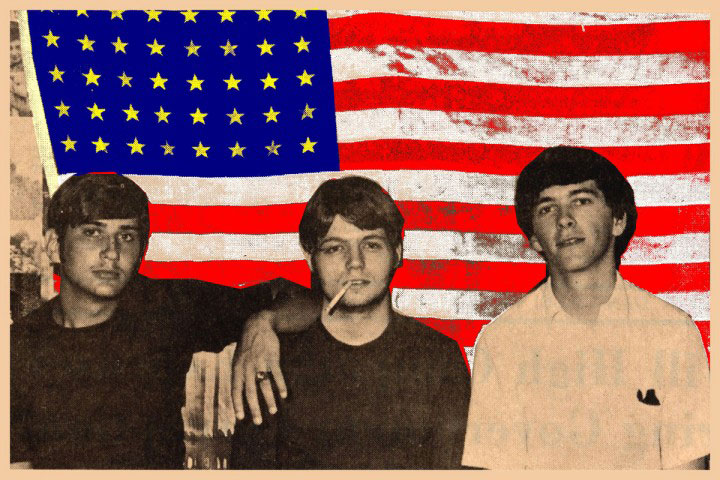 The American Band was an original music group formed in 1968. It had a short and sweet life with only one memorable gig and one demo album. This was the first original material by Truxton Fulton, the composer/musician who currently works under the pseudonym Karl Mahlmann. The focus of this article is the composer's juvenilia, the band and the music they created while in high school almost 50 years ago.
In 1969, three teenagers who attended school together in Danville, Virginia came together to create an unusual album of original material that isn't easy to categorize. It isn't hard rock and is not quite psychedelic, but it was certainly different from anything playing on the radio that summer.
But The American Band's story begins earlier, with two friends teaming up in 1968 to perform and produce original music. The band was an informal regrouping of friends who had played together on and off in different bands. The group started as a duo with Fulton on keyboards and vocals and Larry Abbott on drums. After a while they coalesced into a band with the addition of Walter Dalton on guitar. Before it was over, the American Band had become a quartet with the addition of vocalist Jeff Fiske.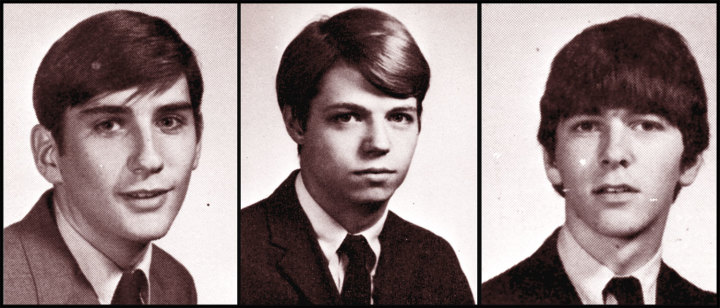 The George Washington High School variety show was a yearly tradition and helped launch several groups, including the as yet unnamed American Band, which first performed at the 1968-69 assembly. Fulton and Abbott played three original songs: "The Milkman's Wife," "Beware of Falling Dreams" and "Look for Your Utopia in Your Backyard." The first two would be recorded the following summer in Greensboro, after the band added a guitarist and decided upon a name.
Bassist Alan Rowe says the show was in March of 1969. He remembers the date distinctly because his band had been scheduled to perform but had to withdraw at the last minute after several members were involved in a serious car accident. Rowe recalls that the event was held in the school's gymnasium and was a "true variety show," including comedy routines, skits and an assortment of musical styles including a jazz set with saxophonist Allen Rippe; a soul band fronted by Rickie Fox; Pete Viccellio on piano; a drum solo performed by Lynn Finch; and a power rock trio that included guitarist Mark Aldridge, Rick Crane on bass, and future American Band guitarist Walter Dalton on drums.
But Rowe says he was most impressed by Fulton and Abbott. Not only did they play original material, but Rowe says the music and performance were exceptional and "really good." Rowe recalls that "their music was so different from anything else that was being done. They were very accomplished and had a built-in uniqueness… just two people and they were doing their own thing and doing it well."
The band, as a duo, also played a talent show sponsored by the Danville Rotary Club. Fulton recalls that "We had a fun time backstage while everyone was prepping. Larry and I pretended we were doing a dance routine and we just couldn't get our steps right. We didn't win. I think we went over the time limit. On the other hand, we may have just weirded everyone out; we were very counterculture."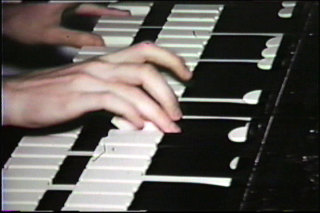 Fulton was already a veteran of the local band scene in Southside Virginia, having played in several groups, including the Stones Unturned, Radio Super Ice Cream Parlor and the Satisfactions Band and Show, a Farmville-based horn group that performed extensively and recorded two 45s for the Stag label in Greensboro, N.C. By his senior year in High School, Fulton was ready to concentrate on his own material. He explains that "from the beginning it was a little different in that it was a band for original music. We were never a cover band." While the group performed "a couple of cover songs" live, Fulton says their purpose was to record his songs.
After graduating in 1969, Fulton took a summer job at wallboard maker U.S. Gypsum, saving $500 to finance a session in Greensboro. The group — now a trio with the addition of guitarist Walter Dalton — began rehearsing original material that would be recorded during a marathon session in mid-July.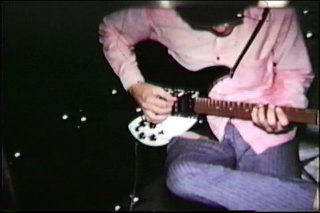 Two years earlier, Dalton had worked with Fulton and Abbott in Radio Super Ice Cream Parlor, a cover band that featured a light show and included guitarist Bob Tamson and bassist Rick Crane. The short-lived group performed in the GW High School cafeteria, either for graduation or a homecoming dance. And while the band specialized in lesser known numbers like "Happenings Ten Years Time Ago," Tamson and Dalton both concede that this may not have been a wise choice for the football crowd.
Dalton remained a fan of Fulton's "amazing" talent on the organ, and says "he could really whip it out on a (Hammond) B3." So, "when Trucky asked me if I'd be interested in working with him (on) this original material he wanted to record… I was more than willing to do it." The band rehearsed over the summer "to the point where it went pretty smoothly" by the time the three traveled to Greensboro.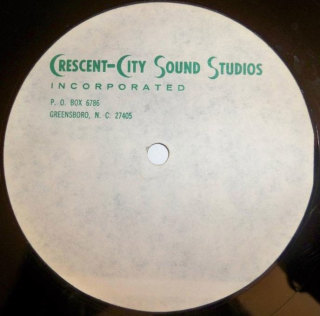 Fulton, Abbott and Dalton made the trek to Crescent City Sound Studios on July 15, 1969. Crescent City was founded by Walt Copeland, who managed the studio and doubled as chief engineer. Fulton says it seemed like a logical choice. He was familiar with the studio, having recorded there earlier with the Satisfactions.
The sessions were done in a single afternoon. The original master tapes are lost, but Dalton kept his copy of the mono acetate, which includes eight original songs written and sung by Fulton. The album is an eclectic mix of styles, incorporating rock, jazz, soul and classical music, with heavy fuzz guitar and Fulton's Hammond organ.
The threesome provided the instrumental backing, save for a session violinist who contributed to one track. While the band provided sheet music, Fulton remembers that the violinist "never did get his part right." At one point, Dalton stood in front of him, waving his arm on each beat. In retrospect, Fulton wishes he had erased the part because the violinist was playing out of tune.
Most of the songs were performed live-to-tape in a single take, with very little overdubbing. Fulton did overdub piano parts and his vocals. In addition to organ, he also played a Fender Rhodes bass piano, ala the Doors. The band had rehearsed the arrangements and Dalton remembers that "there were some songs that Trucky planned to do some overdubs for vocals as well as maybe other parts; I think there was one that he played a recorder on."

Dalton was excited because it was his "first and only real experience in a full fledged recording studio." He recalls that the sessions were "pretty much straight in" and that he was only required to do overdubs on a couple of songs "and then it reached the point where we were done, meaning me and Larry, and we just left. I remember we left Trucky down there with the recording engineer."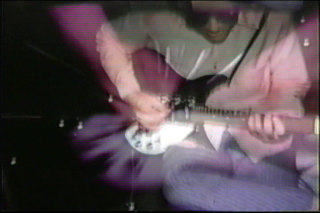 His only hesitation came when Fulton brought a Vox wah-wah pedal to the studio and asked that Dalton use it on some of the songs, most notably on the coda of "Beware of Falling Dreams." While the band may have rehearsed with it once or twice, Dalton admits it was "kind of a new toy, so I had to fool around with it a little bit, but it went pretty well."
There were no studio jitters. The band was well rehearsed and Dalton says he was comfortable with the arrangements. He knew what he "needed to do (and) just tried to go in and concentrate and do it." And with the studio charging "a fairly hefty rate per hour," there was an incentive to do it right the first time.
While the album holds up well, Fulton insists the sessions were "ill-conceived, in the sense that we tried to do too much in too short a time." While the recordings are raw and include mistakes, he remembers the sessions as fun and "a good learning experience." The three entered the studio with a plan to use the recordings to promote the band, "either to record companies or to get some good gigs, which we did with the Steel Mill job up in Richmond."
The trip to Greensboro was highlighted in a story — "Band to Make Album" — that appeared in the Commercial Appeal, a weekly Danville newspaper known for its liberal stance on politics.
Describing their music at the time, Fulton said their style was unique, adding: "It's partly classical rock, but mostly rock. Kids won't be able to dance to some of it. But I don't think that means it isn't good. I mean you couldn't dance to Beethoven, and he was good."
For the newspaper photo shoot, the band posed in Truxton's bedroom in front of a borrowed American flag. Fulton asked the photographer whether he thought his beard would show up in the picture. Not missing a beat, the photog replied: "Oh, in about two years." Fulton also remembers that his father was none too pleased when the band picture appeared and his son had a cigarette dangling from his lips.
A few seconds of video of the band was also filmed around this time by Gary Gaddy, a friend from high school. The silent film is in color and was shot on a Super 8 camera. It provides a glimpse of the band rehearsing "Beware of Falling Dreams" in Fulton's home. The camera pans from Fulton's hands at the keyboards to a shot of a sweaty Abbott pounding the drums. There are a few frames of Dalton in sunglasses playing his Rickenbacker guitar before the film runs out.
The American Band only performed once, but it was a memorable gig. Fulton was a freshman at Virginia Commonwealth University in the fall of 1969 when he approached concert organizers about playing at the Free U, which Fulton describes as "a short-lived hippie thing," offering classes with no tuition. The venue was later known as the String Factory. The American Band opened for Bruce Springsteen and his group Steel Mill, which had just changed its name from Child so as not to be confused with another group by the same name that recorded for Roulette Records.
Fulton secured the band a supporting spot on the bill, largely on the strength of the acetate. He played their demo for the manager of the Free U, Russ Clem, who listened to several songs without saying a word. After taking it all in, he looked up and remarked: "It's so refreshing to hear some really good original music". Clem agreed to add the American Band to the show. While Fulton had never heard of Steel Mill or Springsteen, the group played regularly in Richmond and Fulton says they "were regional stars and had a good following there."
The Richmond psyche group Morning Disaster may have also performed that day, but Fulton says the American Band was a last-minute addition and did not make the concert poster. The bands performed in an upstairs room and the attendees sat on the floor.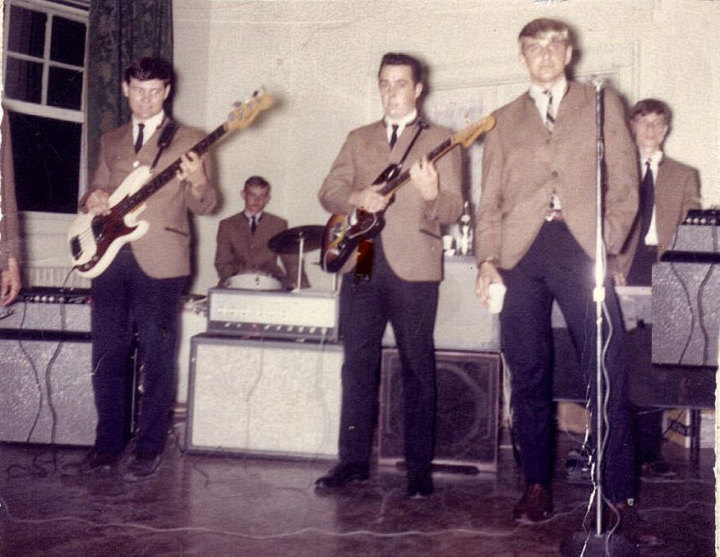 Jeff Fiske, whose family lived behind the Fultons on Confederate Avenue, had joined the American Band by this point and handled some of the lead vocals. Fiske was older than the other band members and fronted several local groups, including the Kondors, Manchesters and City Council when lead singer Charles Hairston was unavailable.
Fiske was drafted right out of high school and served in Vietnam in 1967-68, so he was anxious to get back into the band business. He said he was impressed by the musicianship of the American Band, noting the trio was "amazingly tight considering they hadn't played together very long."
His audition involved singing "A Whiter Shade of Pale" to Fulton's accompaniment on organ. Fiske doesn't recall how it came about and says he could have heard the band jamming or he may have been recommended by Mrs. Poindexter, another neighbor who was a big fan of the Kondors.
The band's one-off performance at the Free U caught Dalton by surprise. He was still in high school and recalls finding out "with fairly short notice that Trucky had gotten us this gig in Richmond where he was going to school."
Dalton, Abbott and Fiske drove up to Richmond and were unloading their equipment for the sound check when Dalton was informed that he didn't need to bring his amp, just his guitar. "So I show up with just my guitar wondering what kind of amp am I going to be playing through, but there was this nice guy who was telling me, 'Here's my amp, you can use it,' and showing me a couple of tips on how we set up and everything. I only found out recently that the guy was Bruce Springsteen, which is really a big surprise for me because nobody ever gave me a clue that's who we were playing with."
The band opened the Richmond concert with "Beware of Falling Dreams." Before the next number, Fulton turned to the audience and asked them to be kind because it was the group's first performance. To his surprise, the comment was greeted with a round of applause. According to Fulton, their set was "very well received in spite of the fact that Steel Mill was much more of a mature act than we were."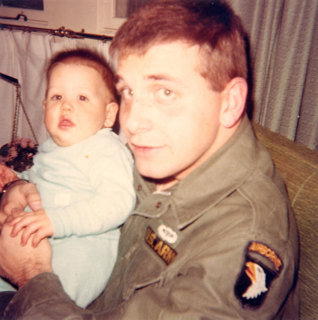 Fiske recalls that the place "was packed with all the audience sitting on the floor." The crowd was "laid back, but appreciative of the band's music." The stage had a short walkway that extended into the audience and Fiske's mike stand was placed on the extension. He said it "was very cool (to be) surrounded by those folks singing for them, and I thought the band sounded great that night." While most of the attendees were waiting for the main attraction, he recalls that the American Band still "received a great response from most of them."

Fiske was wearing his Vietnam boonie on stage that night, in the midst of demonstrations against the war. At some point he realized his apparent faux pas, but if anyone objected there were no complaints.
Fulton played Steel Mill's Hammond B3 at the concert and was impressed with the keyboard player and Springsteen, who watched the American Band in the wings and cheered them on. Steel Mill already had quite a following in the Richmond area and Fulton remembers them performing "The War is Over" and "Sweet Melinda," along with a cover of the Stones' "You Can't Always Get What You Want."
While Steel Mill played September 19 and 20, 1969 in The Center at Richmond's Free University, Fulton says the American Band only performed one night. Photographs were made of the concert but have been lost to time.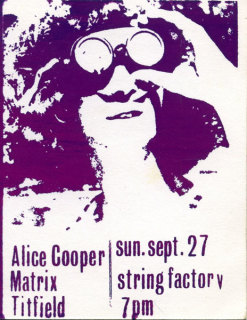 This was to be the American Band's first — and last — performance. The group parted ways shortly thereafter. Fulton insists there was no animosity about the break-up and says the logistics of keeping a Danville-based group together were just too difficult with the leader a full-time student at VCU and the other members attending high school three hours away. Dalton concurs and says the distance separating the band made it impossible to continue, adding that "we just kind of understood that this probably was gonna be it."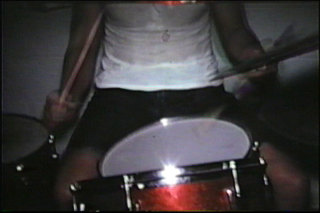 1969-70 was a year of musical growth for Fulton, who became well-integrated with the Richmond music scene.  His band Matrix opened for Jethro Tull that November, playing a set of Fulton's compositions, including the 20-minute suite, "Miscarriage." Reviewers described Matrix as "a strangely original group" whose music was as good "as any band heard on record or off."  Some of Fulton's cohorts from that year are still involved in projects with him today under the band name Play Innocent.
As for the other American Band members, Walter Dalton moved to the Norfolk area, where he lives today. Larry Abbott remained in Danville. Sadly, he died in 2010. Jeff Fiske continues to live and work in Danville.
Article by Jack Garrett