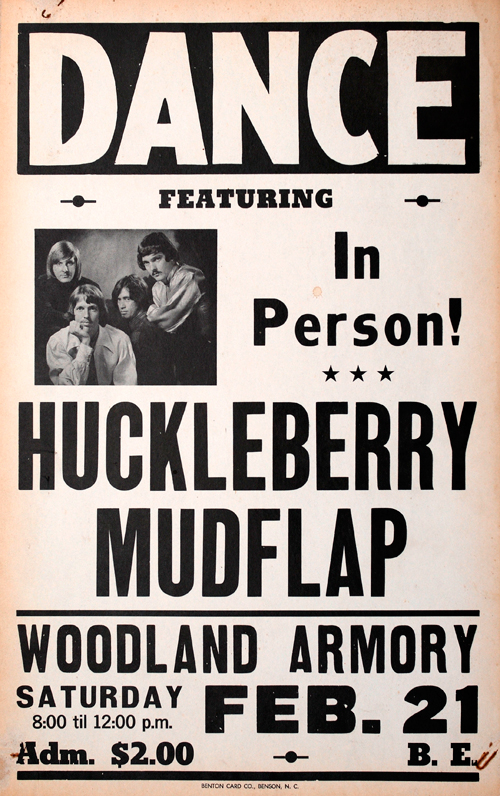 At the Woodland Armory, February 21, 1970
Several people have requested I post the songs of Huckleberry Mudflap, a band from the North Carolina coastal town of Beaufort.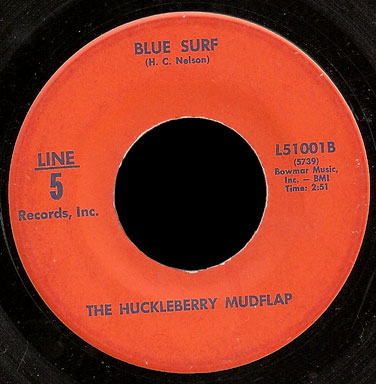 Jerry Lewis had this information about the group:
I was in high school with the band members (East Carteret High School, Beaufort, NC). They were together from 1969-1972. Most popular song was "Blue Surf."

Jimmy Amspacher, drums
Clinton Nelson, lead guitar
Morris Willis, rhythm guitar
Donnie Vrooks, bass

The band split up when their main songwriter and lead singer found Jesus and went off to sing in choirs instead of doing rock n roll. In fact, the church where Clinton Nelson has been pastor for over a decade was recently struck by lightening and burned to the ground [article here].
Clinton Nelson wrote Blue Surf (credited to H.C. Nelson). Michael D. Collins wrote Goodnight Mrs. Kollendoffer and co-produced the record with B. Martin.
Special thanks to Jay Jenkins of SouthernSoul.com for sending the poster at the top and to Jeff Lemlich for the scans and transfers of the 45.