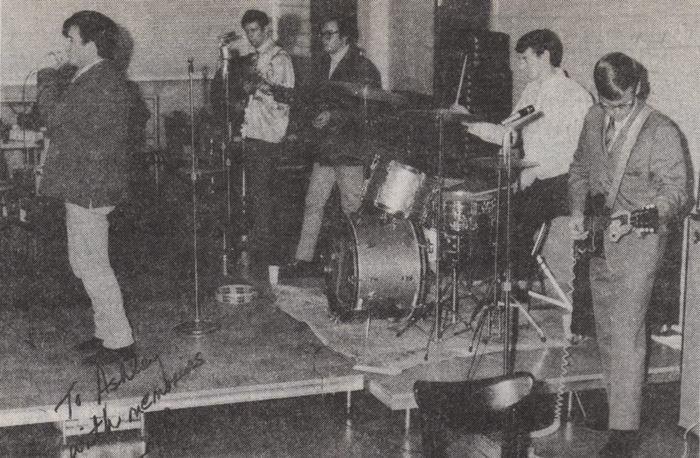 James Coco (vocals)
Jim Howard (lead guitar)
Richard Lalor (guitar)
James Noe (bass)
Steve Schultz (drums)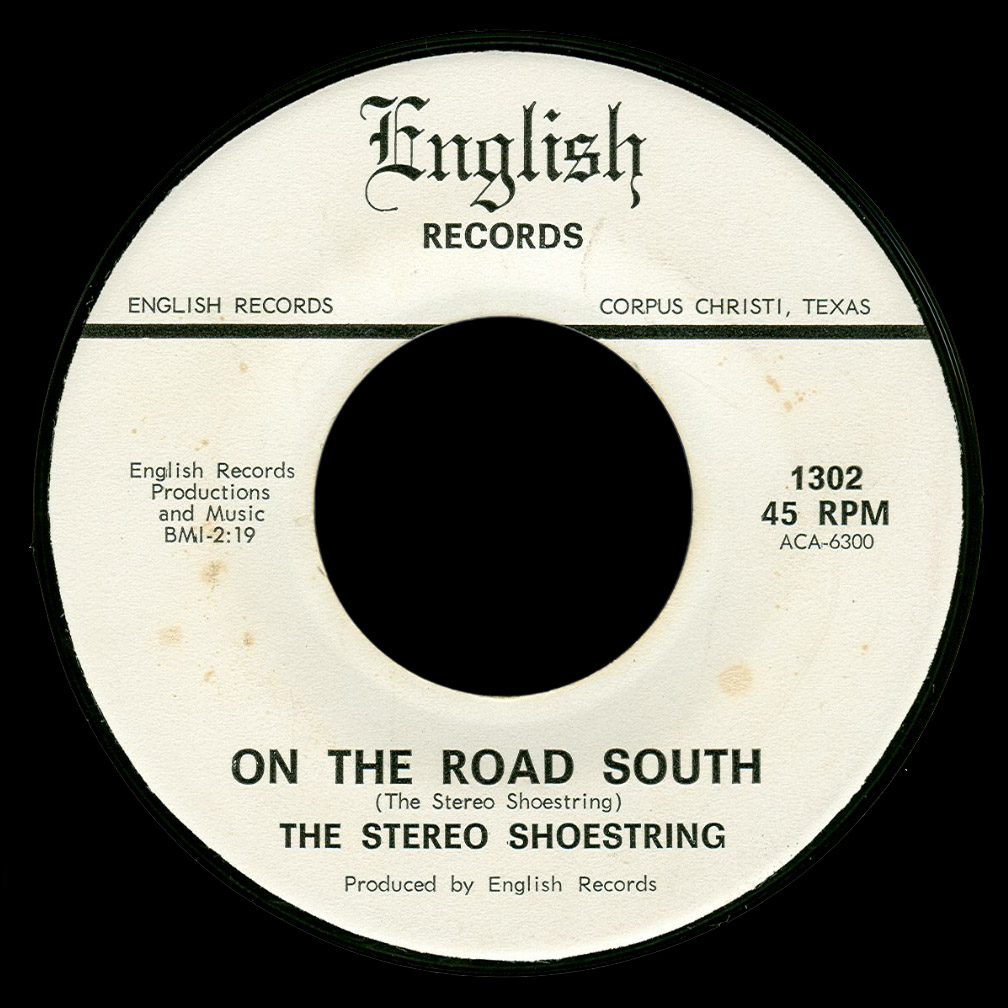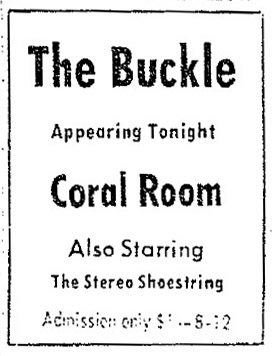 The Stereo Shoestring were a Corpus Christi band, apparently only together for a short time during 1968. They cut one of the monster singles out of Texas in April of that year, a total reworking of the Pretty Things' "Defecting Grey" titled "On the Road South". On the other side was a version of the Zombies "Tell Her No". The "English Records" labels give the band credit for writing both songs. They recorded in Houston, possibly at Doyle Jones' studio.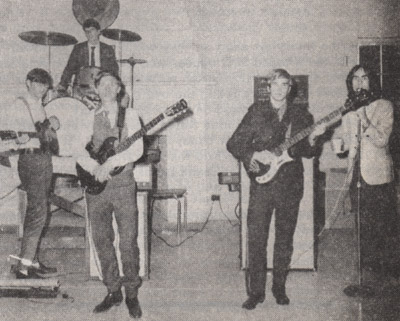 The Clockwork Orange, Richard Lalor at far left, Ashley Johnson on bass. Photo from Not Fade Away #3[/caption]
Rich Lalor had played in the Clockwork Orange with Ashley Johnson, a hip record collector who owned the original of "Defecting Grey". The fact that this song was covered by a Texas band is all the more remarkable, as it was one of the more obscure Pretty Things records of the '60s.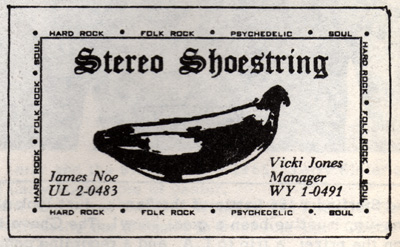 They are mentioned in an article from the Corpus Christi Times in July, 1968:
"Sensitivity sessions" are scheduled with a general airing of problems and exchange of ideas. After today's discussion groups and an "in" at 4:30 p.m. in the Hemisphere Room, a dance featuring "The Stereo Shoestring," a local rock band, is scheduled.
For some reason, Lalor left the band, followed by Schultz and Howard. Coco and Noe found new musicians and reformed the Shoestring in 1969, but soon changed the name to the Hendrix-inspired The Red House.
Thank you to bosshoss and Gyro1966 for the 45 transfers.