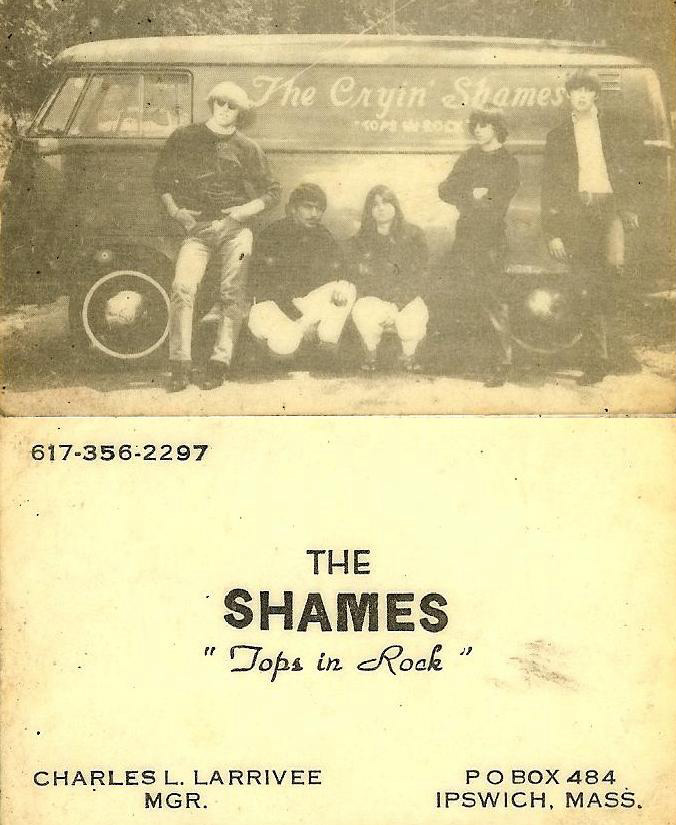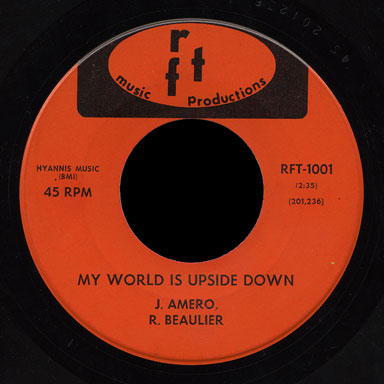 The Shames crank out both songs on this single like it's the only shot they'd ever get. There's no weak playing here, just guitars overloading the studios inputs, a drummer slamming out the beat and a vocalist cutting loose. On "The Special Ones" he complains about getting grief for having long hair! "My World Is Upside Down" may be the most distinctive of the two, if one had to choose a top side.
This 45 was released twice with different RFT labels – someone forgot to put the band's name on the first one! The second version is yellow with a different logo up top.
"My World Is Upside Down" was written by James Amero and Robert Beaulier. "The Special Ones" by Denis Trudel. In copyright listings, both songs are arranged by Jacques Trudel.
US Copyright Office publications list an unreleased song "One More Chance" written by James Amero and Robert Beaulier. All three songs have a copyright date of November 30, 1966, though release of the single may not have come until April, 1967.
As it turns out the band's full name was the Cryin' Shames. Alan Lowell sent in the photo business card, above, and writes, "They were a great local band from Ipswich MA and often played at the Sillouette Club in Beverly. They were a big user of Magnatone amps which had a great sound back then."
Their manager was Charles Larrivee.
More information came from Denis Trudel, who commented below and listed the members at the time of the photo at top:
Denis Trudel – lead singer
James "JB " Amero – lead guitar
Patty "Beetle" Germoni- keyboards
Gerard Trudel – bass
Joey Amerault – drums
Denis reports that his brother Gerard passed away in 2005.
Thanks to Alan for the photo and info on the band and to Denis for his comment below that filled in many gaps.