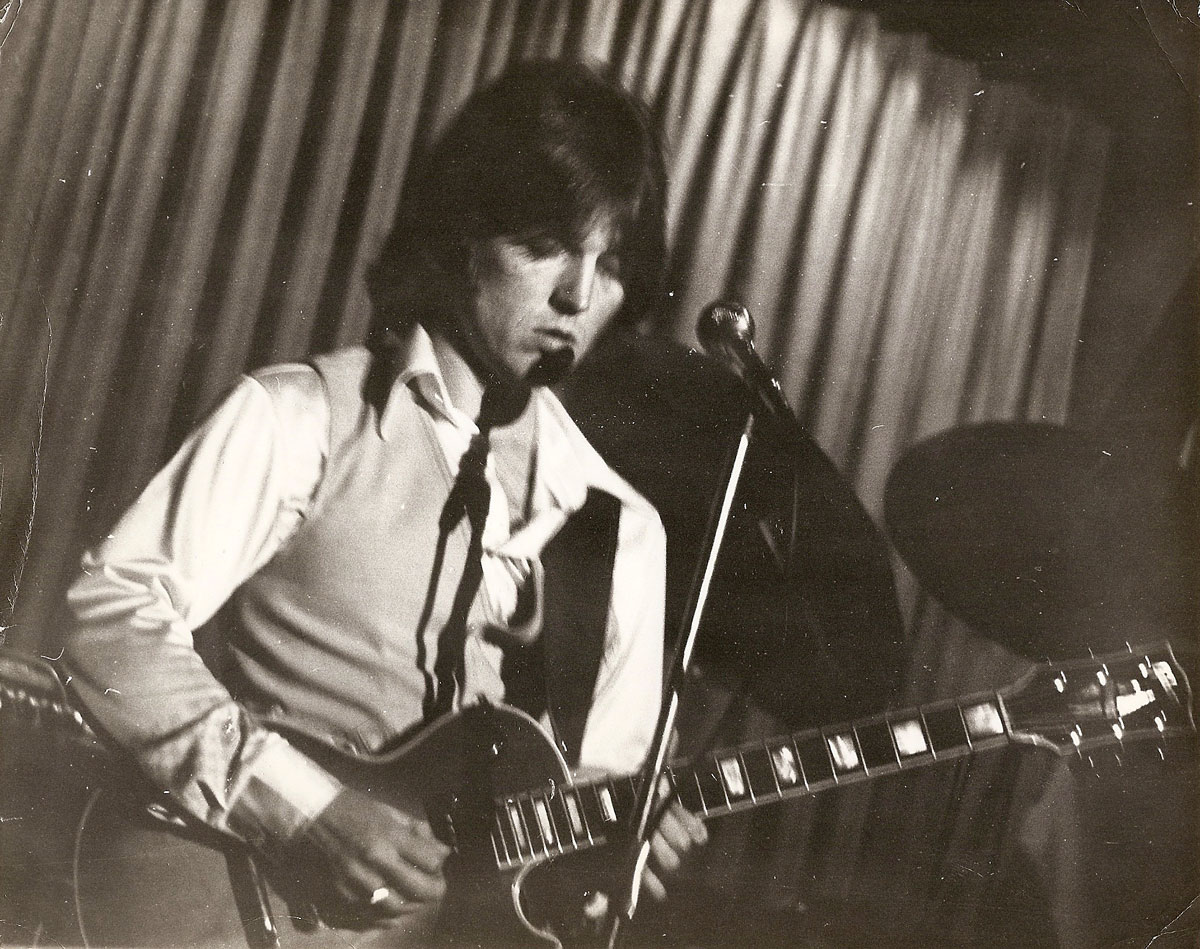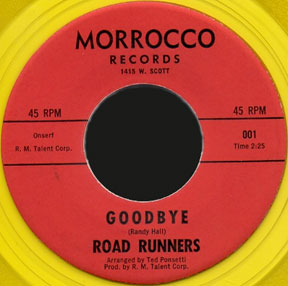 Updated 2014
The Road Runners were a great band from Fresno, California who released seven songs on four singles in a short period between August of 1965 and April of 1966.
Band members on the 45s were Denver Cross guitar, Dale Samuelian keyboards, Bob Trippell sax, Randy Hall lead vocals and bass, and Steve Heitkotter drums. Other members of the band at various times included Ozzie Georgener, Larry Karagozian, and Dave Mendoza and Bruce Conte on guitars.
Their first single is my favorite, "I'll Make It Up to You" / "Take Me" on Miramar from August of 1965 (released nationally on Reprise in September).
Randy Hall's original song "Goodbye" was released in Jan. 1966 with red labels on yellow vinyl with "Tell Her You Love Her" on the flip side. I've seen one copy with beautiful flaming yellow and red vinyl, also with red labels, and one with almost all red vinyl. Second pressings were on black vinyl.
"Pretty Me" was released twice in 1966, once with a not-so-great cover of "Baby Please Don't Go", and later as the b-side to another Randy Hall original, "Sleepy Friend".
The Morocco label was located at 1415 W. Scott in Fresno, and judging by label numbers seems to have put out 20 or so records, but I don't know of any other releases. Dig the different spelling of Morocco between the first release and the later!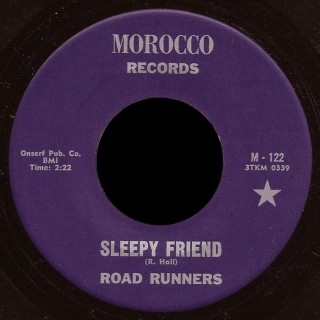 "Pretty Me" was written by the band's drummer, Steven Heitkotter, who a few years later recorded a free-form psychedelic jam LP that has been reissued first by Time-Lag and then by Now-Again. Steven was institutionalized by 1972 and remains so today. See Greg Youngman's blog for the full story on Steve Heitkotter's album.
There are also a few unreleased studio recordings, and a well-recorded live set. Randy Hall had a solo 45 on a purple Morocco Records label, his original song "Don't Stop Now" b/w "Baby Please Don't Go" also from 1966. Judging from the release numbers (M-124/M-121), "Baby Please Don't Go" is probably the same take as the Road Runners release. If anyone has clips of this release please let me know.
Discography: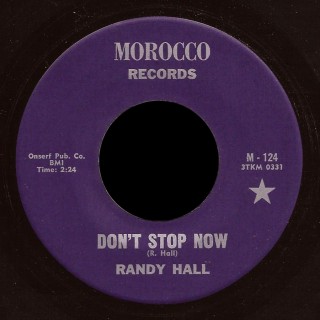 Miramar 116 – "I'll Make It Up to You" / "Take Me" (August 1965, also released on Reprise 0418 in September)
Morrocco 001/002 – "Goodbye" / "Tell Her You Love Her" (December 1965)
Morocco 120/121 – "Pretty Me" / "Baby Please Don't Go" (1966, yellow labels)
Morocco 120/122 – "Pretty Me" / "Sleepy Friend" (April 1966, purple labels)
Morocco 121/124 – "Baby Please Don't Go" / "Don't Stop Now" (credited to Randy Hall, 1966, purple labels)