When I returned to New Orleans in April for Ponderosa Stomp, I remarked at the time how little it had changed since 1995, or even 1986 when I first lived there. It'll never again be the city I knew. All the closely-knit neighborhoods destroyed, people killed or scattered around the country, it's crushing to think about.
It's good to hear Irma Thomas, Eddie Bo, Allen Toussaint and many others are safe and accounted for.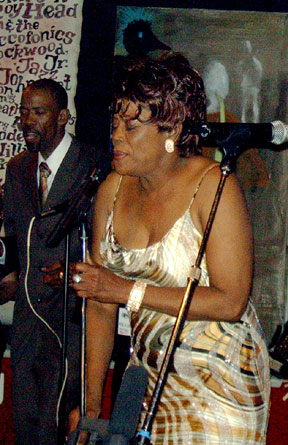 Betty Harris may not be originally from New Orleans, but she made her best records there with Allen Toussaint. She was also one of the highlights of the Ponderosa Stomp this year, coming out of retirement after 35 years to just floor the audience with her voice and charisma. It was a really stunning performance by a true star who hasn't lost the least bit of her abilities.