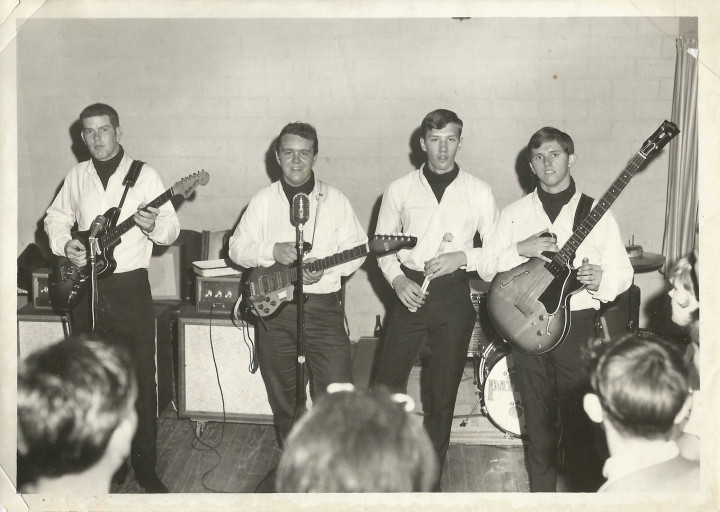 I didn't know the identity of this group until Nate Lamb wrote in to confirm it was the Pathfinders from Forth Worth, Texas, and named the members.
Larry Funchess – guitar
Freddy McDonald – guitar
Joe Reddinger – drums
Parker Cook – bass
As far as I know the band didn't make any recordings.
The back is stamped Brewer Photography Class, possibly the Brewer High School on the west side of Fort Worth. This photo came with one of Buddy and the Beaumen, who were also a Fort Worth group.