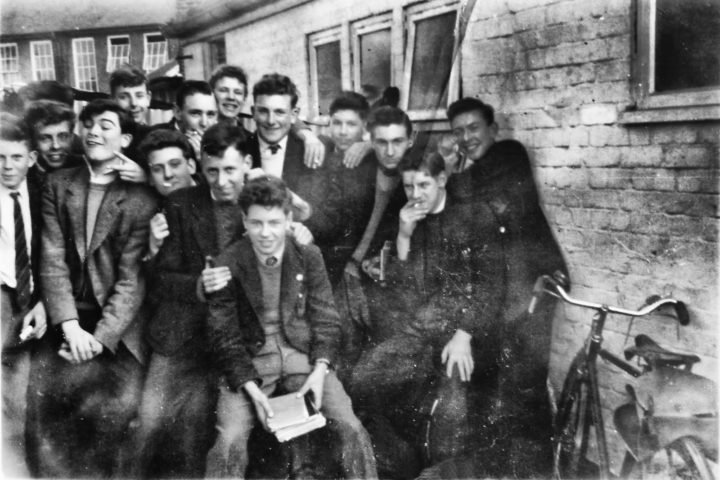 Tim Wainwright sent in this photo of Nigel Basham with school friends at at Westcliff High School for Boys, circa 1958. Not bad quality from a worn 3″ x 2″ print. Tim wrote the caption above and adds, "the pic is a group from the school having a smoke by the bike sheds, totally against school rules."
Nigel Basham was part of the Monotones, covered extensively on this site in a main post and a second focused on photos of their early days. In the Monotones, Nigel took the professional name of Mark Loyd, sometimes spelled Mark Lloyd.
As Mark Loyd, he released three singles on Parlophone, timeless British soul music that is highly valued now. Mark Loyd passed away on April 4, 2012 in Sydney, Australia, where he ran a successful event and performance management company called Popset.