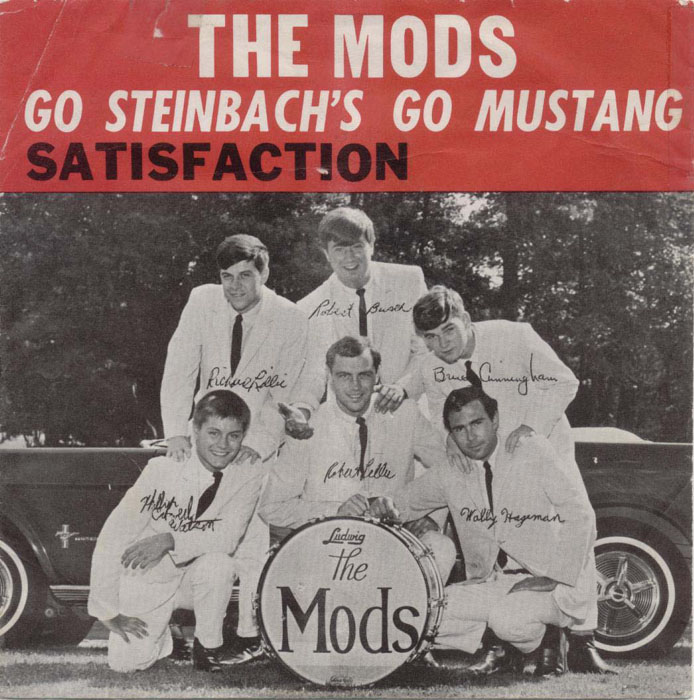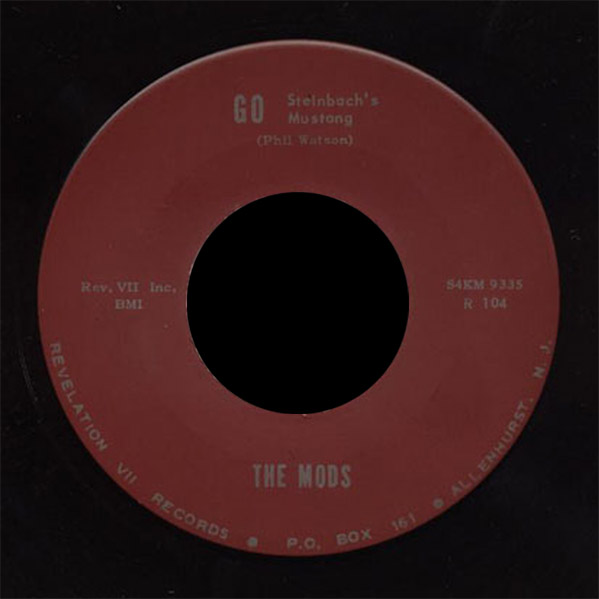 A sharp 6-piece group from Rumson and Seabright, New Jersey. The Mods often performed in Asbury Park and at Le Teen de Vous in Middletown and The Oaks in McGuire's Grove, with competition like the Castiles (one of Springsteen's first bands) and the Inmates.
The original band members were Rich Lillie on vocals and guitar, Phil Watson on lead guitar, Bob Busch on bass and Bruce Cunningham on drums. Soon they added Rich's brother Bob Lillie and Wally Hageman on guitar.
The band released two 45s on Al Mott's Revelation VII label, the first a promotion for a local Ford dealer, "Go Steinbach's Mustang", written by guitarist Phil Watson. It's probably based on some other song by Ronny and the Daytonas or the Hondells and clocks in at 1:45. The flip was a pounding cover of "Satisfaction" lasting nearly four minutes without even a guitar break – must have been some workout for vocalist Rich Lillie.
Bruce Lowe (Cunningham) recalled a time when Rich Lillie really did lose his voice, when the band played seventeen shows in two weeks during December of 1964!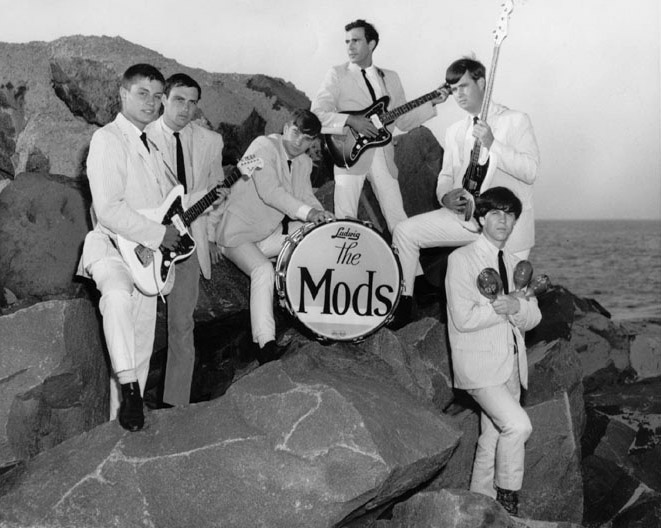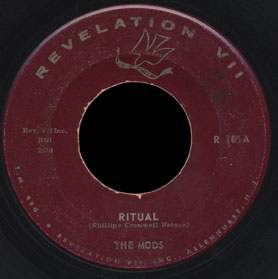 Their second release has their greatest recorded moment, the fantastic "Ritual", another original by Phil (impressively rendered Phillips Cromwell Watson on the label). "Ritual" has some of the most misogynistic lyrics of any garage song (which is saying a lot!). There's no denying the power of the opening riff when the bass and drums kick in. The double-tracked vocals are also unusual.
This release has a good cover of "Everybody Needs Somebody" on the flip. This band had a polished image – short hair, sharp suits, but "Ritual" and these Stones' covers shows a tougher side – in the right venue they must have been a great group to see live.
"Ritual" appears a second time on the Mod label as the b-side to a song based on the TV show Candid Camera. This was a tie-in to the band's appearance lip-synching the song on the show.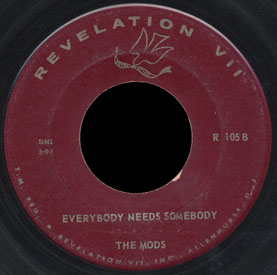 The show aired in November of 1966 and led to offers to tour, but by that time the members were attending college. The Mods played occasional shows for years afterwards with changing personnel, but never again strived for national attention.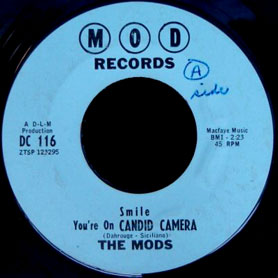 Bruce Lowe used to keep a page on the band online, but I think it's down now. The photo, article and 'Go Mustang' scans were taken from his site.