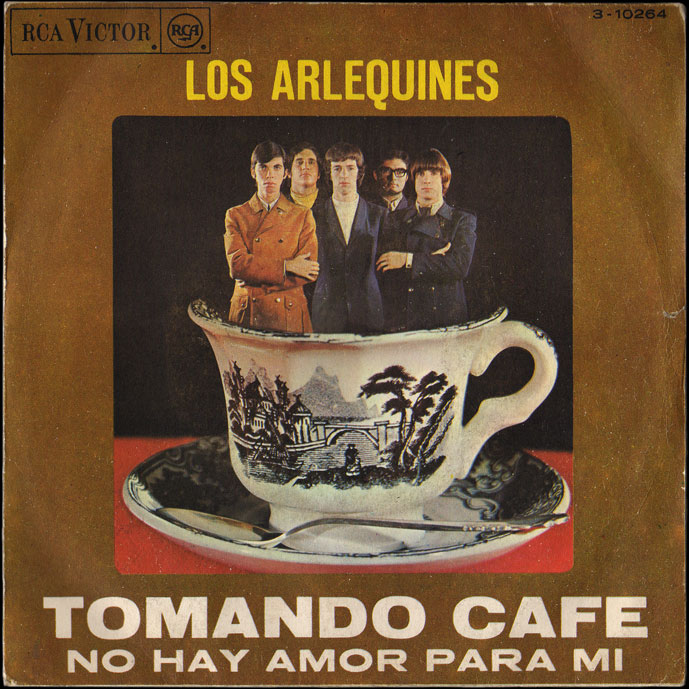 A band from Madrid, the Arlequines released only this one 45 in 1967.The a-side is "Tomando Cafe", which seems to be an adaption of a traditional song by Maximo Baratas. It rides the line between rock and soul in that peculiar Spanish style.

Even better is the flip, the tense punker "No Hay Amor Para Mi" ("There Isn't Love for Me"). The guitarist throws out fuzzed lines over a steady drum beat, while the organ player's emergency siren-like pulsations fade in and out. The singer spits out lyrics in english that's barely decipherable, while still managing to sound soulful. Plenty of attitude here, even the short bridge comes off drugged and ends abruptly.

As this was the b-side, it may be a band original; it was written by Juan Bona and Jose M. Panizo.

Info on the group is scant, but from what I can gather, their singer was Pepe Robles (José Robles Rodríguez). Pepe went on to join the established group Los Ángeles before forming Los Módulos, one of Spain's most successful bands in the '70s.