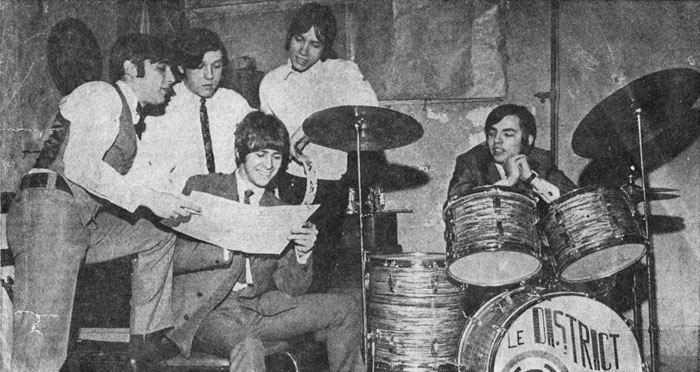 Le District Ouest, l-r: Michel Meunier, Jacques Meunier, Yvon Delisle (seated), Robert Trépanier and Andre Latour
Here's a Canadian 45 I can't get enough of …
From Montreal in 1967, shops supposedly pulled this 45 from the racks because the flip "Le Cardinal" insulted the Cardinal Paul-Emile Leger.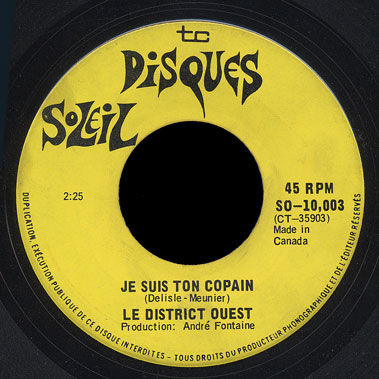 One of my favorite French Canadian records, "Je suis ton copain" translates as "I am your buddy." Band members were Robert Trépanier vocals, Yvon Delisle lead guitar, Jacques Miller bass guitar, Michel Miller organ, and Andre Latour drums.
The Disques Soleil label was owned by Jacques Desrosiers and André Fontaine, Fontaine produced this 45. Both songs were written by Yvon Dilisle and Michel Meunier, with lyrics on Le Cardinal by Stephane Kerbus.
The band had a second 45 in '69 under the name "Le District" on the Vedette label: "L'histoire d'Aladin" / "Soldat de plomb" that I haven't heard yet. They made an appearance on the TV program "Jeunesse d'aujourd'hui", and broke up in 1970.
Yvon Delisle recently sent me the photographs you see here. He informs me that Michel Meunier and Andre Latour have passed away. I hope to have more information on the band in the near future.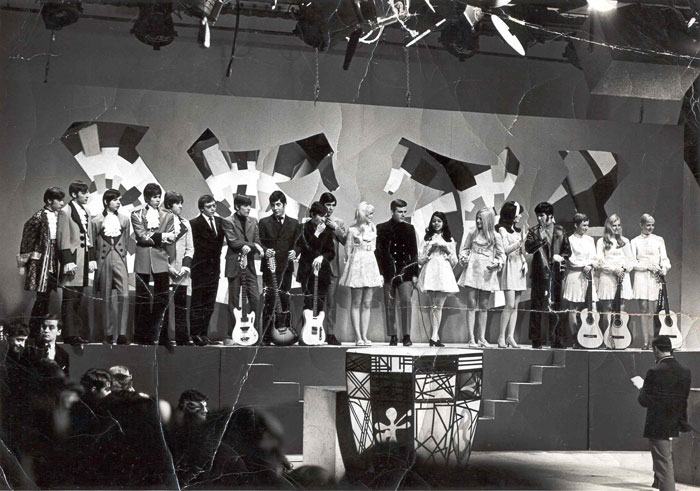 On "Jeunesse d'aujourd'hui", Le District Ouest are on the far left side of the stage.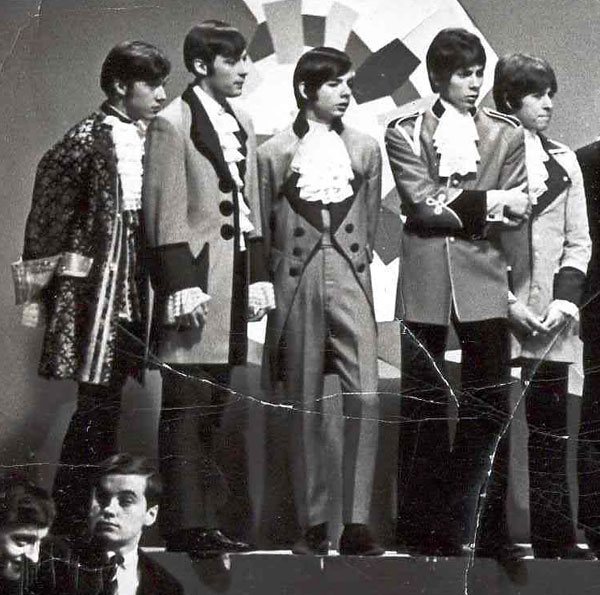 l-r: Jacques Meunier, Michel Meunier, Andre Latour, Robert Trépanier and Yvon Delisle.