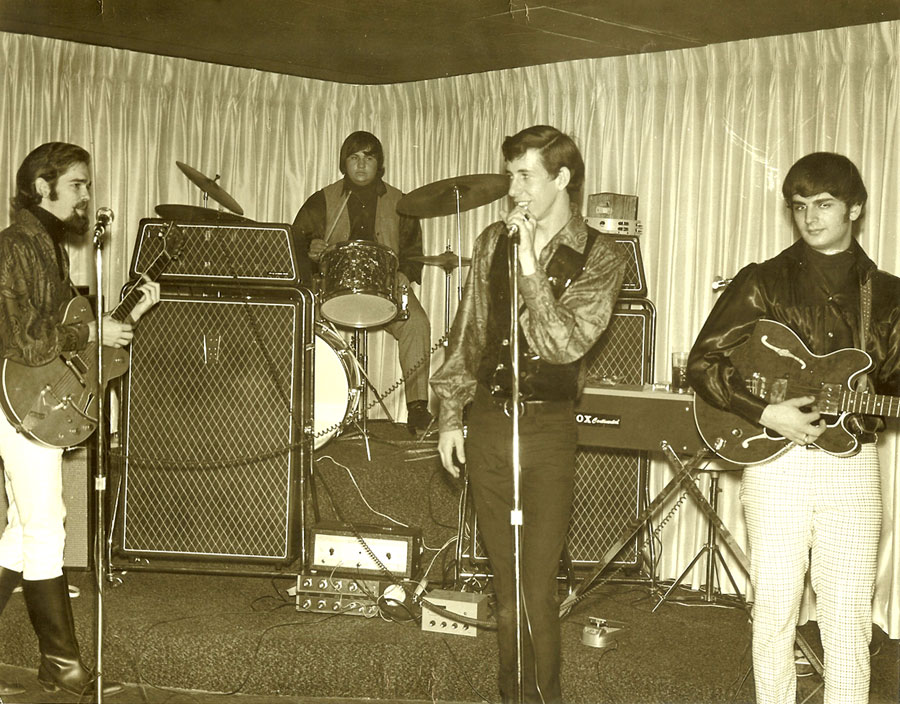 Kit and the Outlaws evolved from the Outlaws, the Dallas group led by Kit Massengill. As the Outlaws, they had a great early Texas garage 45 on the In label, produced by Tommy Allsup. Both sides, "Worlds Apart" / "Fun, Fame & Fortune" were written by Kit.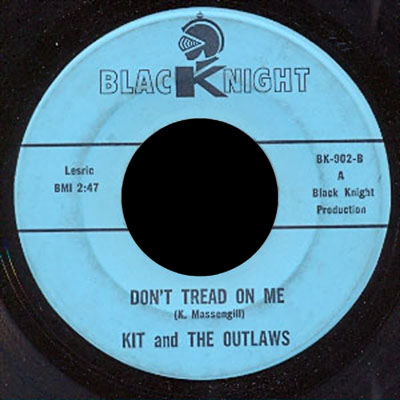 With a change of members, the group hit the big time with their second 45, a fuzzed-up version of "Midnight Hour". It was picked up by Philips for national distribution in late 1966, mainly on the strength of the a-side. That's a fine cover version, but it's the b-side, Kit's original "Don't Tread on Me", that gets the attention nowadays. The first BlacKnight pressings list the band as "The Outlaws", later pressings read "Kit and the Outlaws."
Members included:
Kit Massengill – lead vocals and rhythm guitar
Dennis Lowe – lead guitar
Jerry Colwell – keyboards
Alan Rafkin – bass
Joe Jesmer – drums
There is also one further 45 as Kit and the Outlaws, "Now Doubt About It" / "Mama's Gone" on the Empire label, another of Bob Sanders' labels. Both sides written by Kit Massengill and published by Tall Pine Music, Black Knight Production. I don't know the date of this one, or where it fits in to the chronology of their releases, but it seems to be a rare 45.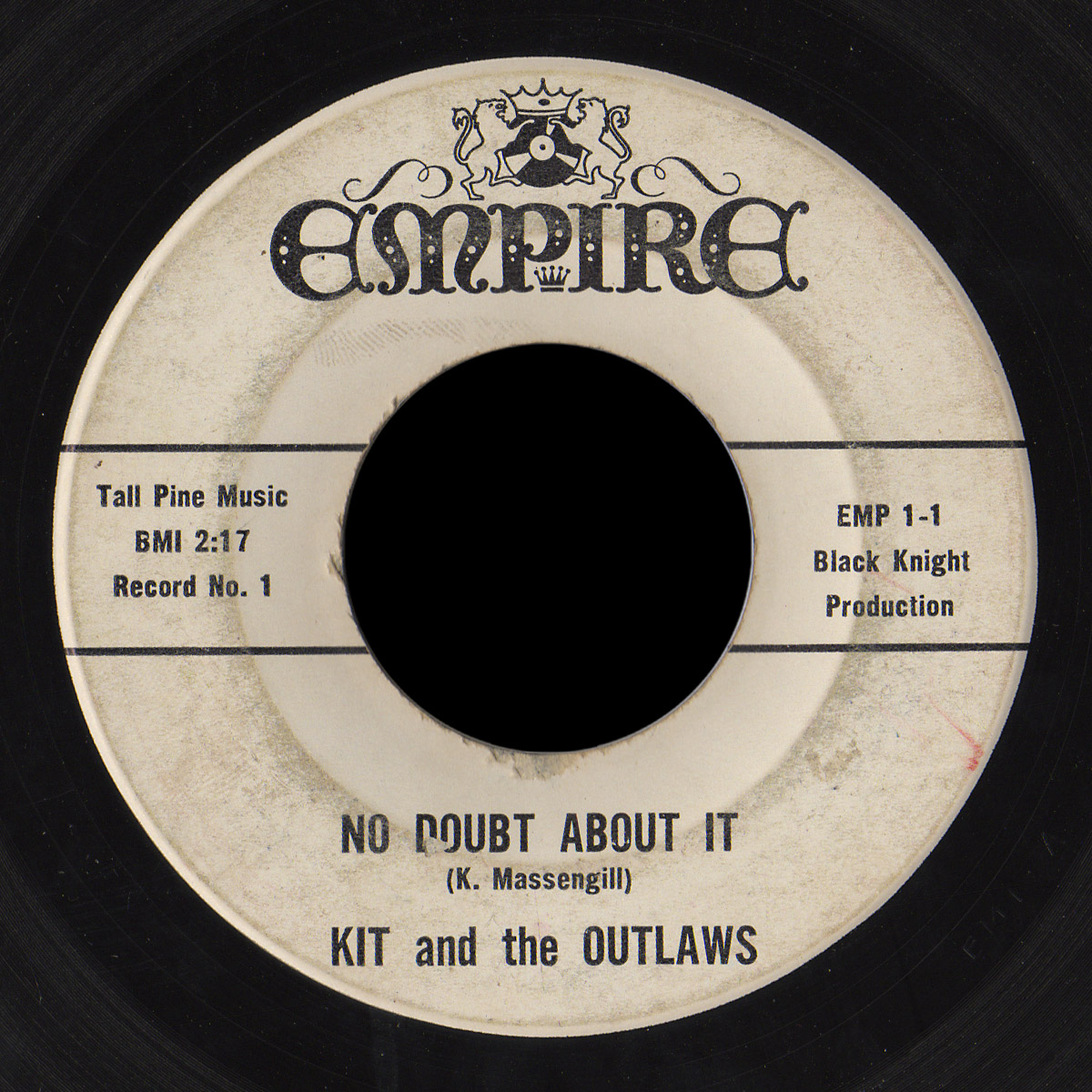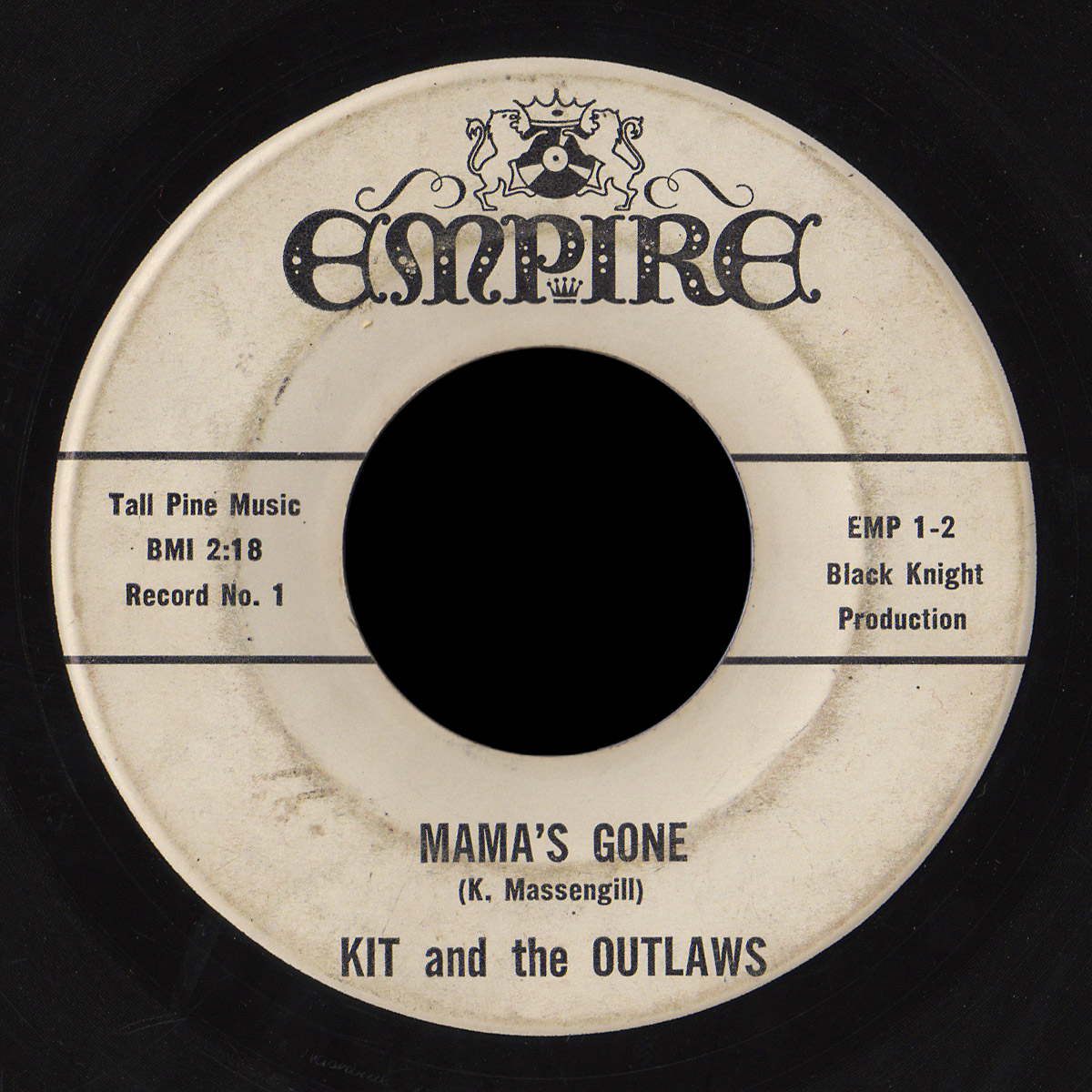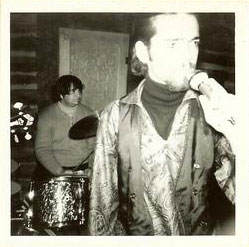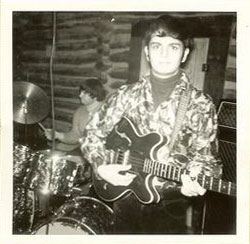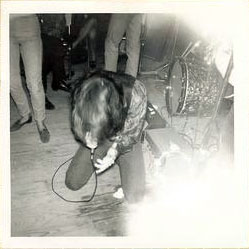 I recently heard from keyboardist and occasional vocalist Jerry Colwell, and asked him about Kit and recording "Don't Tread on Me":
I met Kit in late '65, he was working with the owner of the Cotton Club, a topless bar on Lemmon Ave. He had a bass player named Alan Rafkin, and drummer named Joe Jesmer, but needed a keyboard player and lead guitar. I was on my way out of a band called the Gobyzurks, we were a college and night club band in North Texas.

Dennis Lowe was the lead guitar and I was the organ player. Dennis and I went to high school together and were fairly good friends. Kit told us we had 2 weeks to learn about 50 songs and play nightly at this club.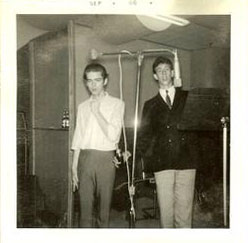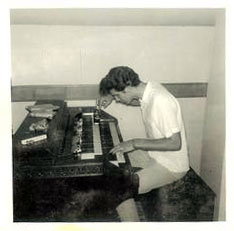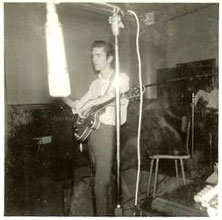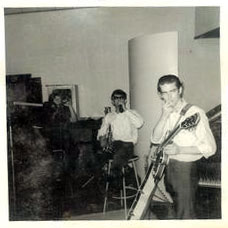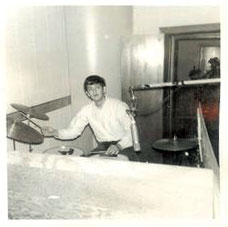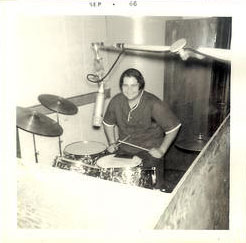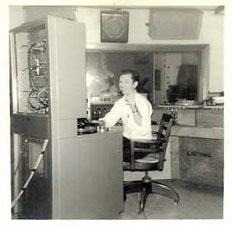 After about a year of playing night clubs in Dallas we recorded the record Midnight Hour/ Don't Tread on Me. The Sellars Studio was close to downtown [2102 Jackson Street]. I sang on the song Don't Tread on Me, as background.We had it pressed on the Black Knight Label. Frank Jolly at KBOX really liked us and would play the song every night, Finally all the DJ's at KBOX started playing the song and it went up the charts. [It reached #1 on KBOX on December 2, 1966.] We were shocked that it was doing so good. KLIF wouldn't play it cause we wern't with a major record label.

Thanks to Bob Sanders, the recording engineer for the Celler studio and our manager, we got signed to a 5 year contract with Philips. And changed our name to Kit and the Outlaws.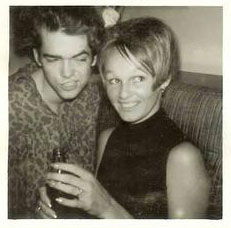 We played at a daily televised venue called "Something Else" [Sump'N Else] hosted by Ron Chapman, as well as opening for Sonny & Cher, The Hollies, Herman Hermitts, Noel Harrison, and The Byrds. We toured and had some great stories, like me and Kit putting a huge dead fish in the Galvez hotel swimming pool one night at three in the morning. Had pictures of Graham Nash and the Hollies drinking about 14 cases of beer before they went on at Will Rodgers in Fort Worth.By 1968 was almost 20 and still hadn't completed high school, somehow lost interest due to work and touring. Can you imagine going to high school and having a #1 record. Needless to say I dated just about anyone, and I did!
Early days: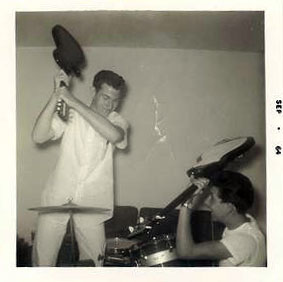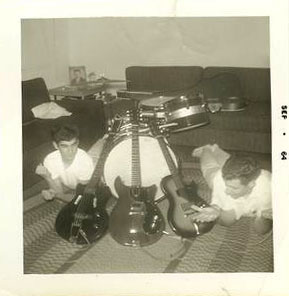 Started playing bass guitar and got with some older guys called the Centurys in Mesquite. Later [1964] formed my first band "The Malibus" with Don Doss, Gary Stultz, & Glen Milsap. Started playing in old bars down on Grand and Haskel Ave. These places had dirt floors, we used to put a hat down and play Jimmy Reed stuff. Thats how I learned blues harp.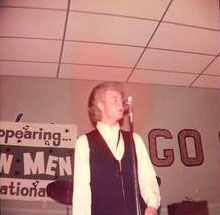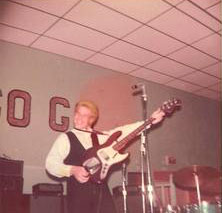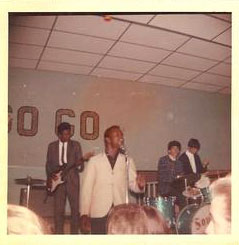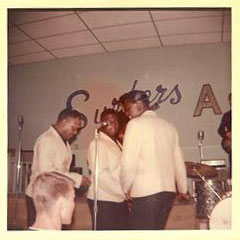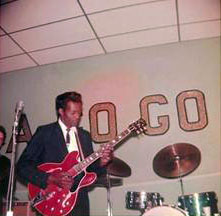 Later joined the #1 Dallas band The Cavemen and played battle of the bands against Jimmy Vaughan and his band, and the Royals and others. In 1965 the Cavemen was the home band for a Night club "Surfers A Go Go" in Dallas, where we played with Chuck Berry, Roy Head, The original Drifters, Jimmy Velvet and Johnny Green and the Greenmen. We played at clubs all over Texas, my favorites were the "Bamboo Hut" in Galveston, and "Panther Hall" in Fort Worth, a televised event every week. We were also played at Louanns many times.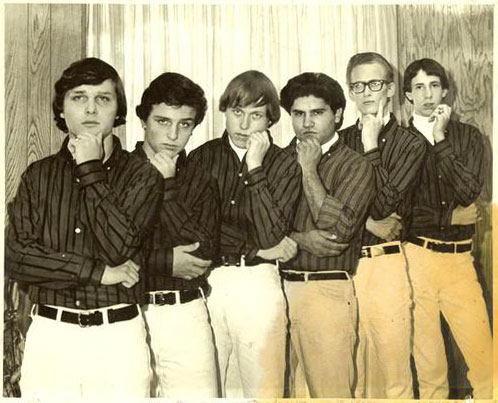 In 1965 my favorite club was the Purple Orchard in downtown were my buddy Little Anthony was the host. I could go in just about any night club in Dallas and get a drink for free when I was just 16. Had a great time one night with Fats Domino.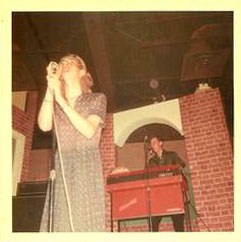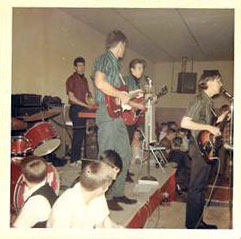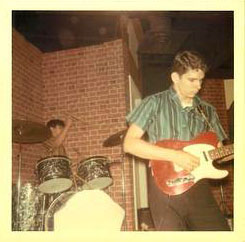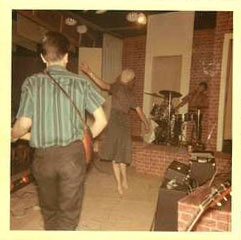 In 1966 played with "The Gobezurks" a college and night club band, I dressed in drag for some of the songs and would fall off the stage as if I was drunk.The Outlaws broke up in spring of 1968 and I went on to form the Jerry Layne Orchestra with 10 various horns and a stand up bass with Teresa Morrision on vocals.

I still play a B-3 and have recorded and produced 3 live CD's in Austin.