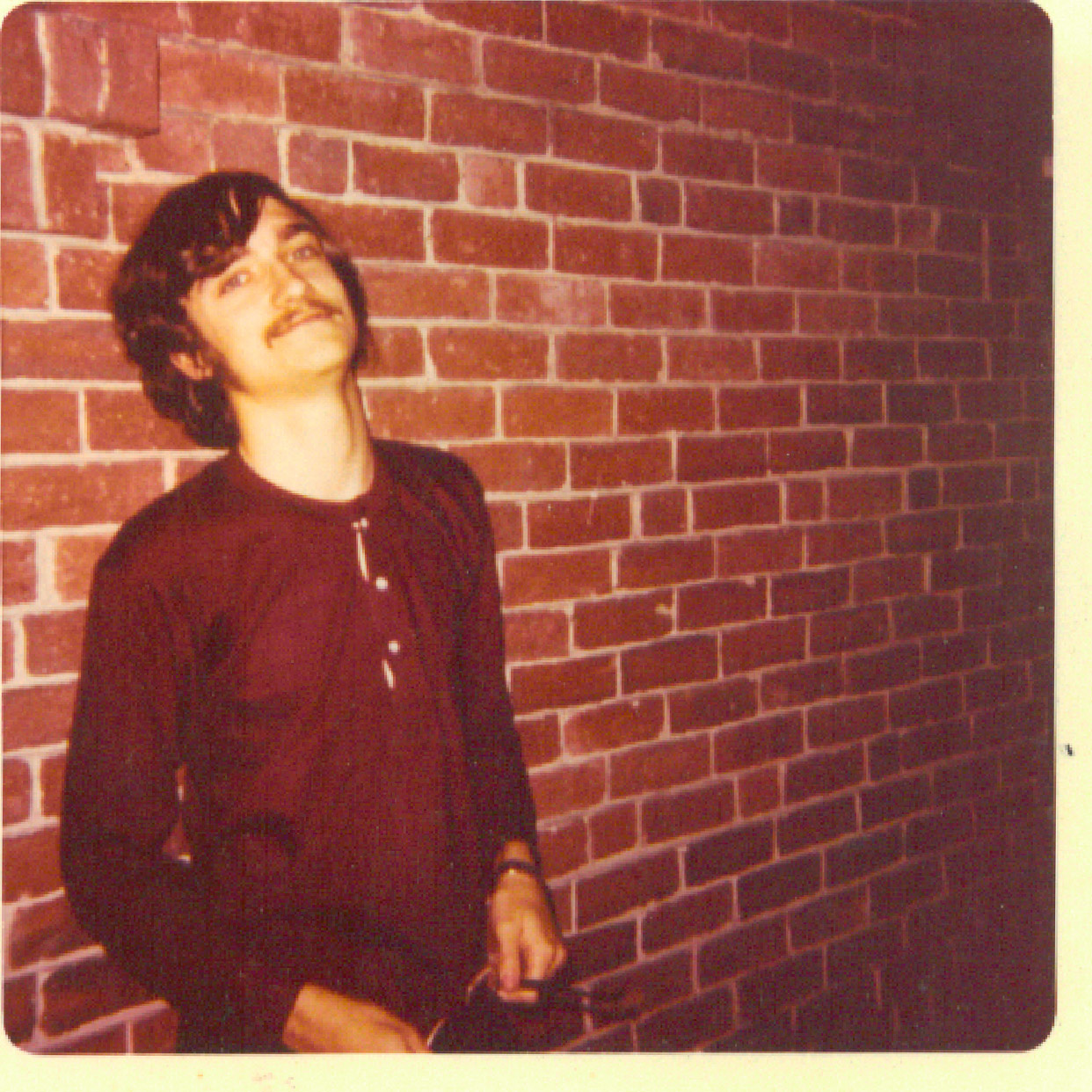 The Kalan Five did not release a record but toured throughout the Mid-West and cut some demos at Ray Ruff's Amarillo studio in 1965. Drummer Kurt Johnson wrote about the band's 1965 sessions and summer tour:
I know the bands of that era well because I was the drummer for one of them, K-5/ Kalan Five. K-5 was made up of students all from Chadron State College, in Chadron, Nebraska. Our chief rivals were The Drivin' Dynamics from Scottsbluff, Nebraska; this was then Randy Meisner was still their bass player before he ended up as a founding member of The Eagles.

We got connected to Ruff and Ruff Records, and tangentially Mid-Continent Entertainment (that managed a lot of summer tours), each of which had people on the road that summer, through our contacts in Hays, Kansas, which was the home of the Blue Things and a major music equipment outlet at the time (can't remember their name but they built all our sound equipment). We met Ruff when he recruited us (by our regional reputation) to play in a big KOMA (Oklahoma City radio station) Battle of the Bands at the big Hutchinson, KS arena, which featured, all in one night, Ray Ruff and the Checkmates, The Fabulous Flippers, The Blue Things, Buddy Knox and the Rhythm Orchids and the Kalan Five (or K-5). This was in spring 1965.

K-5 had a huge instrumental sound (six Showman amps) and after that concert/dance Ruff invited us to Amarillo to talk to us about the summer tour with KOMA. I got to know Ruff's drummer, Chico Apadocca, quite well (he was a great drummer!) after I used his drum set for a KOMA Battle of the Bands when there was not enuf time between sets for each band to set up their own. He also thought I was pretty good so we talked a lot – I was just college kid.

The bands that were on tour that summer (1965), and several of which are in your list of Ray Ruff discographies, all were in and out at his studio in Amarillo, and were in association with Ruff, and/or Mid-Continent Entertainment, and all advertising on KOMA.

These included a number of bands off of Nebraska and Kansas college campuses along with other, more purely professional bands, that had been on the road for some time. This list included Ray Ruff and the Checkmates, Buddy Knox and the Rhythm Orchids, The Fabulous Flippers, The Blue Things (formerly The Blue Boys), The Drivin' Dynamics, the Kalan Five, the Knu Castles, Spider and The Crabs, The Red Dogs and the The Misfits.

K-5 was short for the Kalan Five. Ruff made our ads into "the Kruisin' Kalan Five" for that summer. The Misfits' 1965 KOMA ad was "get a fit with the Misfits"; Spider and the Crabs' ad was "Spider and the Crabs, a very weird band (said in a creepy voice)"; The Red Dogs was "The Red Dogs, direct from the Red Dog Inn", Knu Castles radio ad was the "Newwwwwww Castles".

We all arrived in Amarillo to record demos shortly after "Pretty Thing Oh" by the Blue Things had been released by Ruff Records. Ruff was pleased that it was then at #5 regionally (I believe that was a rank listing from Shreveport, LA, if I remember correctly from his going on about it). Ruff came out of his office and played it for us all in his lobby. This means that some of the unknown cuts in your list around the time where you list "Pretty Thing Oh" for 1965 may be tracks from these other, lesser known, groups that recorded their that summer. If Ruff never went anywhere with these demos he may have just left them unlabeled.

Those days at Ruff's studio were also memorable because the Isley Brothers were also there, visiting. The groups that cut demos in those few days were Ray Ruff and the Checkmates, K-5, and the Misfits (a group with a folk rock sound)—there may have been more during that week but these were the only sessions I heard or took part in; lots of bands were coming and going. Again I remember that well because of having to keep setting up and taking down drums in the studio with Chico. Note that, in your lists, tracks by the Drivin' Dynamics and the Knu Castles are listed under the Sully label; I have a feeling they were all cut in Amarillo, perhaps, because we saw those bands often.

We all played the same places on alternate nights and all knew each other—same with most of the bands on the road that summer, and in '64 and '66. Most of the members of these bands knew each other, esp. those who played regularly in Kansas and Nebraska which included the Knu Castles, King Bees, Drivin' Dynamics, Fabulous Flippers, Spider and the Crabs, and later, as this era closed out, a very talented band from North Platte, Nebr. known as The Showmen. They were managed by the brother of our manager, whose names I've forgotten. We also got to know bands we met while doing major regional shows—most memorably the Beau Brummels (who were nice guys) and The Castaways, whom we played a gig with in Minnesota.

The touring band of K-5 was myself, along with guitarist Rusty Cope who really got Kalan Five together, in 1964. The other 1965 Kalan Five members were guitarists Gary "Meke" McMeekin, Jim Gype, and Denny Sonnenfeld. Gype and Sonnenfeld were the lead singers for K-5/ Kalan Five from 1965 on and replaced two original members of Kalan Five, Ron Davis and Glen Mitchell, when the group needed better singers for that summer 1965 tour with Ruff as agent.

Cope and McMeekin were from Crawford, Nebraska; Gype and Sonnenfeld from Ainsworth, Nebraska. Before touring with the Kruisin' Kalan Five 1965 summer tour they had played in another Nebr. band "Banana Cream Weather Balloon" also from Chadron State College. That information also explains our close regional relationship with the Drivin' Dynamics (from Scottsbluff Nebr.– 120 miles down the road– at Hyrum Scott College). The Drivin' Dynamics have an ongoing tribute website and are in the Nebraska Music Hall of Fame.

No singles from the Kalan Five – our demos all died somewhere between Ruff's studio and whatever his deals were with Tower, Capitol etc. He was a bit of a disorganized person.

At least, re: songs, we weren't like many other groups who had great songs "stolen" by others, who then made money off of them; there wasn't much legal protection for anything is those days. But we made enuf money that the guys who wanted to drive fancy cars could drive them. I bought a camping van– that was more my style.

The attached photo is of me "in the tunnel" at the Hutchinson, KS Battle of the KOMA Bands taken on someone's old polaroid. All of my memorabilia from the era no longer exists and this photo just happened to turn up awhile back.

The Kalan Five played into 1966 (with the members from the 1965 summer tour) and then got separated by people graduating from college and moving on with their lives. Rusty Cope was the only member who went professional if I'm not mistaken. Rusty was a great guitarist. Rusty went on to play for Randy Sharp and, after us, and before Sharp, I believe with another mid-American group called "Spider" which got great early 70's PR in Billboard (May 27, 1972) but whose debut album Labyrinths did not do well. No one has kept in touch.

Believe it or not I went on to get a PhD and to a rather distinguished career in scientific research [Wikipedia at Kurt Johnson (Entomologist)].