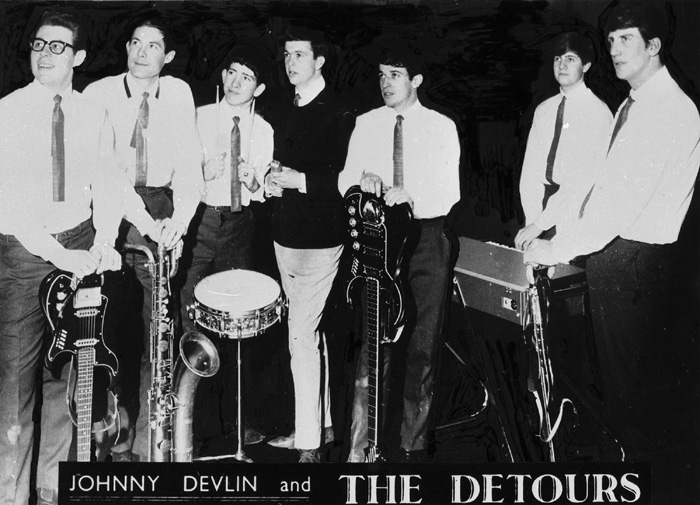 Mick Pye sent in these great photos of Johnny Devlin & the Detours, who later evolved into the Noblemen. Mick tells me these are from glass negatives, which I would think was an antiquated format for 1962 or 1963.
Notice retouching to remove the background on the promo shot, above.
Bryan Stevens wrote in a comment below with identifying info for the photos. He gives the lineup above as:
Arthur Biggs – rhythm guitar – Burns Black Bison 3 pick up 6 string guitar
Bob Pettit – alto/tenor/baritone sax
Bernie Smith – drums (replaced Roger Yardley)
Johny Devlin – vocals
Bryan Stevens – Burns Black Bison bass guitar
Mick Ketley – Vox Continental keyboard
Chuck Fryers – Lead guitar – Burns Black Bison 4 pick up 6 string guitar
Thank you to Bryan for identifying all the musicians and for sending in the poster below for their upcoming reunion show.